Evenementdetails
Beleid voor refunds
Neem contact op met de organisator om een restitutie aan te vragen.
Eventbrite-kosten zijn niet restitueerbaar.
Beschrijving van het evenement
"Van Eyck Reloaded - the Future of lab grown food "
Over dit evenement
Whatever the future looks like, one thing is certain: We'll still need to eat something. But what exactly we're consuming could take any number of forms: proteins grown in bioreactors in the lab, vegetables right from a vertical farm to cricket based burgers. During this online event we'll focus on the future of lab-grown food and discuss how microbiology and precision fermentation will be shaping the future of food .
Curious how microbial protein burgers will taste like, how lab-based Foie gras is grown or how precision fermentation is used to make milk in a bioreactor? Join GLIMPS.bio for this online event of talks and panel discussion. You will recieve the Zoom Link information on October 8th after registration. There will be room for your questions during the panel discussion.
-- We ask for 5 euro entrance fee to avoid no-shows. All the revenue from this event will be donated to the Belgian Federation of Foodbanks (FoodBanks). --
The evening will be moderated by Jasper Bloemen, director at GLIMPS.bio with main speakers:
Stijn Boeren from Avecom:
Avecom is an innovative SME specialised in steering and optimizing microbial processes in environmental and industrial applications. The company originated 25 years ago as a spin-out of the Faculty of Bioscience Engineering (UGent). The founder, emeritus professor Willy Verstraete, is ranked as Highly Cited Researcher since 2014.
Our projects span from small feasibility studies to large-scale research and development projects, performed for and with partners from industry, governmental agencies and academia. We have fully-equipped laboratories and production facilities which allows to perform R&D starting from preliminary lab testing to proven pilot scale applicability. Avecom has world-leading expertise in the production of Single Cell Protein (SCP) as supplementary animal feed and works towards applications in human food. Avecom holds several patents for the production of microbial proteins from industrial side streams and gases for feed and food applications.
Kathleen Piens - aka the Sticky Belgian - from Those Vegan Cowboys
Welcome to the Golden Age of Cheese without the use of animals. In the biotech Milklab of Those Vegan Cowboys new vegan dairy-type products are developped, indistinguishable in flavor, structure, nutritional properties and values from our familiar milk, cheese, yoghurt and butter. Sustainable fermentative production of dairy proteins is the way forward. One of our cowgirls, Kathleen Piens, will walk you through our mission.
Kathleen is Director and Head of Downstream Processing at Those Vegan Cowboys. She obtained a PhD in Biochemistry at Ghent University in 2001 and ever since she has had the opportunity to explore the fascinating world of proteins and enzymes in both an academic and industrial setting.
Dirk von Heinrichshorst from Peace of Meat
Peace of Meat is building a multi-species production platform substituting livestock beef, pork and chicken. As a B2B player, Peace of Meat aims to produce tasty biomass at an industrial scale and in a sustainable way. To reach a volume of 100,000 tons per year, they invest in cell line development, media optimisation and production facilities that run the biological processes in a fully automated and highly optimised way. With their cultured fat, the secret ingredient to create a meaty taste and texture, they will have contributed to saving 2.4 million cows and the reduction of more than 15 million tons of CO2.
Highly driven by innovation, Dirk was led to cultured meat technologies in 2018. Intrigued by the challenges of the industry and by the positive impact on the world, Dirk digged deeply into the science and the technology, networking widely with many cultured meat specialists worldwide, and then decided to step into the industry and help build a strong company in the field.
This event is organised as part of VanEyck Reloaded (www.vaneyckreloaded.be) by GLIMPS.bio and support by partners: Broei , Stad Gent en OMG! Van Eyck Was here.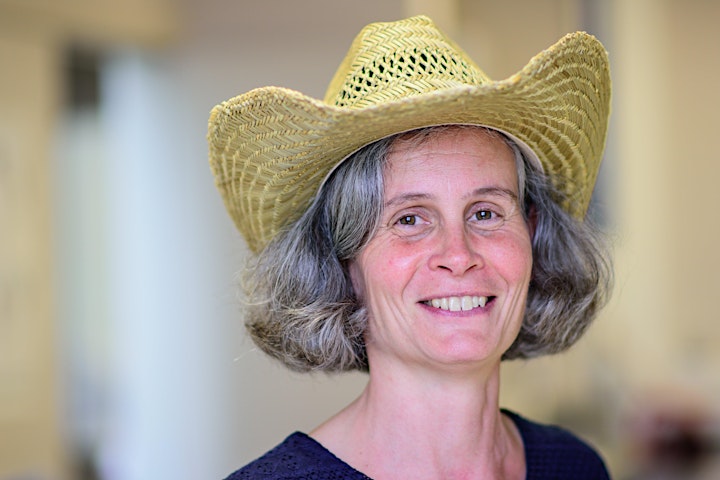 Datum en tijd
Locatie
Beleid voor refunds
Neem contact op met de organisator om een restitutie aan te vragen.
Eventbrite-kosten zijn niet restitueerbaar.