Turn your Thought Leadership into Market Leadership and generate leads and attract new dream customers.
About this event
Thought Leadership is the ideal way to build your brand but also to generate tons of new leads. But in order to build a machine out of this you need to setup a proper framework with the right structure. While sharing tons of use cases we will help you build your companies or your individual thought leadership.
After helping more than +250 businesses and individuals to scale their thought Leadership we will teach you the blueprint where to start, how to control and how to scale your thought leadership.
What will you Learn
- Foundations of Thought Leadership
- build your thought Leadership ID
- Creating a persona & storyline
- The house of Spark Thought Leadership Framework
- Scaling Content & building the content machine
- Mastering distribution of your content
- converting Thought Leadership into new customers
- How to monetize your thought Leadership
- tons of use cases and examples
- examples of derivate Sales collateral

Agenda
Introduction
Thought Leadership Foundations
Build your ID (company & Persona)
Blueprint to Storylines
Scaleable Framework for Thought Leadership
BREAK
Setup of the Thought Leadership content machine
Scale the content machine
Master Distribution to win
Build Market Leadership
Monetize thought Leadership
closing notes
Q&A
Location:
We will do this workshop in a premium location in Antwerp. More details to follow.
References
Equicity, Cumul.io, Kayzr, Citizenlab, Kantify, APICbase.com, Chestnote, Skryv, CumulusPro, Zapfloor, Prezly, Zensor, Twipe Mobile,Pplayitsafe, Tinkerlist.tv, Qualifio, StoryMe, Audience Advantage, Sweepbright, Babelway, Bitsensor, Pro Alliance, Sentiance, Howaboutsales, Intuo, Volta Ventures, THEOplayer, EMAsphare, Start It @ KBC, Netwerk Ondernemen, 3W...and many more
Your Trainers
Ken de Kort is founder and ceo of The House of Spark. The leading thought Leadership agency in Belgium. Next to a rich history in the Belgium television and media scene Ken founded The House of Spark to help brands and individuals to scale their thought Leadership in order to get more leads and generate tons of business.
Michael Humblet, author of Nobody Knows You is obsessed with designing, building, training and scaling sales machines and founder of  Chaomatic, School of Sales and The House of Spark, focused on accelerating revenue growth. Michael Humblet is the host of The Sales Acceleration Show, a sales and marketing focussed Q&A show on how to accelerate your business. Watch the show on youtube or as a podcast on all your favourite channels.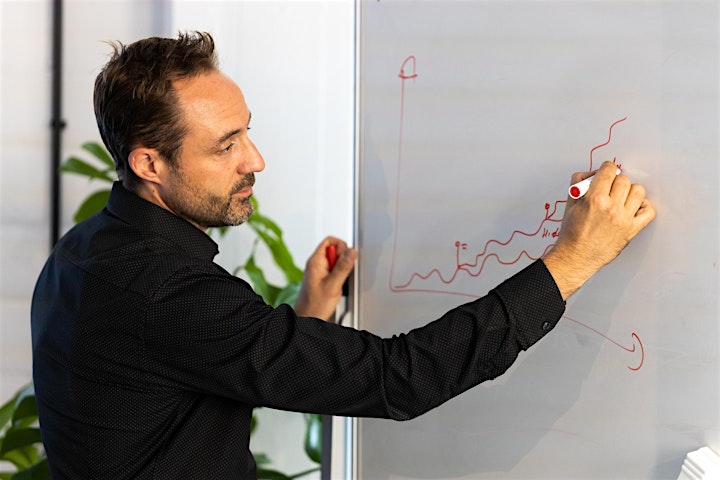 Organiser of Turn your expertise into Thought Leadership