Evenementdetails
Locatie
Het Bos
5-7 Ankerrui
2000 Antwerpen
Belgium
Okkultokrati invites Nekromanthion & Maggot Heart for an exclusive belgian show
Over dit evenement
The sound of icy full moon nights, velvety, misty hills, razor-sharp knives sharpened against wet rocks… an eternal, unknown darkness sinks when OKKULTOKRATI invites to a meeting in raw power.
By cultivating an ever-increasing sound, both sonic and artistic, OKKULTOKRATI now has six members. During its lifetime, the band has explored everything from primitive black metal, lead heavy doom, and dystopian punk rock, to avant-garde soundscapes, psychedelic garage rock and gothic death rock. In their latest incarnation, OKKULTOKRATI has refined the black gold, tapping its own unique brew, built on the greats of rock and metal where they shamelessly borrow, steal and transform elements from greats like MOTÖRHEAD, JUDAS PRIEST and THE SISTERS OF MERCY into their own frenetic hard rock genre. OKKULTOKRATI is the sound of the deepest dungeons, tensioning chains, foaming, bloodthirsty whining dogs, sadistic lashes in the air and satanic brass projected from another dimension.
Nekromantheon started out in early 2005 with only one goal in mind: To play fast, evil and dirty thrash metal in the way of the old gods. Influenced by the classics of Slayer, Sadus, Kreator, Dark Angel and Sepultura, they unleashed their attack on modern metal.
MAGGOT HEART is the brainchild of Swedish guitarist, vocalist and songwriter Linnéa Olsson(ex-GRAVE PLEASURES, ex-THE OATH). Completed by bassist Olivia Airey and drummerUno Bruniusson (ex-IN SOLITUDE, ex-GRAVE PLEASURES and more), MAGGOT HEARThas become a much talked-about force in the rock scene with their extensive touring (alongsidebands like EARTHLESS and VOIVOD), cross-over hard rock sound, and punk ethos.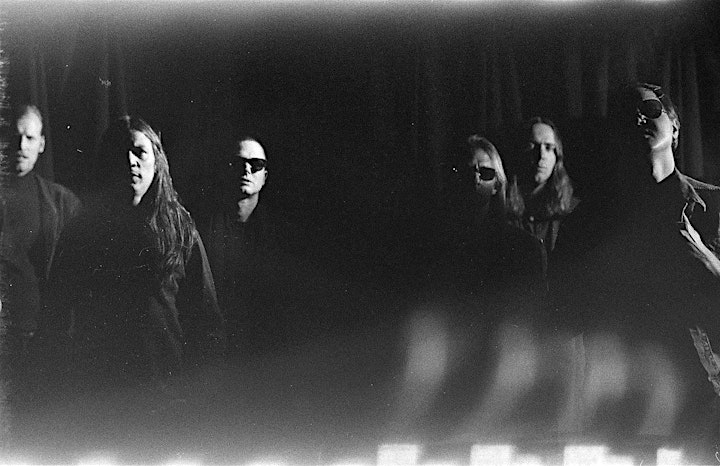 Datum en tijd
Locatie
Het Bos
5-7 Ankerrui
2000 Antwerpen
Belgium