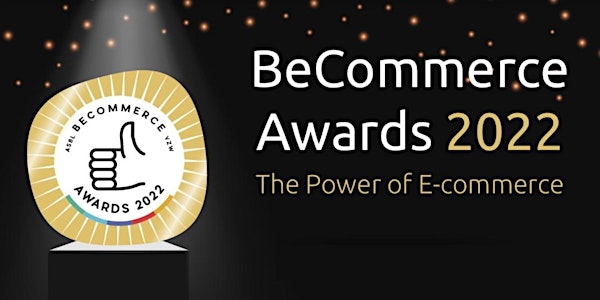 BeCommerce Awards Gala 2022
Discover live who takes home the BeCommerce Award on our gala evening!
Waar en wanneer
Locatie
Tour & Taxis 86C Havenlaan 1000 Brussel Belgium
Kaart en routebeschrijving
Beleid voor refunds
Neem contact op met de organisator om een restitutie aan te vragen.
Eventbrite-kosten zijn niet restitueerbaar.
Over dit evenement
You don't want to miss out on the biggest and most important e-commerce event of our country? Then there is one happening to be marked in your calendar: the 17th edition of the BeCommerce Awards. The gala evening will take place in Tour & Taxis on Thursday 20 October 2022.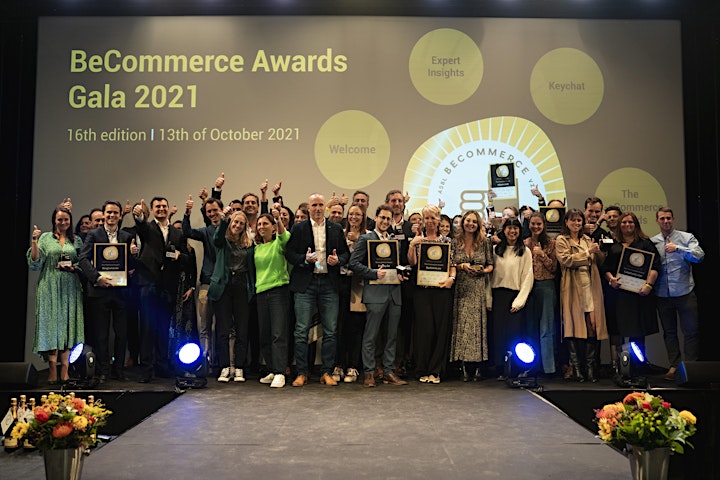 Does meeting big e-commerce players, webshops and experts and enjoying good food and a dazzling show sound like music to your ears? Book your ticket as fast as possible and find out live who will be elected "best Belgian web shop of 2022"!
Program:
17:30: Welcoming reception
*
18:30: Opening speech Jan Vereecke, BeCommerce Board of Administration President
*
18:40: Keynote speech Petra De Sutter, deputy prime minister of Belgium
*
18:50: Keychat - "Innovation as driving force for a more sustainable e-commerce"
Participants:
Eva De Bleeker, State Secretary for Budget and Consumer Protection
Els Breugelmans, full professor of marketing at KU Leuven
Peter Dekeyzer, co-founder Growth Inc. and guest lecturer at Antwerp Management School and Amsterdam Institute of Finance
Petra De Sutter, Deputy Prime Minister and Minister of Telecommunications and the Postal Services
Comptoirs d'Orta (winner BeCommerce Award 2021)
*
19:10: Award ceremony BeCommerce Awards
*
20:10: Closing speech PostNL and Sofie Geeroms, managing director BeCommerce
*
20:30: Picture time followed by gala dinner
*
22:30: Open bar
*
00:00: End of the gala