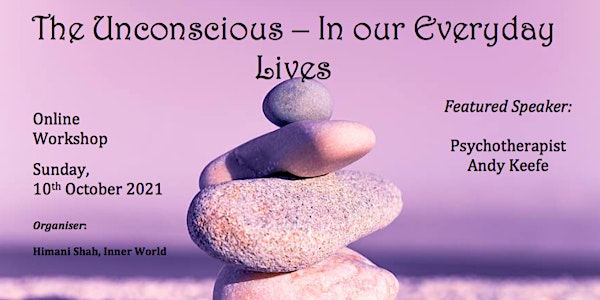 The Unconscious - In our Everyday Lives
What is the Unconscious? Let's explore it in an interactive talk. The featured speaker is a renowned Psychotherapist from U.K. - Andy Keefe
About this event
All Humans have this part of themselves called the 'Unconscious' - the parts of themselves that they are not aware of - it is hidden.
It is hidden, yet it continues to influence our decision-making process.
Everyday our lives are being affected by our Unconscious.
Come and explore your Unconscious to gain a better understanding of it and therein of yourself.
Our Unconscious is very powerful. Let's explore it.