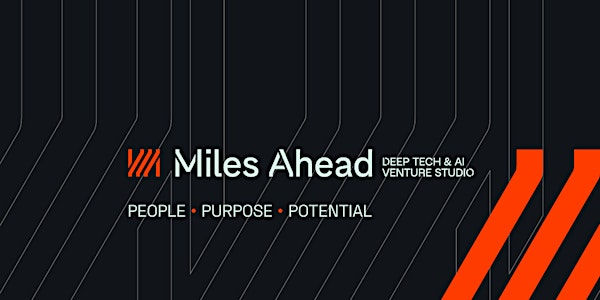 Technology and entrepreneurship to a sustainable future
A night about longtermism, eco-modernism, effective altruism, … a conflict and harmony of "-isms" and the challenges for entrepreneurs.
When and where
Location
Sociëteit De Verloren Kost, FLOOR 001 53 Coupure Links 9000 Gent Belgium
About this event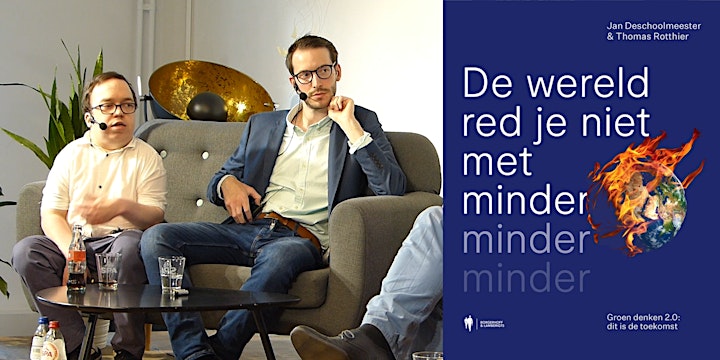 Miles Ahead is a Venture Studio helping first-time founders of Deep Tech & AI startups grow faster by producing and funding their business within an empowering environment.
The Venture Studio model enables Miles Ahead to work personally with founders to fund, accelerate & validate their idea into a successful business. Miles Ahead's creative approach ensures a faster go-to-market. We offer in-house guidance combined with expertise from successful entrepreneurs in the tech industry.
"Miles Ahead Sessions", is a series of free IRL networking nights. We promise an exclusive evening filled with inspirational talks & high-quality networking.
For our next Miles Ahead Session, on the 25th of October, we take a look at the global ecologic and demographic challenges of the next decade(s), how technology and entrepreneurship are making a difference already, and how they can continue to thrive in a challenging era.
How will existing businesses and new business models be disrupted, and how can we positively ride the waves of these disruptions?
We've invited two leading eco-modernists, Jan Deschoolmeester en Thomas Rotthier to set the stage with a presentation that sets for a debate on long-termism and the trade-offs that come with growth and risk. For this debate we have invited two additional participants. Steven Vromman, also known as 'Low Impact Man' and a well-known eco-activist, will join us as well as An Beazar, Founder and CEO of Enprove, a technology company that helps companies reduce their energy and water impact while realizing growth. Wim De Waele will try to moderate what is sure to be a lively debate.
Miles Ahead Sessions II will take place at Sociëteit De Verloren Kost, Coupure 53, 9000 Ghent. Doors open at 5.30 pm, talks between 6-7 pm, followed by networking drinks until (approximately) 10 pm.
If you are interested, please register via the Eventbrite link (first come, first served).