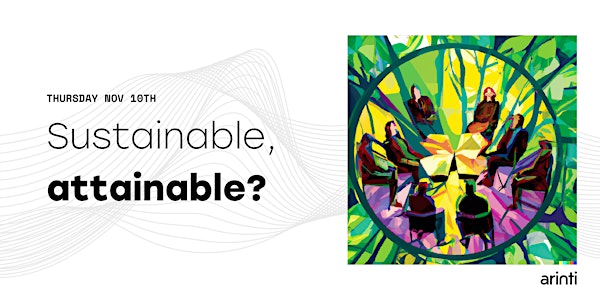 Sustainable, attainable?
Join the round-table session with sustainability managers and EU reps on the future of EU's Green Deal & sustainability in manufacturing.
When and where
Location
Rue Picard 5 5 Rue Picard 1000 Bruxelles Belgium
About this event
Maintaining our competitive advantage as European manufacturers while complying with European Union Green Deal standards can be a challenge without the right perspective. Vice versa, keeping the Green Deal up-to-date requires conversation.
Therefore, with the wrap-up of our interview session with sustainable experts within manufacturing, we're organising a round-table session with both sustainability managers and EU representatives alike. We're inviting you all to an afterwork session where representatives from the EU will share the vision of the Green and Blue deal and engage in conversation about questions and worries about the future of your sustainability strategy.
Register now to reserve your spot at the table, and ask away about reporting strategies, the impact on Europe's competitiveness or any other question.
This is a limited-seat event, aimed only at sustainability managers and peers, to keep the discussion insightful and allow for qualitative networking.
Agenda
18h30: Doors open
19h: Future of EU's Green Deal: what to expect - by Mercedes Sànchez Valera (Head EU policy at Chapter Zero)
19h45 - 21h: Round-table discussion between EU and sustainability managers about challenges and opportunities for the manufacturing industry.
21h - 22h: Networking