Sales Have Ended
Registrations are closed
Helaas, registreren is niet meer mogelijk. Fijn dat je interesse hebt in ons evenement, maar de ticketverkoop is helaas afgesloten. Hou Eventbrite of onze website www.hogent.be/agenda in de gaten voor gelijkaardige evenementen die je misschien ook interesseren. Hopelijk ben je er een volgende keer wel bij! hogent.be/nieuws-info/agenda
Sales Have Ended
Registrations are closed
Helaas, registreren is niet meer mogelijk. Fijn dat je interesse hebt in ons evenement, maar de ticketverkoop is helaas afgesloten. Hou Eventbrite of onze website www.hogent.be/agenda in de gaten voor gelijkaardige evenementen die je misschien ook interesseren. Hopelijk ben je er een volgende keer wel bij! hogent.be/nieuws-info/agenda
Kunnen Social Impact Bonds bijdragen om onze impactgedreven samenleving te rentabiliseren?
About this event
ENGLISH VERSION BELOW
We staan op een kantelmoment. Er is nog nooit een grotere behoefte of een beter moment geweest om nieuwe kapitaalmarkten aan te spreken die maatschappelijke impact kunnen realiseren. Is het kapitalisme opnieuw uitgevonden?  Zijn er nieuwe paden naar impact blootgelegd?
Een Social Impact Bond (SIB) is een alternatief financieringsmodel dat een maatschappelijk uitdaging aanpakt vanuit publiek-privaat gebundelde krachten. Investeerders, sociale organisaties en de overheid beogen daarbij aantoonbare maatschappelijke winst.
In het huidige klimaat van grote overheidsuitgaven en begrotingstekorten, dreigen initiatieven voor kansarme groepen uit de boot te vallen. Kan de risico-investeerder hier een bijdrage leveren? Maatschappelijk verantwoorde investeringen, impactevaluaties, sociale outcome contracting (SOC) zoals resultaatsfinanciering en Social Impact Bonds (SIB) dringen zich op om tegemoet te komen aan de heersende sociale en economische behoeften.
SIB is een veel besproken en controversiële topic. Voor de ene is het nog onbekend terrein, de andere kent er mogelijk al bepaalde aspecten van of heeft er zich in verdiept. Een ding is zeker. Om publiek-private partnerschappen te rentabiliseren is er nood aan nieuwe configuraties.
Wat zijn de pro's en contra's van het dominante SIB-model? Hoe kunnen we samen nadenken over een alternatief financieringsmodel dat vanuit de vereende krachten van investeerder, sociale organisatie en overheid de beoogde impact verwezenlijkt, waarbij de stem van de kansarme primeert?
Programma & Experts
Kaat Peeters, Head of Research Centre for Sustainable Organizations, HOGENT en Impact Maker leidt het webinar impactgedreven in.
Ian Dewae, Research Centre for Sustainable Organizations , HOGENT, licht objectief en transparant toe hoe een Social Impact Bond precies werkt en er worden meteen enkele kritische stellingen opgeworpen.
Georgia Efremova, Europese Commissie, geeft een inkijk in de EU-beleidsvooruitzichten inzake dit mechanisme (Engels)
Bruno Robino, Europese Investerings Bank, introduceert het advisory platform, van waaruit aan de lidstaten technische bijstand en financiële steun wordt geboden voor het sluiten van zulke sociale outcome contracten. (Engels)
Doelgroep
sociale organisaties
sociaal geëngageerde investeerders
overheidsinstanties
kabinetten, steden en gemeenten
geïnteresseerden
Prijs
Contact & Info
ENG version
Can Social Impact Bonds contribute to profitabilize our impact-driven society ?
We are at a tipping point. There has never been a greater need or a better time to tap into new capital markets that can achieve social impact. Has capitalism been reinvented? Have new paths to impact been uncovered?
In the current climate of large government spending and budget deficits, initiatives for disadvantaged groups are in danger of being neglected. Can the risk investor make a contribution here? Socially responsible investments, impact evaluations, social outcome contracting (SOC) such as result financing and Social Impact Bonds (SIB) are urgent to meet the prevailing social and economic needs.
SIB is a much debated and controversial topic. For some it is still unknown territory, others may already know certain aspects of it or have studied it in depth. One thing is certain. To make public-private partnerships profitable, new configurations are needed.
What are the pros and cons of the dominant SIB model? How can we think together about an alternative financing model that achieves the intended impact from the combined forces of investor, social organization and government, whereby the voice of the disadvantaged prevails?
Programme and experts
Kaat Peeters, Head of Research Centre for Sustainable Organizations, HOGENT and Impact Maker will introduce the webinar in an impact driven way.
Ian Dewae, Researcher - Research Centre for Sustainable Organizations, HOGENT, explains objectively and transparently how a Social Impact Bond works, dwells on the pros and cons and challenges perspectives.
Georgia Efremova, Policy Officer - European Commission, provides an insight into the EU policy perspectives on this mechanism.
Bruno Robino, Head of fi-compass - European Investment Bank, introduces the advisory platform, from which technical assistance and financial support is offered to member states for the conclusion of such social outcome contracts.
Pricing
Contact & Info
ticketing info: celevents@hogent.be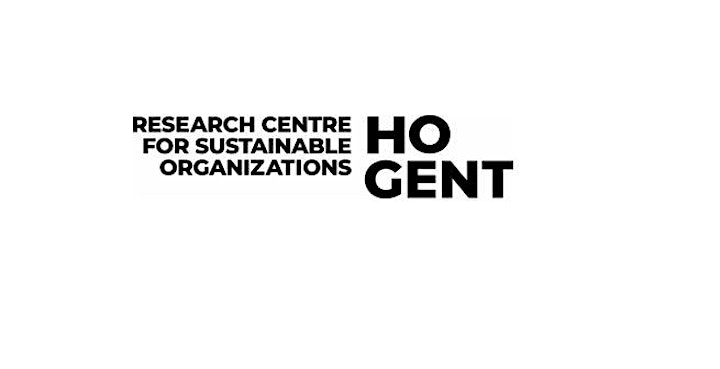 FAQ
Annuleren
Bij het niet bereiken van een minimumaantal inschrijvingen, zal HOGENT zich genoodzaakt zien deze sessies te annuleren. Je zal daarvan per e-mail tijdig op de hoogte gebracht worden.
Zelf je ticket annuleren kan via je eventbrite account.
Aanbod voor professionals
Groepstraining op maat
Is een bepaalde studiedag of training uit ons aanbod interessant voor je volledige team of alle medewerkers van je organisatie? Plan je deze training liever op een ander moment dat voor jullie beter past? Dan is een exclusieve groepstraining bij jou ter plaatse misschien beter geschikt. HOGENT biedt deze onder de noemer dienstverlening. Onze experts stemmen dan hun bestaand aanbod af op je specifieke noden en cases.
Ook een training volledig op maat kan. Ben je geïnteresseerd in of wens je meer informatie over wat allemaal kan? Mail naar expertise@hogent.be.