Location
Tour & Taxis
86C Havenlaan
1000 Brussel
Belgium
Sales Have Ended
Ticket sales have ended
De ticketverkoop is gesloten. La vente des billets est fermée. Ticket sales are closed. contact Kristel at +32 (0)495 40 99 91
Improve your roller skating skills & learn the basics @Tour & Taxis Brussels
About this event
Herinner jij nog je eerste rolschaatsen? Die coole rollers waarmee je zo snel je kon over de weg gleed, blakend in de zon? Hoeveel fun was dat ?!
Hoogtijd om die rolschaatsen vanonder het stof te halen en je vaardigheden op te frissen. Want op zaterdag 2 juli geven we een workshop in Tour & Taxis waar we de basistechnieken oefenen. Doe je mee met ons?
De lessen worden gegeven in het Engels voor het niveau « beginner » en worden aangepast naargelang het niveau van de groep. De minimum leeftijd voor deelname is 12 jaar.
Schrijf je in voor wat nostalgie en een moment boordevol plezier met artistic dance skater Vera Pires.
Een concept aangeboden door rollerdance.be.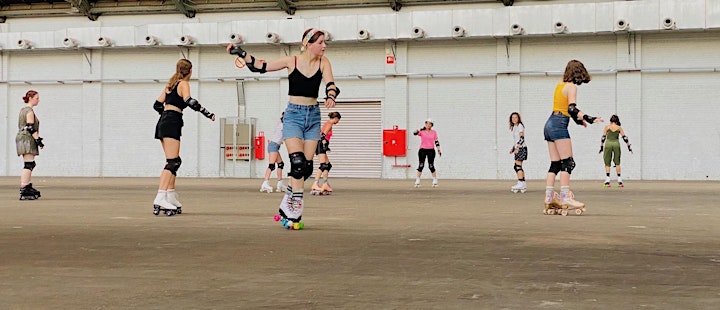 Souvenez-vous de vos premiers patins à roulettes ? Ces rouleaux cool qui vous ont fait glisser sur la route aussi vite, flamboyant au soleil ?
Il est temps de dépoussiérer ces patins à roulettes et de rafraîchir vos compétences. Car le samedi 2 juillet nous donnerons un workshop à Tour & Taxis pour pratiquer les techniques de base. Nous rejoindrez-vous ?
Les cours sont donnés en anglais pour le niveau « débutant » et sont adaptés selon le niveau du groupe. L'âge minimum pour participer est de 12 ans.
Inscrivez-vous pour un peu de nostalgie et un moment de plaisir avec la patineuse de danse artistique Vera Pires.
Ce concept est proposé par rollerdance.be.
* * *
Do you remember your first roller skates? Those cool rollers that made you slide down the road as fast as you could, blazing in the sun? How much fun was that?!
Time to dust off those roller skates and fresh up your skills. Because on Saturday 2nd of July we will give a workshop at Tour & Taxis to practice the basic techniques. Will you join us?
Classes are given in English for « beginners» level and are adapted according to the level of the group. The minimum age for participation is 12 years.
Sign up for some nostalgia and a moment of fun with artistic dance skater Vera Pires.
This concept is offered by rollerdance.be.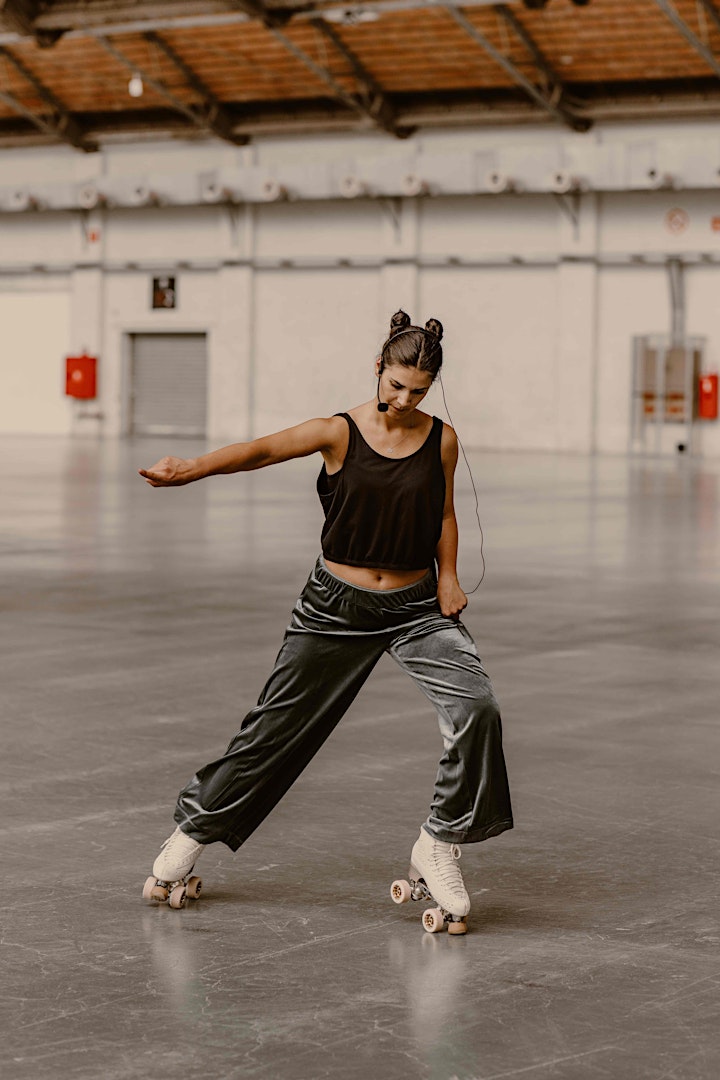 About the teacher
Vera Pires started practicing artistic roller skating 27 years ago in her home town in Portugal.
At the age of 18 she became a coach and choreographer, having participated in several competitions at a national and European level.
About ten years ago she began following ballet and contemporary dance classes, which would forever shape her style and play an essential role in her activities as dance teacher, skating coach and choreographer.
With a never-ending passion for dance on skates, she is very excited to share it with us on the Rollerdance In the City event and having a great time rolling together.