Sales Have Ended
Registrations are closed
This event is sold out.
Sales Have Ended
Registrations are closed
This event is sold out.
Description
RetailDetail Trade & Shopper Marketing Congress 2019
Winning at the moment of purchase
How do you turn shoppers into buyers? Effective trade & shopper marketing is based on thorough knowledge of the shopper and the retailer, the development of well-founded strategies and complete plans and last but not least: an excellent execution of those plans. After all, the shopper makes his final decision at the moment of purchase. In collaboration with expert Luc Desmedt (LD&Co), RetailDetail will explore what makes trade and shopper marketeers tick. Retailers and manufacturers will be presenting their views on the field.
---


Timetable
09:30 - 10:30: Welcome & Networking
10:30 - 10:40: Seating
10:40 - 12:40: Keynotes part 1 w/ Luc Desmedt (LD&Co) & Steven Van Sweevelt (Van Marcke)
12:40 - 13:40: Lunch & Networking
13:40 - 13:50: Seating
13:50 - 15:15: Keynotes part 2 w/ Piet Surmont (StepUp Consulting) & Mieke Remans (AB InBev)
15:15 - 15:45: Talks, coffee & sweets
15:45 - 17:00: Keynotes part 3 w/ Klaas Verbeken (Bake & Company) & Dominique Nuytten (Carrefour Market)
17:00 - 18:00: Talks, bites & drinks
---
Keynotes
Steven Van Sweevelt - Chief Marketing & Procurement Officer - Van Marcke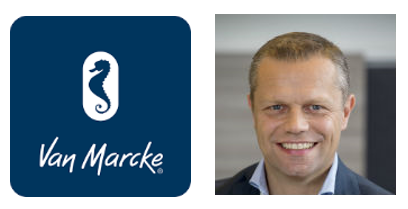 Van Marcke has for a long time successfully managed category management at its sales points for professional customers. On closer inspection, however, the focus turned out to be too much on the optimization of the individual categories and too little account was taken of the broader strategic picture. Thorough consultation with both suppliers and customers resulted in a substantiated determination of the role of each category, which allowed the strategy and plans to be further refined per category. Steven Van Sweevelt will explain at the congress how this process has developed and to which results this has led.
---
Mieke Remans - Trade Marketing Director BU Center – AB InBev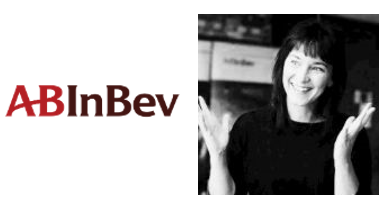 How can a strong innovation strategy be leveraged not only to contribute to the success of the brand, but also to achieve category expansion? How to do this in a sustainable way? And how to engage retailers and shoppers in this journey?
Trade Marketing Director Mieke Remans will share how AB InBev addresses those challenges by presenting the Jupiler 0.0% case
---


Dominique Nuytten - Owner - Carrefour Market Blankenberge and Carrefour Express Duinbergen & Knokke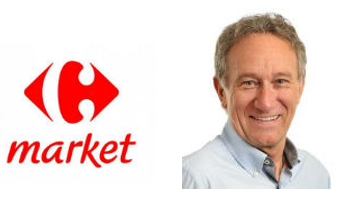 Of course, Trade & shopper marketing should begin with the development of well-founded strategies and plans. However, the success of those plans is ultimately determined by the quality of the in-store execution.
How does the strategy deal with the reality in the store, with the proprietor's interests and - of course - with the way the shopper is confronted with the execution of those plans?
With years of retail experience under his belt (including two as manager of a Carrefour Market and 2 Carrefour Express outlets), Dominique Nuytten is ideally placed to judge how well suppliers manage to achieve excellence in execution.
---


Piet Surmont - Managing Partner - StepUp Consulting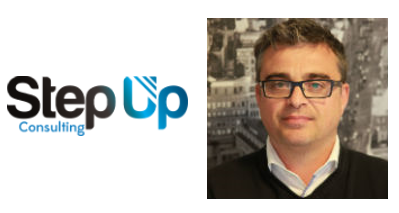 Because there is no longer any structural growth in most FMCG categories, Net Revenue Management becomes more important: optimizing all expenses in the commercial chain to positively influence the bottom line. The focus is on four core areas: investments in promotions, in media, retail margins and pricing. Often responsibility lies within Category Management, Shopper Marketing, Customer Marketing and/or Sales, backed by management. StepUp Consulting will demonstrate the added value of Revenue Management with leading FMCG players, with special attention to the promotion and pricing strategy.
---


Klaas Verbeken - Senior Digital Marketing Consultant - Bake & Company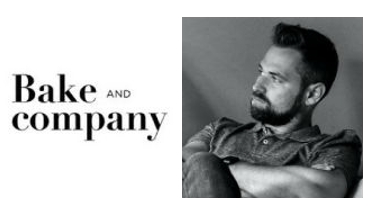 In this era of omnichannel shopping, success requires a seamless integration of in-store and online activities. However, it turns out that mastering the digital dimension in trade and shopper marketing is still a major challenge for both retailers and suppliers. How to bring in-store shoppers on-line and vice versa? How to define the right online assortment? How to reflect the shopper logic into the search process? What is the most effective way to present and communicate your product in the webshop? How can retailers and suppliers work together to address the digital challenge? …
Klaas Verbeken is managing one of the leading digital agencies in Belgium and he will share his vision on what it takes for trade & shopper marketeers to address the digital challenge in their activities.
---
Luc Desmedt -

Managing Director & Moderator - LD&Co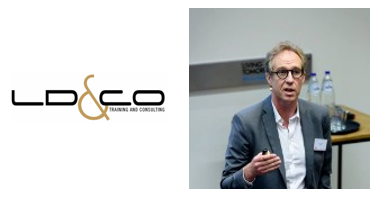 What is the position of Trade Marketing in FMCG today? What is the role Trade Marketing plays in the commercial strategy of suppliers? Are retailers prepared to involve suppliers in category management? What do retailers expect from suppliers when stepping into joint business planning? These and many other relevant questions are currently being checked via a survey among both retailers and suppliers. The results of this extensive survey will be presented by Luc Desmedt.
---
For whom?
Trade Marketing Managers
Trade Activation Managers
Shopper Marketing Managers
Business Development Managers
Brand Managers
Category Managers
Category Development Managers
Channel Marketing Managers
Customer Marketing Managers
Field Sales Managers
Marketing Directors & Managers
Product Managers
Retail Marketing Managers
Sales managers
---


---


Price

Early birds: €445 (excl. fee & VAT)
Regular: €545 (excl. fee & VAT)
Early Birds available until 21 February 2019.


---
Language
Most presentations are in Dutch
Slides in English or Dutch
---
Thanks to our business partners