Description
Consumer relevance in a digital world
How do you, as a retailer, make the difference in a world where digital has become the new norm? In the same way as you always have – by being better at something that is relevant to your target group. Discover how, and why, making smart choices is the key to success.
---
Speakers
Natalie Berg - Retail Analyst, Founder of NBK Retail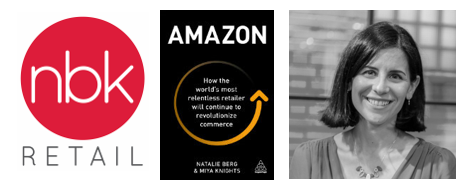 Book presentation: 'Amazon': the retailer turning everything upside down
The retail industry is facing unprecedented challenges. Across all sectors and markets, retailers are shifting their business models and customer engagement strategies to ensure their survival. The rise of online shopping, and its primary player, Amazon, is at the heart of many of these changes and opportunities. Amazon explores the e-commerce giant's strategies, providing original insight at a time when the company is on the cusp of revolutionizing itself even further. Amazon's relentless dissatisfaction with the status quo is what makes it such an extraordinary retailer. This book explores whether Amazon has what it takes to become a credible grocery retailer, and as it transitions to bricks and mortar retailing, explores whether Amazon's stores can be as compelling as its online offering and if innovations such as voice technology, checkout-free stores and its Prime ecosystem will fundamentally change the way consumers shop. Written by industry leading retail analysts who have spent decades providing research-based analysis and opinion, Amazon analyzes the impact these initiatives will have on the wider retail sector and the lessons that can be learned from its unprecedented rise to dominance, as stores of the future become less about transactions and more about experiences.
Natalie Berg is a Retail Analyst and Founder of NBK Retail, a consultancy specialising in retail strategy and future trends. Regarded as one of the world's Top 20 retail influencers, Natalie has led research and given keynote speeches on a number of industry topics including: the convergence of physical and digital retail, customer loyalty, private label, discount retailing and store of the future. She is a regular TV and radio commentator and her views on retail have been published in the FT, Guardian, BBC and The Times, as well as Forbes and Retail Week where she acts as a guest contributor.
Buy Natalie Berg's book 'Amazon' here and save 10% by using discount code 'AMAZON10'
---
Alex Lorette - Director Enterprise Solutions - Proximus

Proximus Group is a telecommunication & ICT company operating in the Belgian and international markets, providing services to residential, enterprise and public customers.
Proximus' ambition is to become a digital service provider, connecting everyone and everything so people live better and work smarter. Through our best-quality integrated fixed and mobile networks, we provide access anywhere and anytime to digital services and easy-to-use solutions, as well as to a broad offering of multimedia content.
The goal of our Retail vertical approach is twofold: help our retail customers to increase operational efficiency and to improve the consumer experience and interaction both online and in-store by using digital technologies such as the Internet of Things (IoT), Big Data, Digital Media, Electronic Shelf Labelling,… and how to combine them. The result: smart retail insights!
---


Sven De Waele - E-commerce Director & Owner - Pharmapets

Pharmapets is an online animal pharmacy founded by E-commerce expert Sven De Waele (former owner of Fun/Fundoo) and vet Valerie Vanderlinden. The online store focuses on premium pet food, nutritional supplements and dietary pet food, and food which is prescribed by vets. Since its launch at the end of December 2017, Pharmapets has enjoyed good growth in Belgium and the Netherlands and also sees enormous potential abroad.
Last month, Pharmapets shipped more than 7000 packages. This number is growing by 10–20% each month, with Sven and Valerie expecting to increase their turnover fivefold this year compared to last year. By being fully committed to customer satisfaction, they see 60% of customers making another purchase within three months.
---


Ilse Van Vaerenbergh - CCO - smartphoto group NV

Pure-player or not, it's still all about the customer.
Smartphoto is an innovative e-commerce company from Wetteren specialized in personalized products like photobooks, cards and gifts. All products are made in Belgium and shipped to our 14 European markets.
In the first years smartphoto's main focus was online marketing. To be able to succeed in this very specific eco-system smartphoto tuned the focus of the whole company towards 1 target: happy customers.
By adding the power of mass media such as radio, smartphoto can now prove a successful track record of profitable growth.
---


Kristof Baeten - Managing Director - State of Art Belgium & Luc Van den Broeck - CEO - TailorFIT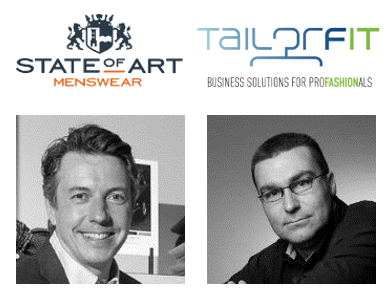 State of Art is a classic casual men's fashion brand and is able to present strong results for 2019 showing that the men's brand has grown on the market as a result of a successful Omnichannel strategy. Kristof Baeten & Luc Van den Broeck present how State of Art, together with its IT partner TailorFIT, successfully put its strategy and vision into practice.
The TailorFIT app strongly focuses on Omnichannel, Innovation and Flexibility and can thus offer its customers a platform that transforms the challenges of the fashion and retail industry into opportunities.
---


Denis Ghys - Chief Growth Officer & Managing Director Commerce - Wunderman Thompson Belgium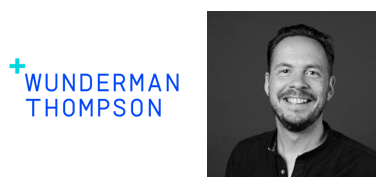 How to win the hearts and wallets of the future Belgian consumer: Split the country
- No this has no political background -
A lot of the marketing insights and theories we use every day come from a global or at least regional context. In the age of mass personalization and true customer journey thinking, maybe looking east or west doesn't really give us the answer. Understanding hyperlocal brand and channel preferences locally does.
The way people look at shopping, retailers and brands in the north and south of Belgium is this different that we can actually say that there is no such thing as the Belgian consumer, or shopper to target.
Based on the Future Shopper Report and the Brand Asset Valuator, brought together exclusively and for the first time during the RetailDetail Omnichannel & E-commerce Congress, Denis is able to quantify and explain these dramatic differences. It also provides actionable insight in what brands and channels the different communities do prefer.
Whether you are a global brand trying to connect to the local consumer or a local retail brand that seeks its position in market, rethinking our marketing departments and targeting tactics seems a major opportunity.
---

Thomas Danniau - Solution Lead - The Reference

The bigger picture in retail - Next-gen analytics for omnichannel
Thomas Danniau is Solution Lead within the digital marketing excellence center at The Reference. For the past years he has been advising numerous companies in the field of digital marketing on both a strategic and operational level. Thomas is an adherent of the credo "one accurate measurement is worth a thousand expert opinions". That is why analytics and dashboards are never far away in the projects where he is involved. Yet, what metrics really matter in an omnichannel reality? And what kind of solutions do you need in order to build a 360 degree view of your retail business? Well-known analytics solutions (such as Google Analytics, Adobe Analytics, etc.) were initially born during the website era. Their data is structured and organized based on website concepts such as pageviews. These concepts however, are no longer applicable for many other (non-web) touch points. What is required is a more generalized way of analytics where web analytics is one data source among many. During his talk Thomas will give you a glimpse of how you can create a generalized way of measuring, analyzing and reporting. And that is probably exactly what you need as a retail professional in 2020.
---
Moderator: Gino Van Ossel - Retail Expert - Vlerick Business School



---
What's in it for you?
Best practices

Winning strategies

Networking

Experienced professionals on stage
---
Price
Retailers: €275 (excl. fee & VAT)
You can request your discount code by sending an e-mail to info@retaildetail.be. In the email, please make sure you include your company name and the name of the persons for whom you would like to apply for a discount. You will receive a response within a working day.


Non-retailers: €545 (excl. fee & VAT)
---
Language
Most presentations are in Dutch

Slides in English or Dutch
---


Timetable
09h30 – 10h30: Welcome
10h30 – 12h15: Keynotes part 1 w/ Alex Lorette (Proximus) & Thomas Danniau (The Reference)
12h15 – 13h15: Lunch
13h15 – 15h00: Keynotes part 2 w/ Sven De Waele (Pharmapets), Denis Ghys (Wunderman Thompson) & Ilse Van Vaerenbergh (smartphoto.be)
15h00 – 15h30: Talks & drinks
15h30 – 17h00: Keynotes part 3 w/ Kristof Baeten (State of Art Belgium) & Luc Van den Broeck (TailorFIT) and Natalie Berg (NBK Retail)
17h00 – 18h00: Talks, bites & drinks
---
Powered by