Location
UGC Cinema's Mechelen
5 Spuibeekstraat
2800 Mechelen
Belgium
Sales Have Ended
Registrations are closed
Description
RetailDetail Omnichannel Congress 2019
From Omnichannel to Optichannel
Every year, RetailDetail highlights the prevailing trends in e-commerce and digitisation during an event where retailers can share their best practices with the audience. The event will be presided by retail professor Gino Van Ossel, author of Omnichannel in Retail and Retail: Beyond The Digital Craze. This year's theme is 'From Omnichannel to Optichannel: finding the smart balance between competitive force, customer focus and profitability'. At the end of the day we will be handing out the Omnichannel Award.
---


RetailDetail Omnichannel Award 2019 powered by bpost
The award is given by RetailDetail and bpost to retailers that manage to integrate all of their channels into a single strategy and therefore manage to bridge the gap between offline and online.
Every nominee will briefly present its 2018 omnichannel approach (in 10 minutes) during the Omnichannel Congress 2019.
After all three have done so, every visitor will get to vote for (only) one of the three nominated retailers to become the RetailDetail Omnichannel Award 2019 powered by bpost winner.
---
The nominees

Stefan Fieremans - Marketing & E-commerce Manager - DreamLand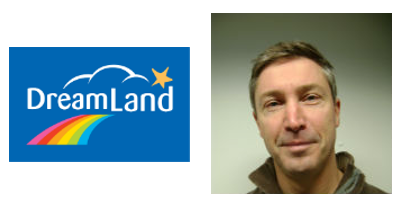 ---
Sophie Jonckheere - Marketing Director - Standaard Boekhandel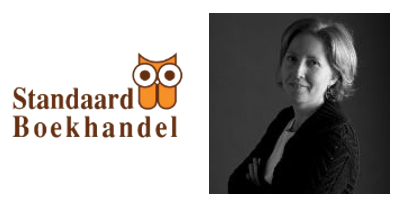 ---
Elke Laeremans - Chief Digital Officer - Schoenen Torfs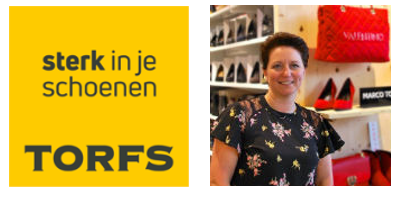 ---
Keynote: Annemarie Zondervan - Business Development Manager - Alibaba Group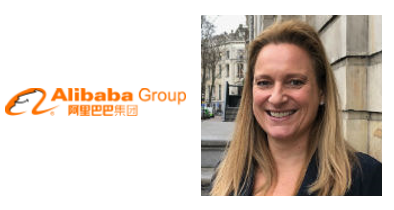 Annemarie Zondervan, Business Development Manager for Alibaba Benelux, introduces the company to the audience and explains how Alibaba operates. She shows how retailers can make use of platforms that provide access to Chinese consumers. Zondervan will also give a sneak peek at New Retail, Alibaba's take on the integration of online and offline shopping.
---


Keynote: Lucie Neyt - Digital Communications Manager - Casa International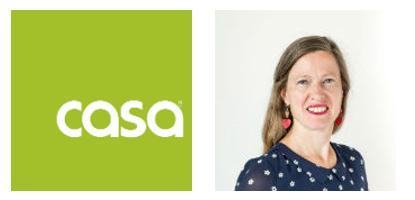 In 2017, home decoration chain CASA launched its '20.20' strategy. The ingredients? An inspiring store concept and a true omnichannel approach with a new webshop, a click & collect service and a courier service for home and garden furniture. We learn more about CASA's current position from digital communications manager Lucie Neyt.
---


Keynote: Xavier du Bois - Omni-commerce Leader - Decathlon Belgium & Erica Verzelen - Director Projects, Product Management & Development - bpost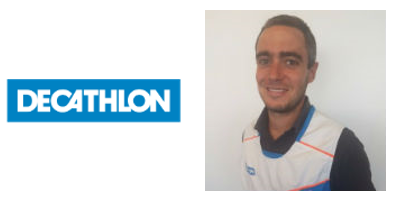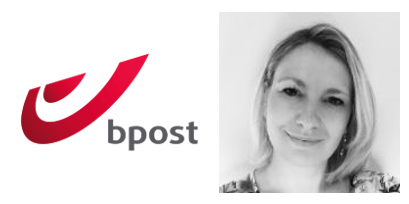 Make your business omnichannel proof: from purchase to delivery
Technology has become an integral part of our daily lives and the way we make our purchases.
More and more retailers are opting for an omnichannel strategy in which off and online are merged together.
A good omnichannel strategy requires that all channels are perfectly aligned with each other, and that your entire organisation is prepared for this, up to and including delivery to your customer. Decathlon and bpost explain how you can make your store omnichannel proof.
---
Keynote: Elke Laeremans - Chief Digital Officer - Schoenen Torfs & Bruno Braes – Managing Partner - Forward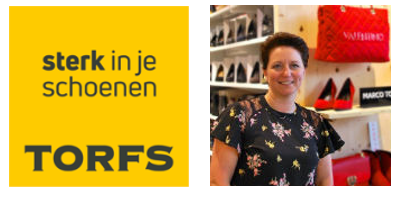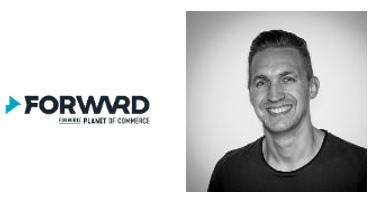 How Torfs deployed optichannel in record time by blending Business & IT with a strong partnership.
In this keynote, Elke Laeremans (CDO Torfs) and Bruno Braes (Managing Partner Forward) will explain how a blended team and agile approach was a key success factor in the go-live of a new optichannel webshop.
---
Keynote: Konrad A. Kierklo - Group CEO & Marc Kooiman - Managing Director Benelux - Miinto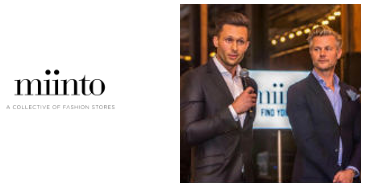 Through its online platform, Miinto gives independent retailers the possibility to reach online customers more easily. Marc Kooiman and Konrad A. Kirklo explain it all during their keynote at the RetailDetail Omnichannel Congress 2019.
---
Keynote: Greet Dekocker - Managing Director - SafeShops.be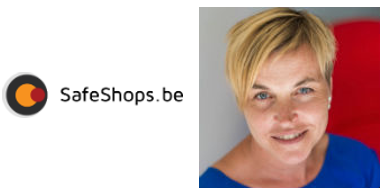 Are you looking for optimal e-commerce implementation in your Optichannel strategy?
For most retailers, a webshop has become indispensable to their current Omnichannel strategy.
In this keynote, Greet Dedocker (CEO Safeshops.be) will explain how you can create an ideal webshop experience for your digital visitors.
Based on concrete data from Safeshop's annual Belgian online shopper report, Greet will help you discover which aspects matter most to an online shopper.
Get inside the mind of your customer/consumer and discover what improvements you can still make to their online experience in your webshop as well as your physical store – and learn how to identify consumer profiles both online and in the physical world.
---
Keynote: Henk De Vlieger - Manager - DeVersbox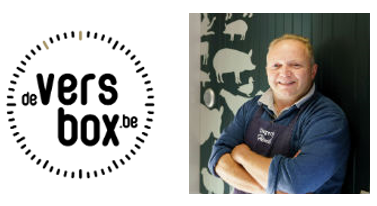 In 2018, UNIZO awarded Henk De Vlieger with the 'Digital daredevil' award. The butcher from Mariakerke developed a true digital innovation in fresh food: DeVersbox.
DeVersbox allows customers to place their orders (meat, fish,...) online, pay for them and pick them up whenever it suits them from a pickup refrigerator installed at the local butcher's or fishmonger's.
Henk will explain how the system works during his keynote at the RetailDetail Omnichannel Congress 2019.
---


Tim Gielen - Digital Retail Experience Manager - DOBIT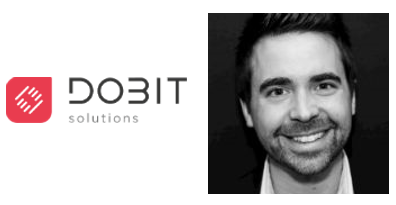 Store Experience Innovation in an Optichannel world.
How do you design relevant, innovative and impactful experiences in a digitally empowered store?
Experiences that combine the best trades of online shopping with the multi sensory benefits of a physical store? Experiences that are loved by your customers, embraced by your store staff and get organization wide support?
To help you find these answers, Tim Gielen - former store manager on a mission to make retail a better place for the people that shop in it and the people that work in it - will take you on a short roundtrip to the world of design thinking and how you can apply it to re-invent the in-store experience
Tim is a retail innovation practitioner, as a digital retail experience manager for DOBIT he co-creates experiences with retailers & brands like Levi's, Hunkemöller, Decathlon, Samsonite…so next to the theoretical take-aways, expect real world stories and examples on what to consider when trying to create those experiences that wow your customer.
---


Moderator: Gino Van Ossel - Professor & Retail Expert - Vlerick Business School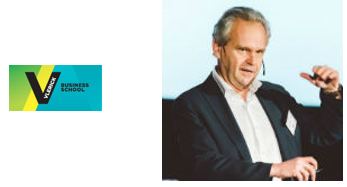 ---


Timetable
09:15 - 10:15: Welcome & networking
10:15 - 10:25: Seating
10:25 - 10:35: Introduction by Peter Somers (CEO – RetailDetail)
10:35 - 10:55: Introduction 'From Omnichannel to Optichannel' by Gino Van Ossel (Vlerick Business School)
10:55 - 12:35: Keynotes part 1 w/ Greet Dekocker (SafeShops.be), Lucie Neyt (Casa) and Erica Verzelen (bpost) & Xavier du Bois (Decathlon).
12:35 - 13:35: Lunch & networking
13:35 - 13:45: Seating
13:45 - 14:50: Keynotes part 2 w/ Annemarie Zondervan (Alibaba Group) and Tim Gielen (DOBIT)
14:50 - 15:35: Pitches & voting RetailDetail Omnichannel Award 2019 powered by bpost w/ Elke Laeremans (Torfs), Stefan Fieremans (Dreamland) and Sophie Jonckheere (Standaard Boekhandel)
15:35 - 16:05: Talks, coffee & sweets
16:05 - 16:15: Seating
16:15 – 17:55: Keynotes part 3 w/ Henk De Vlieger (DeVersbox), Konrad A. Kierklo & Marc Kooiman (Miinto) and Elke Laeremans (Torfs) & Bruno Braes (Forward)
17:55 - 18:00: Announcement winner RetailDetail Omnichannel Award 2019 powered by bpost
18:00 - 19:00: Talks & drinks

---
What's in it for you?
Best practices
Winning strategies
Networking
Experienced professionals on stage
---


Price

Early birds: €445 (excl. fee & VAT)
Regular: €545 (excl. fee & VAT)
Early Birds available until 01 January 2019.


---
Language
Most presentations are in Dutch
Slides in English or Dutch
---
Thanks to our partners
Main partner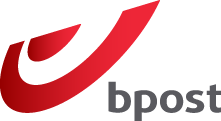 Business partners