Description
RetailDetail Night 2019 (8th edition)
The RetailDetail Night is the festive conclusion of the retail year. Thematic supporting programmes (pre-events) dig deep into the trends in retail. The main program contains Vlerick Business School professor Gino Van Ossel's overview of the retail year, a keynote speaker, the Folder of the Year award and the RetailDetail Awards. The ceremony is followed by an opportunity for relaxed networking with delicious food & drinks.
---
Main program
Keynotes
Jef Colruyt - CEO & Chairman of the Board of Directors - Colruyt Group
Retail in a changing society
For Jef Colruyt, retail is about more than just financial targets. "Our impact on society goes beyond mere economic added value", he writes in the group's recent annual report. "We also play a significant role socially and ecologically. I'm not saying we're already there. Nor am I saying that our company has no more steps to take. But we do our best every day and are constantly learning." Colruyt Group is therefore prepared to take on an active social role and to help invest in the future, starting from its culture and identity: "We do not do this as an ad hoc solution, but especially for future generations. They make their voices heard. It is up to us to listen to them."
---
Gino Van Ossel - Professor - Vlerick Business School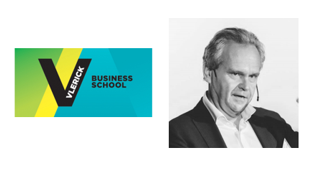 Retail Overview 2019
---
Ianka Fleerackers - Moderator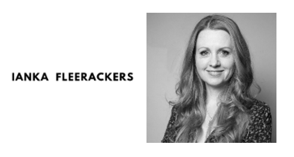 Ianka Fleerackers is the founder of the Thought Leaders Academy, where entrepreneurs, academics, and leaders are trained to be professional speakers. She is a sought-after moderator of significant conferences on technology, marketing, and innovation as well as an inspirational speaker on storytelling, failing forward and emotional intelligence. Ianka has already built a successful career as an actress in the past, wrote and published several books, worked for years in the theater, for national radio and television. She is a media professional in the broadest sense of the word: an expert in what is happening behind the scenes for various traditional and online media.
---
More speakers will be announced soon.


---


Awards
Favourite Shop of the Belgians 2019
The Favourite Shop of the Belgians is an award voted for by the public, where shoppers can reward their favourite shop. Which shop tempted you with their attractive offer? Where were you served in a super-friendly manner? Where could you shop easily? Did the experience or the innovative strength make you feel excited? As a shopper, you have the opportunity to vote for your favourite shop between 23 September 2019 and 3 November 2019. The winner will be announced during the main programme of the RetailDetail Night.
---
Best Leaflet of the Year 2019
For the seventh time in a row, consumers and a professional jury will reward their favourite leaflets with the prestigious title of 'Leaflet of the Year' during the Consumer Activation Forum. Awards can be won within the categories 'Supermarkets', 'Home & DIY', 'Garden & Animals', 'Electro & Telecom' and 'Beauty, Lifestyle and Brands'. May the best leaflet win!
---
More awards will be announced soon.


---


Pre-events
Pre-event: Game Changers in Retail
Change is the only constant in retail. Who are the retailers, brands and service providers that pick up social signals and drive innovation? Who shows the way to a sustainable future? The Gamechangers in Retail programme focuses on the new consumer, on the impact of technology, on disruptive business models and radical transformation. After all, business as usual is no longer an option: revolution is the new normal.
---


Erik Cuypers - Group CDO - Maxeda DIY Group & CDO of the Year 2019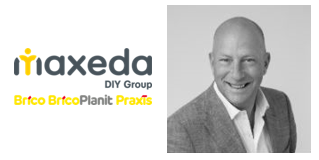 Erik Cuypers, CDO of the year 2019, is a passionate and enthusiastic CIO & CDO with over 30 years of experience in multiple industries. After his studies in Mathematics, Computer Science, Marketing and Management, Erik lectured Marketing, was CEO of Standard Publishing, and Head of Communication at Ops & IT Banking ING. Erik has been a successful CIO&CDO in several companies, such as Group Vanbreda, Thomas Cook and JBC.
Today Erik is Group CDO of Maxeda DIY, known by Brico Plan-IT in Belgium and Praxis in the Netherlands. Maxeda is market leader in the DIY sector in the Benelux with 374 stores, more than 7,000 employees and more than 1.5 million customers a week. Innovative and an excellent communicator, Erik is characterized by a true passion for Marketing and Technology. He has led organizations through successful digital transformation, especially in e-business and Omnichannel.
In Maxeda's vision, there are no online customers, only "customers". In the last few years they have implemented a full omni-channel environment, or more precisely an omni-customer environment. A unique connection between online and offline where the customer is the central focus and agile working is the key in order to be able to respond quickly to the needs of the customer as well as to the increasingly fast changing world. Basically a "highway to the future".
---
Koen Tengrootenhuysen - Director Real Estate & Development - Decathlon Belgium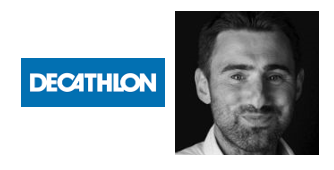 Bye bye old fashioned retail, welcome new retail models
A real game-changer in retail: Decathlon throws its management layers overboard. For the first time, the ball is in the court of the employees, who manage their own jobs. "The irony is that we have decided top-down that we will no longer be working top-down."
The retailer bets heavily on new retail concepts. Compact city stores focus on the most popular sports with a limited range, but at the same time they use digital tools such as interactive screens, so that the entire range remains available to the customers.
In stores, the sports retailer introduces a mobile self-scan app to ensure that customers can scan and pay for their products while they are shopping, so that they no longer have to wait.
---


Davy Kestens - Founder & CEO - Cake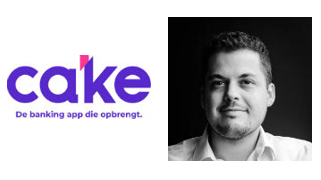 Cake is not a bank. But the banking app.

Early 2019 tech entrepreneur Davy Kestens founded Cake. This fintech is a true game changer who thoroughly rewrites the rules. This autumn the free banking app Cake will be launched. Cake makes bank accounts profitable again, thanks to a disruptive approach. Users are reimbursed for processing their data in statistics. Cake offers companies and retailers accurate and real-time insights and statistics about their market, competitors and customer segments. On the eve of the public launch, Davy gives an insight into the business model and the opportunities for retailers.

---
Cécile Gauffriau - Director - Echangeur BNP Paribas Personal Finance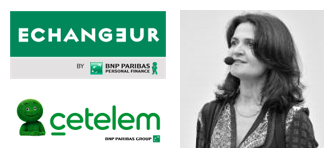 Innovate Service Centric - Commerce is engaged
The meaning of business is taking on a new dimension, the guide line of the value proposition are evolving.
The social and environmental dimension of corporations is increasingly becoming a new line on the balance sheet, on a par with the others.

Engagement comes from efficient and meaningful solutions and services business. All the protagonists, especially the final customers, review their positions in favor of a positive and sustainable impact.
Cécile Gauffriau, director of Echangeur, brings her vision. Her analysis will be based on an exclusive study on the Belgian population for AlphaCredit, key trends and practices identified in the retail world by Echangeur BNP Paribas Personal Finance.

---
Philippe Verschueren & Eric Van Tatenhove - Managing Director & Creative Director - The Favourites


Retail to Z – are you ready for Generation Z?
Generation Z or i-Generation are the customers of the future. Born between 1995 and 2015 with their smartphone already in their hand, they are the first real digital natives. In addition to their own purchases, they exact a major influence on the purchasing behaviour of their parents.
Are you prepared for this target group, who have an attention span of only 8 seconds?
Discover everything about this generation with The Favourites, an agency that turns brands into favourites for your target group.
---


Timetable - Game Changers in Retail
12h30 – 13h30: Lunch & networking
13h30 – 15h15: Keynotes part 1
15h15 – 15h45: Talks & drinks
15h45 – 17h00:

Keynotes part 2

17h00 – 18h00: Welcome Main Program - RetailDetail Night
---


Pre-event: Consumer Activation Forum hosted by BD myShopi
Consumer TRUST: earn it, boost it, keep it

Can you trust this introduction to tell you the truth about the content of our event? Yes you can! This year, Consumer Activation Forum is all about consumer trust, so as much as we want to tempt you, we'll definitely not mislead you as to what you can expect. And that is: keynote speakers and experts sharing their vision on consumer trust and the importance of authenticity within that context. Because consumer trust is not only to be earned. You have to preserve it in the long-term. So basically: earn it, boost it, keep it.
Detailed info via www.consumeractivationforum.be
---


Speakers
➤ Jo Caudron - Founding Partner - Duval Union Consulting
➤ Koen Thewissen - Founder - weareDaniel (Can you trust your brain? What psychology teaches us about authenticity and trust?)
➤ Frank Christant - Country Manager Netherlands & Belgium - JYSK
➤ Kirsten Willems & Sien Van der Biest - Digital Brand Manager & Junior Brand Manager - Alpro BeLux
➤ Steven Bourgeois - Director Strategy Consulting - Deloitte
➤ Myriam Blanpain - CEO - AddRetail
➤ Marlies Vangeel - Business Manager Digital - BD myShopi
➤ Carine Vaeremans - CEO – Managing Partner - Profacts
➤ Consumer Connection Survey
➤ Tim De Witte - Chief Commercial Officer - BD myShopi
➤ Ianka Fleerackers - Moderator
---
Best Leaflet of the Year election
---


Timetable - Consumer Activation Forum
12h00 – 13h00: Lunch & networking
13h00 – 15h00: Speaking slots
15h00 – 15h15: Talks & drinks
15h15 – 17h00: Speaking slots
17h00 – 17h45: Talks & drinks
18h00 - 24h00: Main program - RetailDetail Night
---


Pre-event: Digital Disruption in Retail
In tomorrow's retail environment, everything will be connected, data will facilitate personalisation at scale, immersive technology will enhance the consumer experience and robots will take care of routine tasks, freeing up time for in-store staff to connect with the shopper and offer a real personal experience. Are you ready for a new retail era? RetailDetail invites leading retailers and technology partners to share their vision and knowledge, helping you to prepare for a bright retail future.
---
Sacha Buyck - Country Manager België - bol.com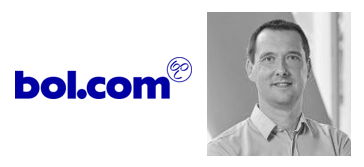 Platform economy
The e-commerce landscape is changing dramatically, and the emergence of platforms offers opportunities to local entrepreneurs. During the RetailDetail Night, Sacha Buyck of bol.com will tell you more about it. What are the trends and developments that we as entrepreneurs must take into account, and where are the opportunities? What works well and what doesn't work for entrepreneurs and consumers?
---


Noëmie Haverhals - CEO - Avail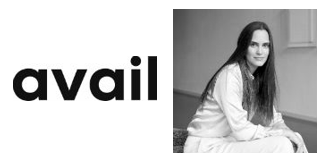 Avail is the first Belgian social e-commerce platform to bring together fashion lovers and emerging brands.

Emerging brands can be invisible in the tsunami of large, high-end or commercial brands. This is where Avail can make a difference, by helping the consumer to find their way through it all.

Avail is not only an online shop, but also a virtual meeting place that connects cross-border consumers and curators with more than 50 emerging, international brands such as the Belgian brands NONA, Lies Mertens, Sea Me, the Dutch brand The Five, British brands Essen, Montunas, Paper London, Georgia Hardinge, and Spanish brands Studio Fantastique and Berta Cabestany.

Avail is run out of the fashion city of Antwerp by an enthusiastic, young team led by Noëmie Haverhals; she herself is an enterprising 20-something with a lot of start-up experience and, above all, a very big heart for fashion. Noëmie won gold at the prestigious Young Lions Marketers Competition in Cannes in June and in spring, was voted Young Marketer 2019 by BAM. Founded by Torfs, the Belgian market leader in shoes, and the venture capital fund 9.5 Ventures, Avail can count on the financial support of strong players.

Noëmie Haverhals, CEO of Avail, will explain during 'Digital Disruption in Retail' how Avail aspires to become the fashion platform of the future.

---


Steven Van de Velde - Managing Director - Woody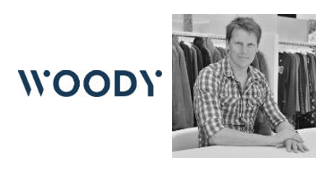 Woody opens experience shop full of digital gadgets
Children's clothing, crawl nets going through the shop, interactive floor stickers and a digital experience wall: the very first flagship store from the Belgian pyjama brand Woody, is the bees knees for kids.
Woody has incorporated numerous technological gadgets in the new shop: a real eye-catcher is the experience wall, where children can scan their coloured drawings and then bring them to life by moving around in front of the screen. It's a fun way to bring colouring and gaming together. The new app also has a place in the shop: you can scan the 'wall of fame' floor stickers to bring the Woody animals to life. This digital change from completely analogue to full force interactive, digital and virtual, is a response to the new generation of kids.
The Belgian pyjama brand recently changed its retail strategy. The company is strongly committed to an optichannel approach, laying more emphasis on its own stores and e-commerce, in addition to partnerships with independent multi-brand stores. Woody has already opened its own sales outlets in Antwerp, Hasselt and Knokke.
---


More speakers will be announced soon.


---


Timetable - Digital Disruption in Retail
12h30 – 13h30: Lunch & networking
13h30 – 15h15: Keynotes part 1
15h15 – 15h45: Talks & drinks
15h45 – 17h00: Keynotes part 2
17h00 – 18h00: Welcome Main Program - RetailDetail Night
---
What's in it for you?
Best practices
Winning strategies
Networking
Experienced professionals on stage
---
Price
Retailers
Main program: €275 (excl. fee & VAT)
Pre-event + Main program: €275 (excl. fee & VAT)
Request your discount via the check-out.
Other
Early bird ticket - Main program: €445 (excl. fee & VAT)
Early bird ticket - Pre-event + Main program: €445 (excl. fee & VAT)
Regular ticket - Main program: €545 (excl. fee & VAT)
Regular ticket - Pre-event + Main program: €545 (excl. fee & VAT)

Early bird tickets available until 28 October 2019.
---
Language
Most presentations are in Dutch
Slides in English or Dutch
---
Thanks to our partners
Main partner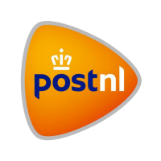 Business partners