Description
RetailDetail Night 2018 (7th edition)
The RetailDetail Night is the festive closing of the year for retail professionals in the Benelux. Retail expert and professor Gino Van Ossel (Vlerick Management School) brings his witty review of the past retailyear. Trendwatcher and futurist Richard van Hooijdonk will inspire the audience with a stunning view on what the next decade or two has in store for retailers. After the presentation of the Retailer of the Year Awards, there is plenty of time for fine dining and high-level networking. Not to be missed!
Main program
Timetable
17:00 - 18:00: Welcome - Bites & Drinks
18:00 - 20:00: Main program w/ Richard van Hooijdonk, Gino Van Ossel & Award Ceremonies
20:00 - 23:45: Walking dinner & Networking


---


Keynotes
Richard van Hooijdonk
Trendwatcher, futurist & international topspeaker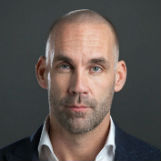 The Future of Retail
New technologies such as 3D printing, virtual reality and self-driving transport determine the future of retail. Big data and the IoT provide analyses and triggers. And more and more smart products find their own way to the consumer. Retail will never be the same again. Are you ready for the future?
---


Gino Van Ossel
Professor - Vlerick Business School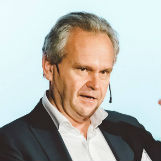 Retail Overview 2018
---
Anne De Baetzelier
Moderator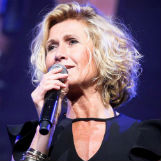 ---


Awards
RetailDetail Award Retailer 2018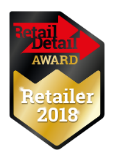 We will give the award to a retailer who made a splash in 2018 with an innovative initiative or a remarkable achievement. A company that changed the retail year with its approach and that can inspire others. A company that functions as a frontrunner in its industry, that has made remarkable commercial and financial achievements, that writes a story of sustainable growth, that integrates in its local market and that has an eye for its social responsiblities.
The recipient will be chosen by an independent jury of retail experts presided by Peter Somers, as well as by the audience on RetailDetail Night. How does it work? The jury compiles a shortlist and nominates three candidates for the RetailDetail Award of Retailer 2018. The three nominees will be defending their case in a debate on RetailDetail Night. The audience will then pick the winner through a live voting system.

---




Best Leaflet of the Year 2018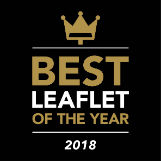 For the sixth time in a row, consumers and a professional jury will reward their favourite leaflets with the prestigious title of 'Leaflet of the Year' during the Consumer Activation Forum. Awards can be won within the categories 'Supermarkets', 'Home & DIY', 'Garden & Animals', 'Electro & Telecom' and 'Beauty, Lifestyle and Brands'. May the best leaflet win!
---
Qrf Awards 2018 - 2019
Anneleen Desmyter - CEO - Qrf City Retail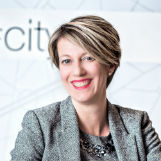 Anneleen Desmyter is CEO of Qrf City Retail. Qrf City Retail is active in the acquisition, redevelopment and rental of retail property with a focus on City Retail located in the so-called Golden Mile, the streets in the city center that are dominant in their catchment area.
During the RetailDetail Night, Anneleen will hand over the awards for the Qrf Retailer of the Year 2018 - 2018, Qrf Retail Sustainability 2018 - 2019, Qrf Best Newcomer in Belgium 2018 - 2019 & Qrf Webshop Awards Belgium 2018 - 2019.

---
Morning program: Award Ceremony - Category Prices - Retailer of the Year Belgium 2018-2019
83 retailers have managed to nominate themselves in 27 categories for the Retailer of the Year Belgium awards. We award prizes to stores (Belgium's Best Store Chain / Meilleur de Chaines) and webshops. The overall winner 'Retailer of the Year Belgium', the best performing store or webshop, is presented on the main stage in the evening. In addition, the Best Newcomer Award and Qrf Retail Sustainability Award are also awarded. The morning program is called 'more than a transaction'. What is important in the store of the future?


Timetable

09:30 - 10:00: Welcome & breakfast
10:00 - 10:02: Welcome by Werner Bruyns (Q&A)
10:02 - 10:10: Welcome by Anneleen Desmyter (Qrf City Retail)
10:10 - 10:20: Introduction granting by Maartje van Barneveld
10:20 - 10:22: Explanation granting by Werner Bruyns (Q&A)
10:22 - 10:30: Granting category prices part 1 - Food (Sales Force)
10:30 - 10:40: Keynote Sales Force
10:40 - 10:55: Granting category prices part 2 - Fashion (Sales Force)
10:55 - 11:10: Keynote Torfs 'More than a transaction' about staff
11:10 - 11:25: Granting category prices part 3 - Presents & Office (Adyen)
11:25 - 11:35: Keynote Adyen
11:35 - 11:50: Granting category prices part 4 - Care & Relax (Adyen)
11:50 - 11:55: Winners Topshop Top 1000
11:55 - 12:10: Granting category prices part 5 (Qrf)
12:10 - 12:20: Explanation & pitches Best Newcomer
12:20 - 12:25: Recap by Werner Bruyns
---
Pre-events
Pre-event 1: Management Books 2018
Timetable
12:30 - 13:30: Lunch
13:30 - 15:15: Keynotes - Part 1 w/ Dado Van Peteghem, Dieter Veulemans & Carole Lamarque
15:15 - 15:45: Break - Bites & Drinks
15:45 - 17:00: Keynotes - Part 2 w/ Gino Van Ossel & Jorg Snoeck
17:00 - 18:00: Welcome Main Program - Bites & Drinks


---


Jorg Snoeck - Author of 'The Future of Shopping' & Founder of RetailDetail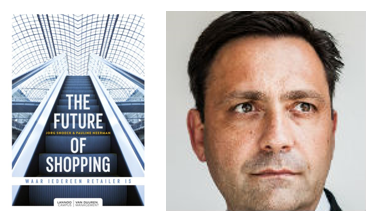 Why did Mexx and many other perish? What is Amazon thinking and how can smaller retailer survive? Jorg Snoeck and Pauline Neerman explain it all-in a bold, visionary and decisive manner. Get a clear overview of what causes this domino effect of bankruptcies, what you should do to comfortably survive and how brands can connect with the "New Consumer". Jorg will present an update on the book the Future of Shopping.


---
Carole Lamarque - Author of 'Unfair Advantage' & Founding Partner of Duval Union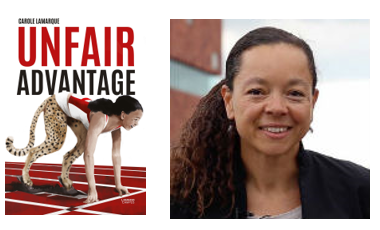 The competition is growing for almost every business.
Carole will explain how to become an unfair competitor in your business field.
---
Gino Van Ossel - Author of 'Retail. De digitale hysterie voorbij' & Professor at Vlerick Business School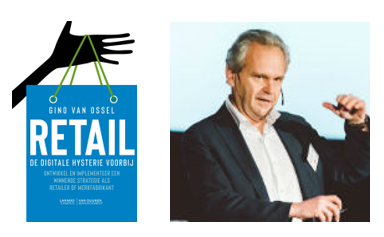 Retailers are struggling to make their omni-channel strategy work, with only 10% achieving a positive return on investment. As victims of digital hysteria, many have overinvested in expensive technologies that add little value. Others suffer from inertia and underinvest in their digital future.
To address this challenge, prof. Gino Van Ossel introduces the concept of opti-channel retail. He offers retailers, branded goods manufacturers and service companies a framework to strike the right balance between customer centricity, competitiveness and a positive cash flow. With numerous examples and practical checklists he helps you to develop a winning strategy, beyond the digital hysteria.

---
Dado Van Peteghem - Author of 'Corporate Venturing' & Founding Partner/Co-CEO - Duval Union Consulting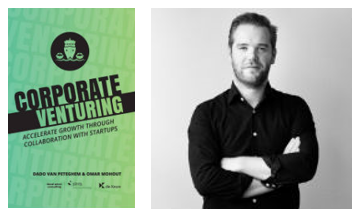 Accelerate Growth through Collaboration with Startups
This is not the hype story of how cool startups are and why you should invest in them with a fund or setup an accelerator. Corporate Venturing is so much more than CVC - corporate venture capital.
The aim of this book is to provide insights in the different strategies and tactics to accelerate innovation and growth through collaboration, as well as plenty of cases as examples where these methods are successfully applied. This is not a book for people that are looking for complex innovation theories around venturing. Rather it's a no-nonsense, ready-to-apply comprehensive guide for creating and reviewing your corporate venturing strategy as a strategic instrument to thrive in this fast changing world.
The book will provide guidance, insights, perspective and inspiration for anyone that has an interests in corporate venturing as a strategy to accelerate growth. Whether you are a large corporate or an upcoming player in the market.
---


Dieter Veulemans - Author of 'Time to Pop-Up' & Founder & Creative Manager at CityCubes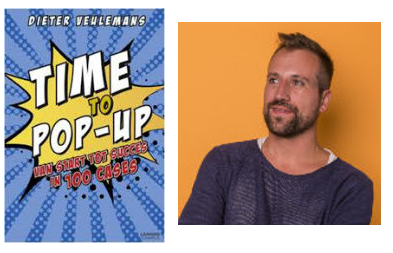 Time to Pop-Up – a successful pop-up from start to finish!
Pop-ups are everywhere these days. They offer an innovative solution for existing and future entrepreneurs or retailers. But what is the power of these pop-ups? How do you start your very own temporary shop and how do you make it successful?
Time to Pop-Up guides you through more than 50 cases of inspiring pop-ups from all over the world, including those for Tomorrowland, Magnum, Adidas and even the Opera of Antwerp! The book comes with a practical checklist and lots of tips and tricks so you can start planning immediately.
Dieter Veulemans is an entrepreneur in both heart and soul. Aside from being a creative oracle, he is the creative director at CityCubes, the company known to start the pop-up hype of 2014 in Belgium.
---


Pre-event 2: Game Changers
Timetable
12:30 - 13:30: Lunch
13:30 - 15:15: Keynotes - Part 1 w/ Guy Van Neck, Nils van Dam, Pieter Raeymaekers & Johan Stoffels
15:15 - 15:45: Break - Bites & Drinks
15:45 - 17:00: Keynotes - Part 2 w/ Richard Klomp & Sacha Buyck
17:00 - 18:00: Welcome Main Program - Bites & Drinks


---


Sacha Buyck - Manager Belgium - bol.com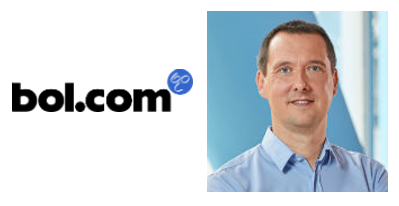 Keynote: Changes in the e-commerce landscape
More and more consumers are shopping online. How do you keep satisfying the needs and expectations of the modern consumer? Sacha Buyck eplains how you become (and stay) a successful retailer in an innovating e-commerce landscape. He also details how bol.com collaborates with over 2,000 Belgian entrepreneurs.
---
Nils van Dam - Global Head of Food & Retail - Duval Union Consulting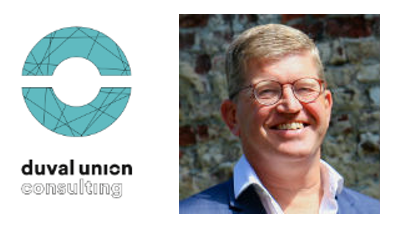 Keynote: What if Amazon comes to the Benelux
If Amazon comes to Benelux in the food & drink market, how will the retail scene be impacted ?
Free home delivery will be a game changer and is better for the environment too. Too good to be true ?
What are the 5 focus points for food industry and food retail to become future proof.


---


Pieter Raeymaekers (Wine-making CEO) & Johan Stoffels (Wine-sourcing COO) - Vinetiq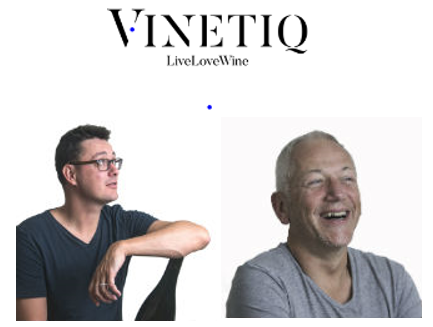 How to innovate in the conservative wine business? Vinetiq goes for a groundbreaking approach. This premium omnichannel wine retailer combines the highest customer focus with authentic experience and technical knowledge, starting with its own Belgian vineyard Valke Vleug. Driven by product excellence, Vinetiq serves B2C and B2B markets from demanding winelovers and star rated restaurants to a broader audience of wine amateurs appreciating quality, service and expertise.
---




Richard Klomp - Business Development Manager - PostNL Pakketten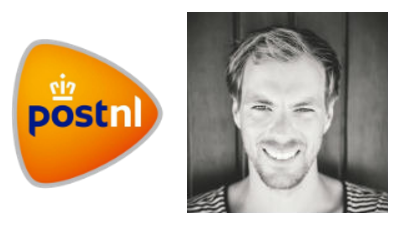 Richard worked for years as a manager in 5* hotels on several places of the world. Currently he uses his innovation enthusiasm on last mile solutions in the E-commerce market. Meaning; how can companies deliver online ordered products as efficient, sustainable and price competitive to the customer. Creating innovative ideas and solutions to keep surprising the customers and clients, that is his focus.
His presentation will focus on the 3 horizons of innovation. Which concepts is PostNL working on and what are some of the game changing future visions within last mile delivery?
---


Guy Van Neck - CEO & Founder - MobieTrain (Winner of t

he UNLEASH Startup Award 2018)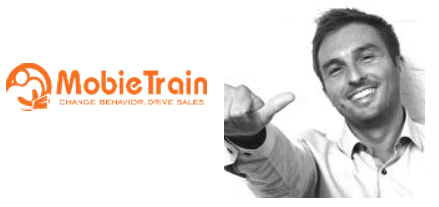 Training Retail Employees Worldwide

Empower your employees with the knowledge they need to succeed. MobieTrain is a mobile training platform which improves knowledge retention with personalised, gamified learning paths. 5 minutes a day is all it takes to boost sales, build knowledge and provide standout customer experiences.
---


Stefan Van Rompaey - Chief Editor - RetailDetail - Moderator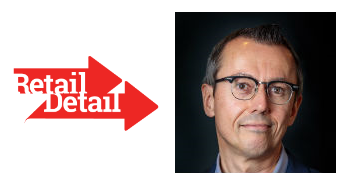 ---


More speakers for pre-event 2 will be announced soon.
---
Pre-event 3: Marketing
Timetable
12:30 - 13:30: Lunch
13:30 - 15:15: Keynotes - Part 1 w/ Elise Breban, Ann Maes & Stephane Verberckmoes
15:15 - 15:45: Break - Bites & Drinks
15:45 - 17:00: Keynotes - Part 2 w/ Harry Demey & Karel Vinck
17:00 - 18:00: Welcome Main Program - Bites & Drinks


---


Stephane Verberckmoes - Head of IT Stores Client Interaction & Program Manager New FrontEnd - Carrefour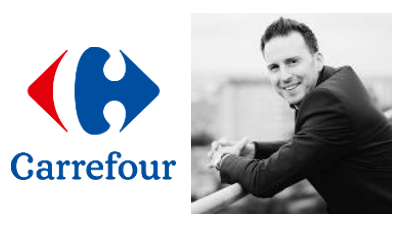 Case: Carrefour New POS project in collaboration with Centric
"Stéphane Verberckmoes, Head of IT Stores Client Interaction, Program Manager IT New Front-End at Carrefour Belgium, presents the New Front-End project he, supported by his team, in Partnership with Centric, is navigating.

A challenge, but an important investment in the future of Carrefour's Brick&Mortar stores, in a world of ongoing Digital Transformation.

Stéphane, though for 17 years working in an international IT context at Siemens IT Solutions and Services and Carrefour Belgium, has a Master in Business Administration' and sees himself more as a facilitator. Through the One-team approach, he loves to create the energy and spirit the team needs to unlock situations and proceed to success.
Demanding as he is, he pushes people to think outside the box, move faster, communicate, get rid of limiting beliefs, but to not be afraid to fail. The presented project has not reached it's final end yet, but thanks to the team, some very important milestones have been delivered."

---

Harry Demey - CEO - LDV United

Harry Demey is CEO of LDV United, one of the leading communication agencies in Belgium and Master Marketeer since 2011. Started his career at the retail side (Makro and Vroom&Dreesman) before going to BBDO to become head of the retail division. Since 25 years ceo and brand inspirator at LDV United.


---


Ann Maes - Head of Influence - Ogilvy Amsterdam

Keynote: The army of friends
Cannes Lions called Ann "A world reference in reputation management".
It made her blush.
"I am a future optimist," she likes to say. "I love to fix the basics, secure the income & build the future for purpose driven people and companies."
She is an advisor to both multinationals, industry associations and family owned businesses. Building brands in good times and protecting them on cloudy days makes her happy.
Ann is a guest lecturer in The Netherlands and Belgium and has served in juries worldwide as jury member and jury president. (Cannes Lions, Dubai Lynx, Mixx Awards).
---


Karel Vinck - Chief Digital Brands & Integration - Publicis One

For 13 years, Karel Vinck was managing director of Duval Guillaume. In 2016, he was put in charge of Publicis One Belgium along with Eva De Vos. This new structure is Publicis' answer to the digital transformation that all companies are experiencing. In the past 25 years, Karel Vinck won numerous creative and Effie awards at GV Company, VVL BBDO and Duval Guillaume.
In this keynote, Karel Vinck will be sharing his insights on the most daunting communication challenges in a world ruled by Amazon, Google and Facebook.
---




Elise Breban - E-mail Marketing Consultant - Flexmail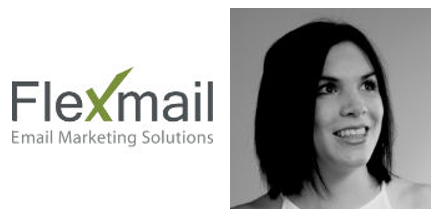 Your contact determines your customer journey: the role of e-mail marketing in your strategy
These days a one-size-fits-all funnel will no longer do. What is the goal of your communication in each step? Are you giving your contacts the information they actually need at the time? Relevance is key: give your contact control through interaction, personalisation and programming. Elise explains how you can go from impersonal newsletters to a well-developed strategy – for every mail you send from now on.
---


Peter Somers - CEO - RetailDetail - Moderator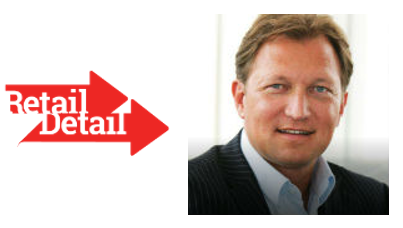 ---


More speakers for pre-event 3 will be announced soon.
---
Pre-event 4: Consumer Activation Forum by BD myShopi

I'm on Twitter, so everyone's on Twitter. But is this really the case with your target group? BD myShopi and partners AddRetail, Profacts and Em de Jong are inviting several experts to clarify certain perceptions towards the reality.
---


Timetable
12:00 - 13:00: Lunch
13:00 - 14:50: Keynotes - Part 1
14:50 - 15:10: Break - Bites & Drinks
15:10 - 17:00: Keynotes - Part 2
17:00 - 18:00: Welcome Main Program - Bites & Drinks
---
Hanan Challouki - Managing Partner - Allyens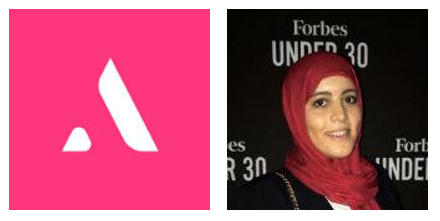 Hanan Challoukli (26) is managing partner of the communication agency Allyens. Allyens is focused on inclusive, viral communication with millennials as main target group. The Agency was founded only 3 years ago, but can already count on big clients such as Colruyt, VRT and Brussels Airport. In the meantime Hanan Challoukli flaunts on the prestigious '30 under 30'- Forbes list, thanks to the innovating approach and strategies of Allyens.
---
Filip Lemaitre - Founder - The Silver Ones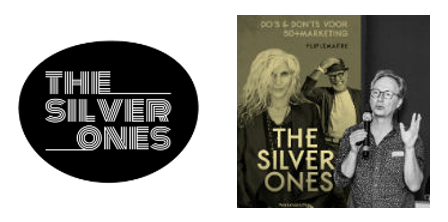 Filip Lemaitre, a true babyboomer launched The Silver Ones in 2017, a research & consulting platform focussing on 50+ marketing & communication on the one hand and product & service design on the other. He gives lectures, advices and inspires companies and develops marketing and communication projects with his '50+' platform.
---
Consumer Connection Survey - Sophie Docx - Marketing & Communication consultant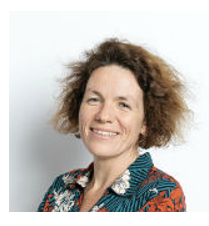 We all know we shouldn't use our own behaviour as a reference for our target group. But do we succeed in avoiding this in reality? We base ourselves on research, analysis and data, but when interpreting we also rely on our gut feeling. Research agency Profacts launched a study, commissioned by BD myShopi and in collaboration with UBA (Unie van Belgische Adverteerders), in order to investigate the behaviour of marketeers as well as the behaviour of "average Belgian consumers" and moreover the marketeers' perception of consumer behaviour. The results of this eye opening research will be presented during the Consumer Activation Forum. Marketing consultant Sophie Docx will take you through the key results and offer some surprising insights.
---
Nathalie Dens - Professor Marketing - Universiteit Antwerpen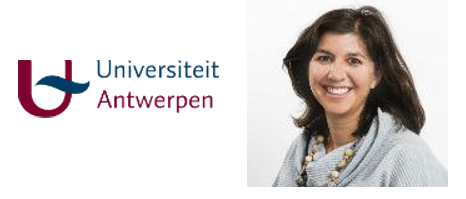 Professor of Marketing teaching Marketing Management and Consumer Behavior at University of Antwerp and Antwerp Management School. Research interests include (online) marketingcommunications and co-creation.


---
Davy Claeys - Advertising manager - Media Markt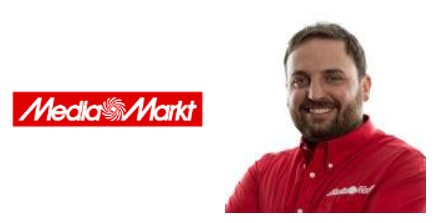 Davy Claeys graduated from Sint Lucas Ghent in 2007. Shortly after he started as a salesman for MediaMarkt. It became an unexpected stepping stone, after a couple of months of being a salesman he became local marketing responsible. Today he's advertising manager for MediaMarkt Belgium. Thanks to his passion for marketing and advertising combined with his experience in retail, he's able to help the brand grow every day.
---


Kim Ratajczak - Marketing & Communication Manager Belgium - Hema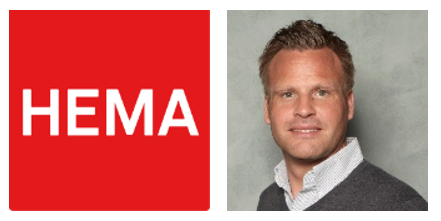 Since October 2017, Kim Ratajczak is Marketing & Communication Manager Belgium & International at HEMA. After 5 years at bol.com he got on board to help HEMA to optimize their omnichannel brand activities. He upgraded the traditional marketing strategy of HEMA to a creative 360 approach. Kim will demonstrate how to reach consumers through creativity. He will focus on the "Het lichaam van Coppens" case and show how a TV show and a leaflet combined can activate consumers and generate PR.
---
Krein Bons - CEO - vanHaren shoes & Deichmann UK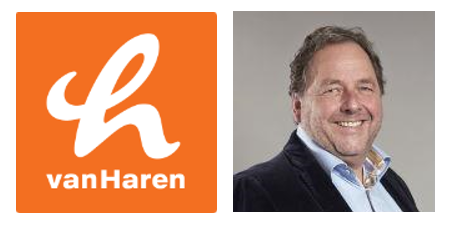 Krein Bons is the CEO of market leader vanHaren shoes & Deichmann UK. With over 35 years of experience in retail and his different roles and responsibilities within VGT & Thuiszorgwinkel, he has earned the title of retail specialist! His main strength is his strong focus on the needs of the consumer.
---
Ilse De Vis - Moderator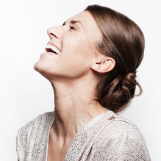 ---
What's in it for you?
Best practices
Winning strategies
Networking
Experienced professionals on stage
---
Price
Early birds - Main program: €445 (excl. fee & VAT)
Early birds - Pre-event + Main program: €445 (excl. fee & VAT)
Regular - Main program: €545 (excl. fee & VAT)
Regular - Pre-event + Main program: €545 (excl. fee & VAT)
Regular - Morning Program - Retailer of the Year 2018 - 2019: €50 (excl. fee & VAT)
---
Language
Most presentations are in Dutch
Slides in English or Dutch
---


Thanks to our partners
Main partner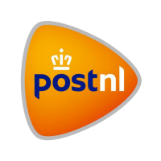 Business partners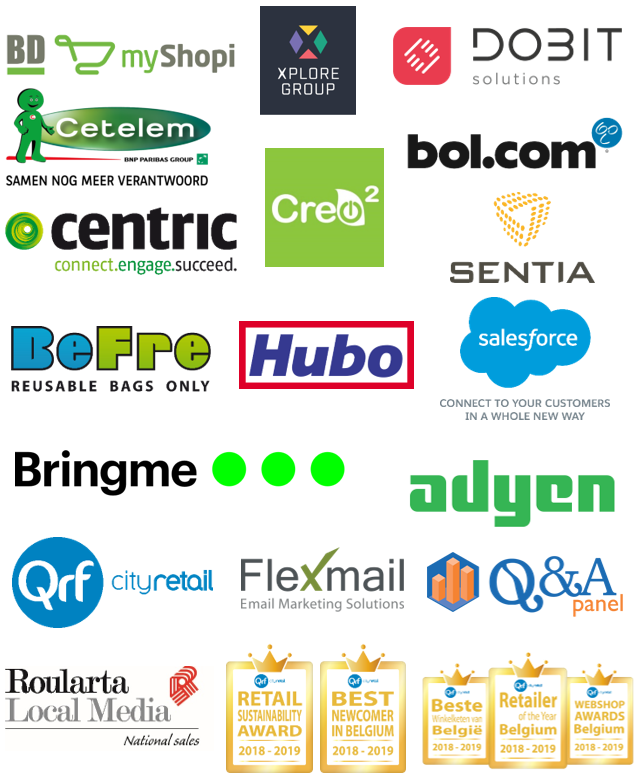 ---




The following retailers have already subscribed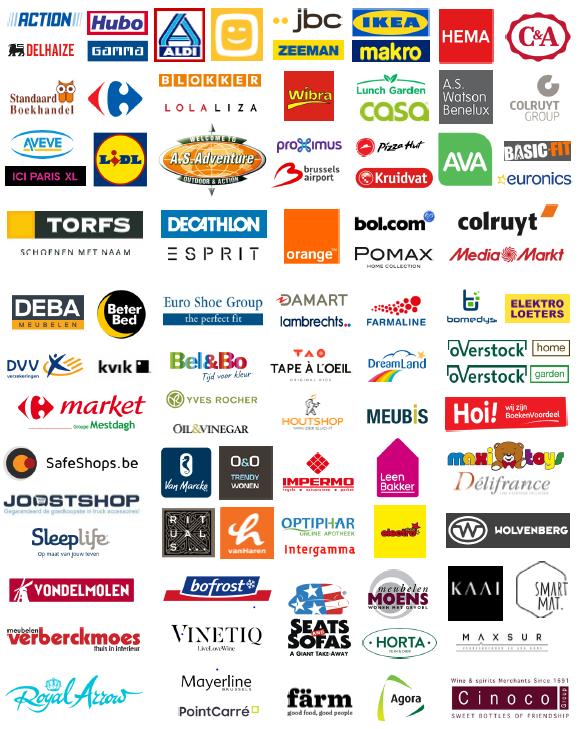 Organiser of RetailDetail Night 2018
RetailDetail, the leading b2b-retailcommunity in the Benelux, keeps retail professionals up-to-date by means of online & offline publications, retail events, inspiring retail hunts and the unique co-creation platform retailhub, where retailers and their suppliers can experience the future of shopping.