Description
RetailDetail Food Congress 2019
The Future of Food
On 24 October 2019, RetailDetail organizes the second edition of the RetailDetail Food Congress in cooperation with Packaging Innovations 2019.
A new food-ecosystem is developing where retailers, manufacturers and service providers work together to better serve the consumer. The RetailDetail Food Congress spots the trends in the food industry with attention to product innovations & trends, digitisation, logistics, e-commerce, last-mile, ethno-marketing, blurring… Food professionals share their vision.
---
Keynotes
Jonathan Hertog - Director E-commerce & Digital - Delhaize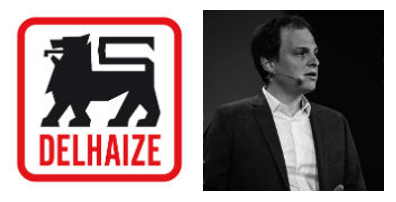 Change before you have to
Grocery retail, one of the oldest retail models in the world, is showing some cracks since a couple of years: market growth tops off, new propositions arise. Delhaize is fully aware that customers expectations are changing and that it should therefore change as well to remain at the side of its customers. Jonathan Hertog, leading Digital and E-commerce at Delhaize, shares the developments where Delhaize is going through to one hand are accelerating the digital propositions in stores and online and on the other hand rethinking the role of the store as a whole

Read the interview with Jonathan Hertog here
---
Arnaud Lesne - Director of Innovation - Carrefour Belgium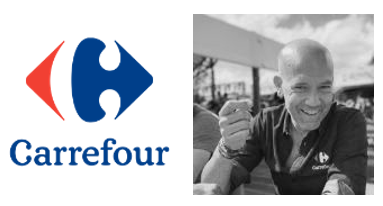 Shipto: Solution Last Mile Delivery - 100% ECO
9 months ago, Carrefour Belgium launched a 100% ecological last mile delivery solution, called ShipTo. A fleet of 28 cargo bikes delivers grocery orders in the city of Brussels. 24 Carrefour stores are available in the app. Premium food store Rob The Gourmet's Market and the first Carrefour Bio store have been added in September. Now Carrefour wants to open the application to other retailers as well. Arnaud Lesne promises to unveil a few exclusive novelties during his presentation !
---
Chris Van Hoof - General Manager - OnePlanet Research Center & Vice-President R&D - imec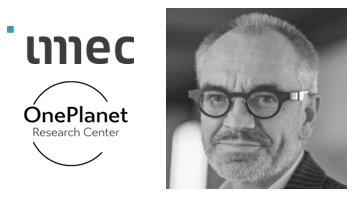 The OnePlanet Research Center: nanotechnology and digital technologies for precision health, precision nutrition and precision food production

In 2018 Earth Overshoot Day, the symbolic date that marks when we have used more resources than our planet can produce or renew in a year, fell on August 1. This means that humanity consumed the equivalent of a planet in just seven months. We need to change the way we produce and consume food, not just for the sake of our planet, but also for our individual health. And we need to tackle the fundamental question: will people be willing to change the way they live and eat. Tackling these challenges is exactly what we plan to do at OnePlanet Research Center, a new research and innovation center that imec, Wageningen University and Radboud University have started in Gelderland (the Netherlands). The OnePlanet Research Center will develop, accelerate and validate innovative solutions for precision preventive health, precision nutrition in the domains of food, agriculture and health in which chip technology and data analytics play a crucial role. Four research programs have been defined: Data Driven Nutrition & Health, Citizen Empowerment, Precision Production & Processing, and Tailored Supply Chain. In each program, interdisciplinary teams of researchers and engineers from the three founding partners will conduct application-driven R&D along technology and application roadmaps which are being created and validated with international and regional partners.

Read the interview with Chris Van Hoof here
---
Priscilla Cornet - Sr Mgr, Shopper Marketing Home Channels – Coca-Cola European Enterprises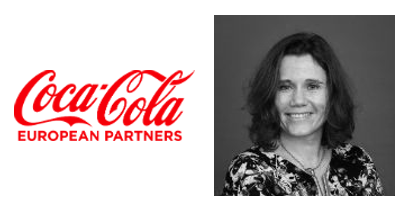 Working towards a world without waste
We as a bottling company are committed to a packaging strategy that makes our packaging as sustainable as possible. But there is not such as the most sustainable packaging. Each has its own environmental considerations.
We want to find the most sustainable way forward to ensure people can enjoy our drinks in the sure knowledge that the packaging we use isn't damaging the planet.
We need to balance a number of responsibilities, which can sometimes seem contradictory: we need to minimise the amount of plastic we use; we need to ensure we continue to reduce carbon emissions; and we need to provide the convenience and choice consumers want.
That means going further and faster to drive change within our own businesses and across the industry. We understand that by moving first we can be the leader in a circular economy what is essential to tackling waste and conserving earth resources.
---


Seppe Nobels - Chef de cuisine - Graanmarkt 13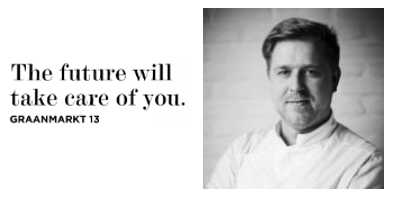 Driven by know-how, Graanmarkt 13's chef de cuisine Seppe Nobels enjoys the challenge of questioning the standard model of what renowned businesses are like. Both the culinary creations and the experience as a whole need renovation and evolution. The current business model of restaurants and bars is outdated and ready for innovation.
The needs of the customer are completely different from ten years ago. Everything needs to be faster and lighter these days. People are more conscious about what they eat. Stars and reviews used to be the main criteria when picking a restaurant. The name of the chef was of little consequence. Now chefs are the new rock stars, who even dare to contradict the guides. Individuality, innovation and excelling within a niche, those are the future. Be distinct, with vegetable dishes or seaweed, lab-grown meat or matured meat: you have to be the only one.
In a world where technology is always moving on, experience and a personal approach are the key to success. Local craftsmanship and the principle of 'from farm to restaurant' remain at the core of what Seppe will always keep supporting with class. We should preserve our identity and pride ourselves more on our knowledge. In the eyes of Nobels, Flanders is ready to become the new culinary hot spot of the world. Spain and Scandinavia were ahead of us, but we're ready for it. Never before have we been faced with such a big challenge as chefs. This is the vision that will be explained to us by the founder of urban farming in Flanders and an internationally awarded vegetable chef.
---
Pitches
We give 3 innovative companies the chance to propose their innovative food concept for the retail sector.
Pitch 1: Ross McCurrach - Founder - Local - The Shop that grows what it sells.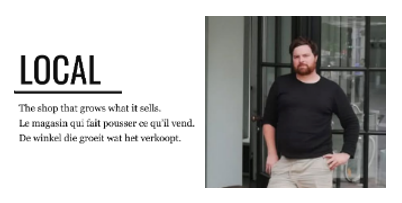 This shop, a complete little eco-system, inside a retail site, grows food. Leafy greens and herbs in the hydroponic vertical farm in the shop, and mushrooms in the cellar.
The first ever shop built uniquely to house these high-tech,high yield agricultural techniques, this new retail concept has the ambition to redefine food shopping in hyper-urban environments.
---


Pitch 2: Carl Jacobs - CEO - APICBASE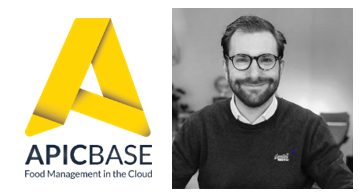 Delicious meal solutions like poke bowls, sushi, salad bars and fresh pasta - ready to eat - are rapidly conquering retail floor space. Fresh products with short expiry dates demand a change in logistics, procurement, inventory and shop management. APICBASE developed software to manage exactly that: ordering, stocking, HACCP and workflow optimization to ensure products remain fresh and customers happy.
Read the interview with Carl Jacobs here
---
Pitch 3: Sabien Windels - Urban farming consultant & ROOF manager at Roof Food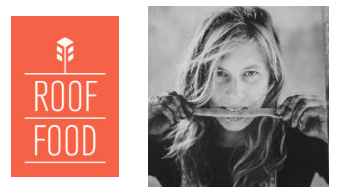 Urban agriculture and, in particular, roof farming have great social and economic potential.
Despite the momentum of urban agriculture, we see few successful projects.
ROOF FOOD, a city agricultural project in Ghent, proves that it is possible.
During this lecture, Sabien of ROOF FOOD talks about the obstacles and opportunities of urban agriculture.
---


Moderator
Stefan Van Rompaey (Chief Editor - RetailDetail)





---
For whom?
FMCG manufacturers (marketing, sales, logistics)

Food retail in headquarters

Food retail franchisees (independent store proprietors)

Managers in food service and catering chains

Consultants and service providers in the broad sense (logistics, marketing, communication, IT,…)

Supermarket owners
---
What's in it for you?
Best practices
Winning strategies
Networking
Experienced professionals on stage
---


Language
Most presentations are in Dutch
Slides in English or Dutch
---


Price
Retailers
€275 (excl. fee & VAT)
Request your discount via the check-out.
Other
Early Bird: €445 (excl. fee & VAT) available until September 24.
Regular: €545 (excl. fee & VAT) available from September 25.
---
Timetable
08h30 – 09h30: Welcome & networking
09h30 – 11h10: Keynotes part 1 w/ Chris Van Hoof (One Planet Research Center & imec), Sabien Windels (ROOF FOOD) & Arnaud Lesne (Carrefour)
11h10 – 11h45: Talks & drinks
11h45 – 12h45: Keynotes part 2 w/ Carl Jacobs (APICBASE) & Seppe Nobels (Graanmarkt 13)
12h45 – 14h00: Lunch & networking
14h00 – 15h40: Keynotes part 3 w/ Priscilla Cornet (Coca-Cola), Ross McCurrach (Local) & Jonathan Hertog (Delhaize)
15h40 – 17h00: Talks & drinks
---
Thanks to our partners

Organiser of RetailDetail Food Congress 2019
RetailDetail, the leading b2b-retailcommunity in the Benelux, keeps retail professionals up-to-date by means of online & offline publications, retail events, inspiring retail hunts and the unique co-creation platform retailhub, where retailers and their suppliers can experience the future of shopping.