Sales Have Ended
Registrations are closed
This event is sold out.
Event Information
Location
UGC Cinema's Mechelen
5 Spuibeekstraat
2800 Mechelen
Belgium
Sales Have Ended
Registrations are closed
This event is sold out.
Description
RetailDetail Day 2019
The New Retail Reality: The how and why of being agile, responsive and sustainable.
In our VUCA* world, there's a new hype every day, but smart retailers manage to adjust in time. They can distinguish true trends from short-term fads. They work hard to be relevant to their consumers and choose the right priorities at the right time. They're agile, they connect with the market and they strive for sustainability.
*Volatile, uncertain, complex & ambiguous

---
Keynotes
Huub Vermeulen - CEO - bol.com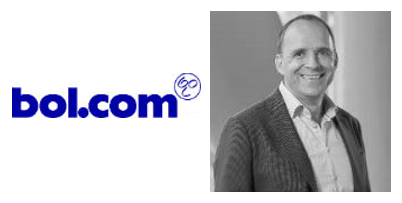 Topic: The power of local partnerships
The e-commerce market is constantly in motion and the rise of platform economy is an important development. What does this mean for (online) retailers? Managing director Huub Vermeulen shares the developments bol.com has gone through in the last couple of years, illuminating the importance of local partnerships.
---
Ann Claes - CBO & Valerie Geluykens - CSR Manager - JBC

Topic: How JBC pioneers in sustainable entrepreneurship
For JBC, sustainable entrepreneurship is not just the latest fad: the company has been moving towards responsible clothing production for twenty years. In other words, JBC has sustainability in its DNA.
Co-owner Ann Claes explains how JBC approaches sustainability as a continuous process on September 19th at RetailDetail Day

Read the full interview here.

---
Sabine Vanderveken - Marketing Director - Lunch Garden Restaurants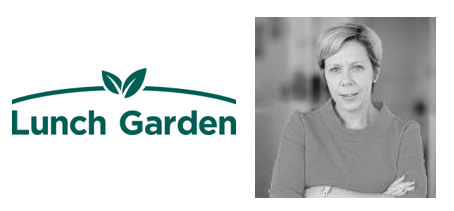 Topic: Lunch Garden shows a new face
Sabine Vanderveken tells us more about Lunch Garden's turnaround story. Ten years ago, the chain was on the brink of bankruptcy but today, its repositioning is in full swing. Sabine further explores the expansion and diversification of the restaurant chain.

Read the full interview here.
---
Filip Willems - Marketing Manager North-West Europe - Q8

Topic: The introduction of Q8 smiles, and how Q8 is preparing for a significant role as a digital mobility player.
In a world of change, Q8 is a company in full transformation. This business transition goes hand in hand with the implementation of a redesigned strategy, the rollout of a digital road map and lots of attention for a 'customer first' approach.

Our ambition is high: to become a mobility player facilitating every trip, regardless of the vehicle or the fuel.
To optimise our services, we want to be as close to our customers as possible, and the launch of Q8 smiles is a first successful step.

Read the full interview here
---


Herman Toch - Co-founder - FLRISH & Author of The Positive Sum Game

Book presentation: The Positive Sum Game
The transition that is currently taking place creates a fertile soil for a cool new game: The Positive Sum Game. It's a game where 'better for me' goes hand in hand with 'better for the world'. I can win and we can win at the same time.
For the first time, The Positive Sum Game shows a new playing field where brands, companies and organisations move and try to find their true place. Herman Toch explains the anatomy of the new Purpose-driven success. You will learn to play the Positive Sum Game for yourself, using seven assets. The book and the keynote are a guide for anyone who wants to combine society-building entrepreneurship with self-interest.
Read the full interview here
---


Cedric Engels - Co-founder, CEO & Sound Director - Sonhouse - Sound production agency

Topic: The power of sound and the development of sound ID's for retail.
Born in 1987, Cedric started his musical career around the turn of the century. Hermanos Inglesos was born. An album followed on PIAS, which led to a signing with Sony Music. Cedric's parents always had been most supportive of his choices, but his father insisted he'd have a back up plan ready. So while working on music, Cedric went to Law school and specialised in Copyright Law.
In 2011 he started his adventure in London with two goals: learning as much as possible at SAE-audio engineering/Middlesex University and inhaling the inspiring power of the Thames' shores. More than ever Cedric realised that he wanted to continue in sound. And he did. Back in Belgium, he founded Roundhouse to focus on 'Sonic Branding' as a true pioneer.
Last year Cedric partnered up to take this story to the next level, a new chapter under a new name: Sonhouse works on the development of sound identities for brands and film in an international context.
Check out Cedric's TEDx-Talk here: https://www.youtube.com/watch?v=Vtfro7tzXDg.
Read the full interview here
---


Alexiane Moor - Data Analytics Sales Expert - Orange Business Services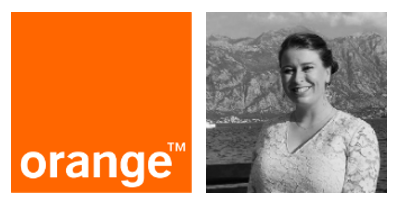 Topic: Driving the retail sector's digital transformation
Digital transformation has considerably increased the use of applications, websites and smart devices. The amount of data produced has skyrocketed and this is just the beginning! Today a second phase of this transformation places data at the heart of it. It is now introducing intelligence into our interfaces. Data is a great tool for companies. Turned into value it plays an active role in business decision making. Until very recently, data coming from the mobile network were an unexploited source of information that could be at hand with no way to use it. This source represents a huge sample of population behaviour in terms of mobility, attendance, profile and origin. Orange caught this opportunity and pioneered the market innovation. Orange has already translated data into opportunities for more than 250 companies in retail, transport, tourism sectors around Europe.
Read the full interview here
---


Ruben Evens - E-commerce Consult - Vaimo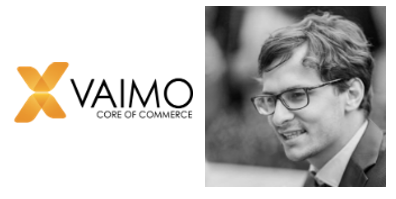 Topic: Omnichannel: heaven or hell?
Customer is king. But customer also appears to be the emperor of all your channels offline and online. Where do you focus as a company? Does the customer really only care about experience or does he have other priorities?
---
Pitches
We give 3 innovative companies the chance to propose their innovative marketing concept for the retail sector.
Pitch 1: Susana Zoghbi - Founder & CEO - Macty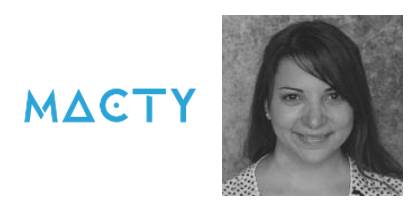 Macty.eu powers the latest in Artificial Intelligence for retailers and fashion brands to create new and fun shopping experiences, boosting profits while unlocking customer delight. Macty's suite of tools, from Visual Search to Complete The Look in Real Time, leverages Computer Vision and Natural Language Processing to help your customers discover your products in innovative ways without leaving your store.
---


Pitch 2: Claire Tobback - Founder - Collectique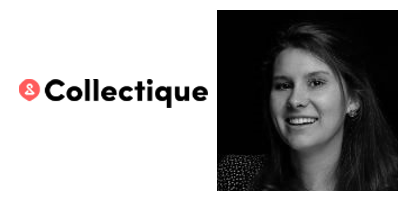 By enabling new partnerships between on- and offline fashion retailers, Collectique creates a win-win for both parties. Customers shop online more conveniently and at the same time find their way to a local merchant, who receives a commission on sales.

With the new Fit & Collect delivery option, online customers can ship their order to a store nearby. There, customers can immediately try on, pick up and easily return their order in-store. They can receive personal advice from the staff and can enjoy the comfort of a store. Collectique is a sustainable and all-in alternative to home delivery. Collectique aims for: - a seamless shopping experience for brands, stores and shoppers, - helping local stores to stay vibrant and nearby, - more grouped shippings of online orders, having a positive effect on CO2-emissions.

---
Pitch 3: Niki de Schryver - Founder - COSH!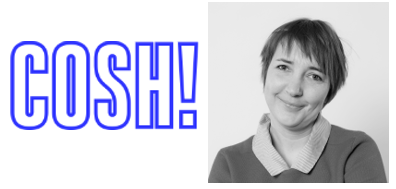 Niki de Schryver, Bachelor of Fashion Technology and Founder of COSH is extremely driven to make a change in one of the most polluting industries in the world.
With 14 years of experience as a supply chain and strategic consultant in luxury fashion and with 7 years of omnichannel e-commerce experience, she has two very powerful foundations to build COSH on.
COSH! is conscious shopping made easy

You want to contribute to a more beautiful world and you want to change your behaviour but don't know where to start. COSH! helps you in your search and guides you to a more sustainable choice within your style and budget.
---
Moderator: Gino Van Ossel - Professor & Retail Expert - Vlerick Business School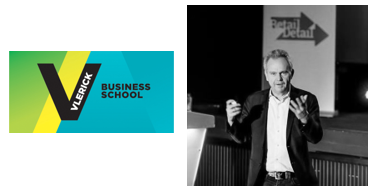 ---


For whom?
Retailers: General management, marketing, trade marketing, sales, operations, product managers, brand managers, ...
Manufacturers: General management, marketing, sales, procurement, product managers, merchandising, ...
Service Providers: Merchandising, in-store communication, advertising agencies, real estate agencies, IT suppliers, market research agencies, store designers, architects, ...
---


What's in it for you?
Best practices
Winning strategies
Networking
Experienced professionals on stage
---


Language
Most presentations are in Dutch
Slides in English or Dutch
---


Price
Retailers
€275 (excl. fee & VAT)
Request your discount via the check-out.
Other
Early Bird: €445 (excl. fee & VAT) available until August 19.
Regular: €545 (excl. fee & VAT) available from August 20.
---
Timetable
08u30 – 09u30: Welcome
09u30 – 11u00: Keynotes part 1 w/ Herman Toch (The Positive Sum Game), Susana Zoghbi (Macty) & Alexiane Moor (Orange)
11u00 – 11u30: Talks & drinks
11u30 – 12u50: Keynotes part 2 w/ Huub Vermeulen (bol.com), Claire Tobback (Collectique) & Cedric Engels (Sonhouse)
12u50 – 14u00: Lunch
14u00 – 15u20: Keynotes part 3 w/ Filip Willems (Q8), Peter Somers (RetailDetail) & Sabine Vanderveken (Lunch Garden)
15u20 – 15u50: Talks & drinks
15u50 – 17u10: Keynotes part 4 w/ Ruben Evens (Vaimo), Niki de Schryver (COSH!) and Ann Claes & Valerie Geluykens (JBC)
17u10 – 18u30: Talks, bites & drinks
---
Thanks to our partners
Main partner

Business partners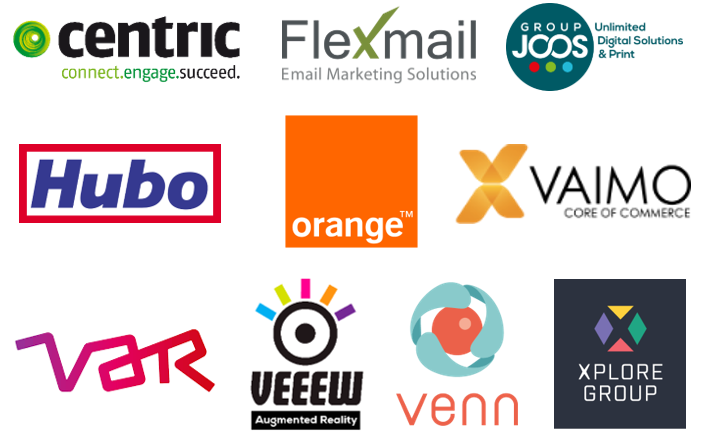 Date and time
Location
UGC Cinema's Mechelen
5 Spuibeekstraat
2800 Mechelen
Belgium
Refund policy