Description
RetailDetail Congress 2019 - Back to Attack
We're in the middle of a revolution in retail and buyer behaviour. Those who want to emerge from the turmoil stronger than they were before will need to learn speed and above all, flexibility. At this congress, leading Belgian retail CEOs give exclusive presentations about their plan of attack. Complacency is not an option: retail is back to attack!
The eighth edition of the RetailDetail Congress takes place on April 25th, 2019 in San Marco Village, Schelle. With three thematic supporting programmes, a superb list of speakers and more than 600 expected participants, the event is guaranteed to provide valuable insights and extensive network opportunities during the walking dinner at the end of the evening.
---


Main Program
Peter Hinssen - Entrepreneur, keynote speaker and author - nexxworks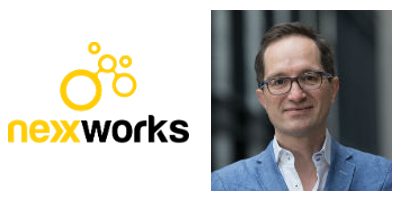 The Day After Tomorrow
A serial entrepreneur, advisor, keynote speaker and author, Peter is one of the most sought-after thought leaders on radical innovation, leadership and the impact of all things digital on society and business. He lectures at various business schools such as London Business School (UK) and MIT in Boston. Peter has founded nexxworks to help organizations become fluid, innovate and thrive in The Day After Tomorrow.
---
Christian Van Thillo - CEO - De Persgroep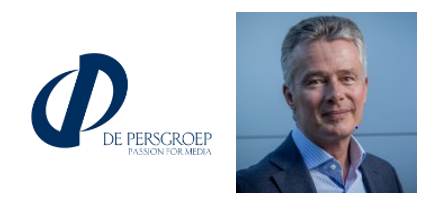 Media & advertising in a digital world
Christian Van Thillo, CEO of De Persgroep, will take us to the media landscape of today and tomorrow. The media was one of the first industries to be hit at the core by digitisation. Media behaviour has radically changed and advertisers everywhere are shifting their budgets to global digital players such as Google and Facebook. Van Thillo will be sharing his views with us on what that means for the future of media and marketing.
---


Elise Vanaudenhove - CEO - Euro Shoe Group NV - Bristol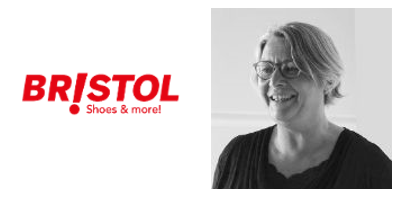 Connection and flexibility as strengths in times of uncertainty.
The retail industry is in heavy turmoil. How will we deal with a world of ever-accelerating changes? A world without certainties? What does it mean for Bristol, a medium-sized family company, market leader in the golden age and now assailed from every corner by competition in a market that's increasingly under pressure? How do we confirm our right to exist? How do we make the difference?
At Bristol, we've got our own take on these issues. We want to earn our place in the market through our authenticity, our know-how and our passion for fashion and people. And it all comes from connection: between the family, the company, the employees and the customers. Starting from our one-page strategy, I'll explain the steps we took and will be taking to train our company and our employees for the future.
---
Gino Van Ossel - Moderator & Retail Expert - Vlerick Business School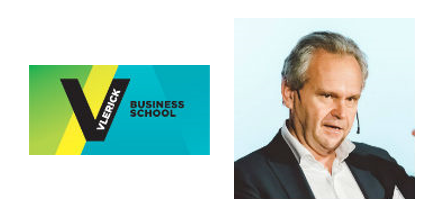 ---
More speakers will be announced soon!


---
Pre-events
Pre-event 'Digital Commerce to the next level' (hosted by Xplore Group)
The digital world has become an essential part of our daily lives.
Everyone has probably ordered clothes online at some point. But that's not all. Soon we'll be able to communicate with a chatbot to get information about films and order tickets.
We also see that other industries, such as building industry, are making the leap to digital.
The key is always to turn challenges into opportunities.
Our message is crystal clear: to embrace your digital challenges and raise them to a higher level with Xplore Group.
---
Keynote: Kevin Van der Straeten - Product Manager E-com Platform - Brantano (FNG)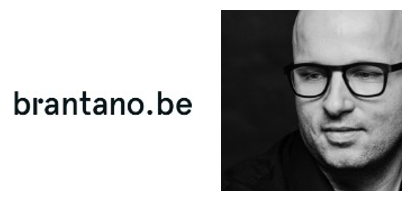 How to stay 'agile' in e-commerce - platform vision FNG
In e-commerce everything goes super-fast, yet many retailers are confronted with slow implementation and innovation processes. In this session FNG E-com product manager Kevin Van der Straeten shares how FNG brands such as Brantano, CKS, F&G, Miss Etam, ... tackle this challenge.

---
Keynote: Michiel Vandendriessche & Sam Hendrickx - Co-founders - Craftworkz (Oswald)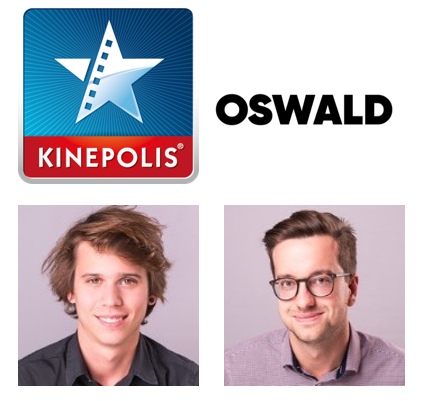 The future of voice: How Kinepolis will enable their customers with a chatbot to get answers on their questions and to buy tickets in Facebook Messenger.
Oswald built a chatbot for Kinepolis that can be added as a new channel for their users, apart from the mobile app and the website, to get information about movies, schedules, genres, directors, actors… This chatbot is deployed on the Facebook Messenger platform and is therefore very accessible for all clients of Kinepolis. With an extensive live demo, we will present the possibilities of this chatbot with text as well as speech input. Furthermore, we will discuss the possibilities for this chatbot in the future.

---
Keynote: Yannick Renier - Head of Innovation - Aertssen Group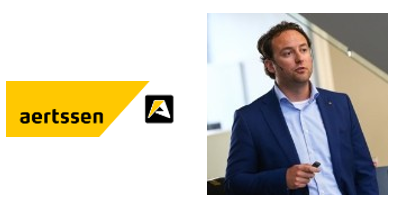 Adjust or disappear? Adjust to grow!

Technology is everywhere. The traditional, conservative construction sector is tilting anno 2019 as one of the last sectors. Aertssen Group was founded 60 years ago by turning a problem into an opportunity. A farmer became an earthmover. Today, the group is active throughout the world in large contracting projects in industry as well as construction. And as a Belgian family business, loyal to its DNA, it takes up its pioneering role as an innovator and investigates the use of digital technology in various fields to be even stronger tomorrow than it is today.

A story about daring to undertake, exploring new ways, dream, but always with two feet on the ground. A story about PEOPLE, POWER and PASSION to build on.

---
Moderator: Olivier De Laet - Digital Strategist - Dallas Antwerp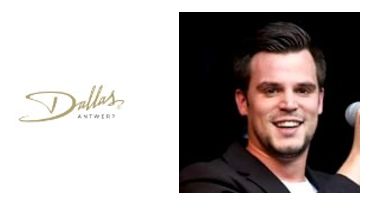 ---
More speakers will be announced soon.
---
Pre-event hosted by RetailDetail
Keynote: Jef Van Herck - Retail Manager - Switch & Yannick De Wael - CEO - Zidis
Retailers who fail to communicate through video today make themselves irrelevant!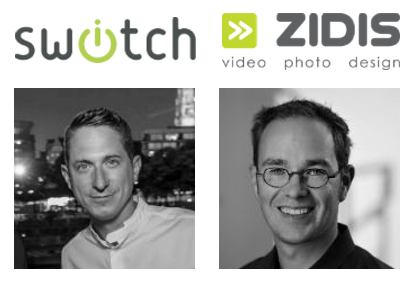 ---
Keynote: Patrick Leysen - VP - Future Lab by bpost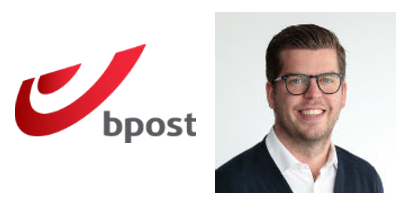 Patrick Leysen is an entrepreneur and innovator who has been recognized as one of Belgium's next generation business leaders. Patrick has had an unusual career trajectory, having studied hospitality management before joining food retailer Delhaize in his early twenties. He became the company's youngest ever store manager at the age of 22. He then jumped into the world of logistics, taking on the role of South-East Asia Manager for Ahlers Group at the age of just 25. At 28 he co-founded e-commerce start-up Parcify, a parcel delivery platform, which was subsequently acquired by bpost. Today Patrick Vice President of bpost's innovation incubator the Future Lab. He is now 31 years old.
---
Keynote: Georgia Barry - eCommerce strategy consultant - Vaimo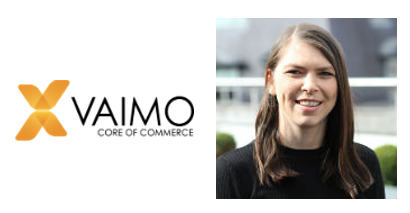 Winning at Customer Experience in an Age of Constant Change
How are we addressing shifting consumer expectations in our day to day strategies? Are we building teams that can cope with shifting demands and remain agile whilst still being focused on the end goal? This talk will focus on strategies and tactics to ensure your teams are keeping close eyes on the right areas to create meaningful experiences and drive retention, loyalty and brand advocacy.
---
Moderator: Peter Somers - CEO - RetailDetail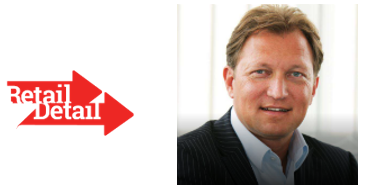 ---
More speakers will be announced soon.
---
Pre-event 'Public cloud – a game-changer for retailers?' (hosted by Sentia)
Surviving and growing in a rapidly changing retail landscape and the related pressure on traditional organisations and technology
Customers today are omnichannel shoppers who research, compare and purchase items across physical and digital channels. Those customers expect experiences that are instant, seamless, connected and personalised. And retailers must maintain this consistent high level of customer experience while managing the unpredictable nature of spikes in demand around seasons, holidays, events, campaigns, and many more.
All of these factors put pressure on traditional businesses and on-premise outdated IT models, which require huge capital investment to enable rapid development, and also provide scalability and resilience.
---
Keynote: Bart De Waele - CEO - Wijs
The machine learning company
Passionate about internet, new technology, communication, transhumanism and entrepreneurship, Bart will be talking about the impact of technology and the future role of artificial intelligence & machine learning and delivers valuable insights how to integrate new technology in your business.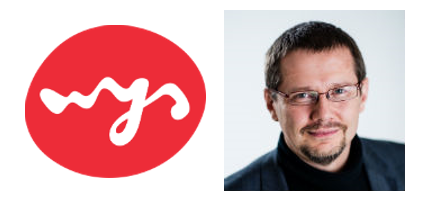 ---
Keynote: Ted van Dongen - CTO - beslist.nl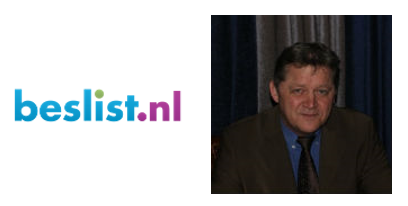 Ted van Dongen, CTO beslist.nl, Being active in "Business Technology", the field where (Information) Technology is used to enable the primairy business processes of organisations, since 1980, As an executive Ted worked with many different companies (e.g. Veronica, TMG, Ziggo, Werkspot.nl, Relatieplanet.nl, "The New Motion", beslist.nl) that needed technology to improve their businesses. As a technical consultant Ted conducted "technical due diligence" on many companies for capital investors.
Change by technology is permanent and should be embedded in organisations so "business development" and "technical excellence" go hand in hand.

---
Keynote: Mirco Wienen - CTO - Sentia Group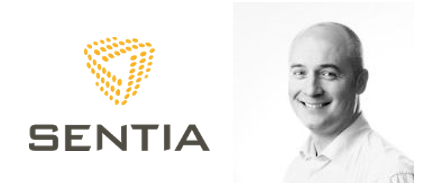 The 5 biggest mistakes to avoid when moving to the cloud
In the last few years, enterprises have embraced IT modernization and migrated to Cloud.
Cloud has become one of the most important drivers for digital transformation as it delivers many viable benefits.
However, many companies are doing it wrong. During our decade-plus of cloud computing, we've worked with many enterprises as they make the transition to the cloud. A few have done this fantastically; some eventually achieve their hoped-for results; but a huge number fail and never accomplish their objectives. In this session, Mirco Wienen will present you the 5 biggest mistakes we experienced on our several journeys to the Cloud.

---
Moderator: Peter Snauwaert - Moderator & Business Development Manager - Sentia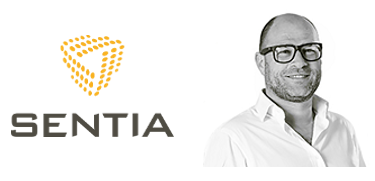 ---

More speakers will be announced soon.


---
Price

Pre-event + Main Program
Early birds: €445 (excl. fee & VAT)
Regular: €545 (excl. fee & VAT)
Main Program
Early birds: €445 (excl. fee & VAT)
Regular: €545 (excl. fee & VAT)
Early Birds available until 01 April 2019.


---
Language
Most presentations are in Dutch
Slides in English or Dutch
---
Thanks to our partners
Main partner



Business partners