Sales Have Ended
Registrations are closed
This event is sold out.
Sales Have Ended
Registrations are closed
This event is sold out.
Description
RetailDetail Congress 2019 - Back to Attack
We're in the middle of a revolution in retail and buyer behaviour. Those who want to emerge from the turmoil stronger than they were before will need to learn speed and above all, flexibility. At this congress, leading Belgian retail CEOs give exclusive presentations about their plan of attack. Complacency is not an option: retail is back to attack!
The eighth edition of the RetailDetail Congress takes place on April 25th, 2019 in San Marco Village, Schelle. With three thematic supporting programmes, a superb list of speakers and more than 600 expected participants, the event is guaranteed to provide valuable insights and extensive network opportunities during the walking dinner at the end of the evening.
---


Main Program
Peter Hinssen - Entrepreneur, keynote speaker and author - nexxworks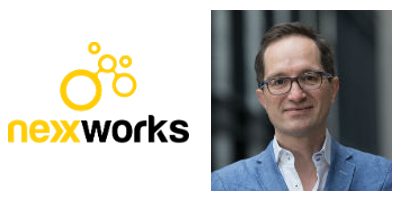 The Day After Tomorrow
A serial entrepreneur, advisor, keynote speaker and author, Peter is one of the most sought-after thought leaders on radical innovation, leadership and the impact of all things digital on society and business. He lectures at various business schools such as London Business School (UK) and MIT in Boston. Peter has founded nexxworks to help organizations become fluid, innovate and thrive in The Day After Tomorrow.
Read the interview here.
---
Christian Van Thillo - CEO - De Persgroep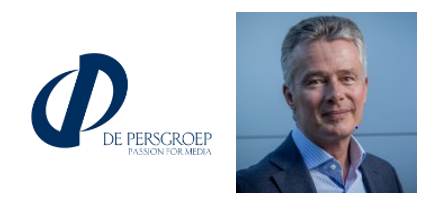 Media & advertising in a digital world
Christian Van Thillo, CEO of De Persgroep, will take us to the media landscape of today and tomorrow. The media was one of the first industries to be hit at the core by digitisation. Media behaviour has radically changed and advertisers everywhere are shifting their budgets to global digital players such as Google and Facebook. Van Thillo will be sharing his views with us on what that means for the future of media and marketing.
Read the interview here.
---


Elise Vanaudenhove - CEO - Euro Shoe Group NV - Bristol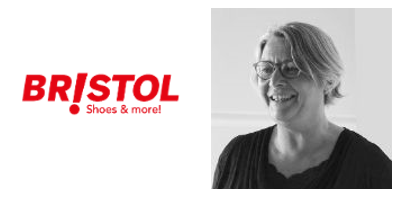 Connection and flexibility as strengths in times of uncertainty.
The retail industry is in heavy turmoil. How will we deal with a world of ever-accelerating changes? A world without certainties? What does it mean for Bristol, a medium-sized family company, market leader in the golden age and now assailed from every corner by competition in a market that's increasingly under pressure? How do we confirm our right to exist? How do we make the difference?
At Bristol, we've got our own take on these issues. We want to earn our place in the market through our authenticity, our know-how and our passion for fashion and people. And it all comes from connection: between the family, the company, the employees and the customers. Starting from our one-page strategy, I'll explain the steps we took and will be taking to train our company and our employees for the future.
Read the interview here.


---


Peter Somers - CEO - RetailDetail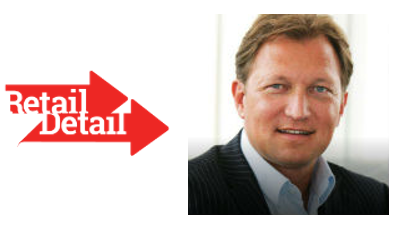 The retail landscape is evolving quickly, and companies that do not adapt, will disappear. Only those who embrace change and innovate, keep their chances of success. As a retailer, how do you prepare for what comes? Which megatrends should you take into account to stimulate, receive and serve the new consumer?
Together we bring the future to life in 'The Future of Shopping', a unique concept in the world. Located in the heart of Antwerp, Belgium's number one shopping city, where the iconic 'Stadsfeestzaal' will soon be transformed intro a delightful retail laboratory.
---
Gino Van Ossel - Moderator & Retail Expert - Vlerick Business School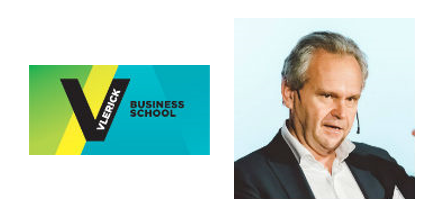 ---


Timetable - Main program
16h00 – 16h45: Welcome & networking

16h45 – 17h00: Seating

17h00 – 18h45: Keynotes part 1 w/ Peter Somers (RetailDetail), Peter Hinssen (nexxworks) & Elise Vanaudenhove (Bristol)

18h45 – 19h15: Talks & drink

19h15 - 19h25: Seating

19h25 – 20h15: Keynotes part 2 w/ Christian Van Thillo (De Persgroep) & Peter Somers (RetailDetail)

20h15 – 23h30: Walking dinner & networking


---


Pre-events
Pre-event 'Digital Commerce to the next level' (hosted by Xplore Group)
The digital world has become an essential part of our daily lives.
Everyone has probably ordered clothes online at some point. But that's not all. Soon we'll be able to communicate with a chatbot to get information about films and order tickets.
We also see that other industries, such as building industry, are making the leap to digital.
The key is always to turn challenges into opportunities.
Our message is crystal clear: to embrace your digital challenges and raise them to a higher level with Xplore Group.
---
Keynote: Kevin Van der Straeten - Product Manager E-com Platform - Brantano (FNG)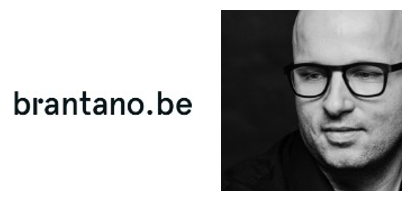 How to stay 'agile' in e-commerce - platform vision FNG
In e-commerce everything goes super-fast, yet many retailers are confronted with slow implementation and innovation processes. In this session FNG E-com product manager Kevin Van der Straeten shares how FNG brands such as Brantano, CKS, F&G, Miss Etam, ... tackle this challenge.

Read the interview here.
---
Keynote: Michiel Vandendriessche & Sam Hendrickx - Co-founders - Craftworkz (Oswald)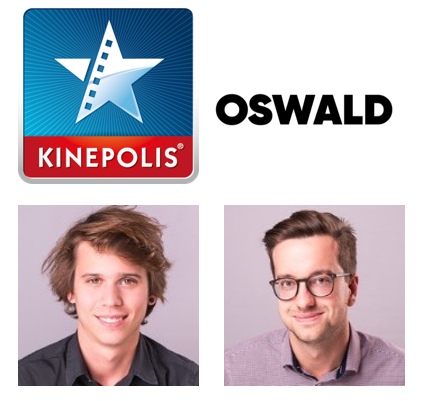 The future of voice: How Kinepolis will enable their customers with a chatbot to get answers on their questions and to buy tickets in Facebook Messenger.
Oswald built a chatbot for Kinepolis that can be added as a new channel for their users, apart from the mobile app and the website, to get information about movies, schedules, genres, directors, actors… This chatbot is deployed on the Facebook Messenger platform and is therefore very accessible for all clients of Kinepolis. With an extensive live demo, we will present the possibilities of this chatbot with text as well as speech input. Furthermore, we will discuss the possibilities for this chatbot in the future.

Read the interview here
---
Keynote: Yannick Renier - Head of Innovation - Aertssen Group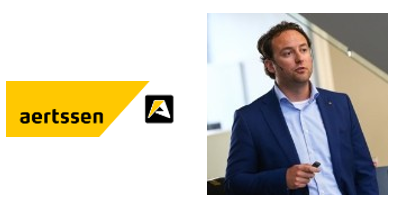 Adjust or disappear? Adjust to grow!

Technology is everywhere. The traditional, conservative construction sector is tilting anno 2019 as one of the last sectors. Aertssen Group was founded 60 years ago by turning a problem into an opportunity. A farmer became an earthmover. Today, the group is active throughout the world in large contracting projects in industry as well as construction. And as a Belgian family business, loyal to its DNA, it takes up its pioneering role as an innovator and investigates the use of digital technology in various fields to be even stronger tomorrow than it is today.

A story about daring to undertake, exploring new ways, dream, but always with two feet on the ground. A story about PEOPLE, POWER and PASSION to build on.

Read the interview here.
---
Keynote: Laure Le Gall - Director of Sales - Mirakl & Ognian Lahchev - Marketplace & B2B Manager - VidaXL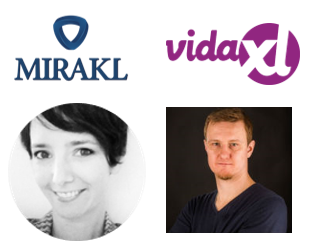 How to leverage your marketplace to drive your growth and international expansion: the example of VidalXL
Since launching their marketplace in 2017, VidaXL hasn't looked back, growing into a dominant retailer thanks to their platform model. Hear from Ognian Lahchev, the Marketplace and B2B Manager at VidaXL, dive into why the decided to launch a marketplace with Mirakl, the strategy behind their decision and what's next to grow this international retailer.
---
Moderator: Dirk Cassiers - Managing Partner - Dallas Antwerp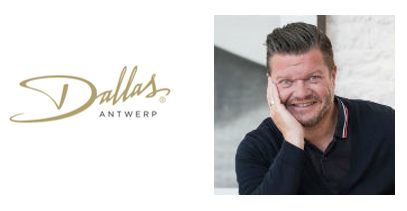 ---
Timetable pre-event 'Digital Commerce to the next level'
12h15 – 13h15: Lunch & networking

13h15 – 13h25: Seating

13h25 – 14h30: Keynotes part 1 w/ Kevin Van der Straeten (Brantano) and Michiel Vandendriessche & Sam Hendrickx (Oswald)

14h30 – 14h50: Talks & drinks

14h50 – 14h55: Seating

14h55 – 16h00: Keynotes part 2 w/ Laure Le Gall (Mirakl ) & Ognian Lahchev (VidaXL) and Yannick Renier (Aertssen Group)
---
Pre-event 'Omnichannel Retail' hosted by RetailDetail
Hand in hand with high-paced evolutions in the field of technology, consumer needs are rapidly changing. Online and offline services are expected to blend in seamlessly, using the best of both worlds. As such, experience is what consumers are looking for above all else.
But what does this actually mean? How can brands and retailers recreate the most memorable experiences for their clients? Ranging from video marketing to sustainable delivery, what services do their customers expect? And which innovative solutions are the right ones for their brand?
From business strategy to choosing the most suitable technologies, tackling the topic of experience is not something to go about lightly: as in every field of retail, plenty of ways to document and research every step are readily available today. Thanks to omnichannel data and technology, there is nothing fuzzy about experience marketing anymore.
---
Keynote: Jef Van Herck - Retail Manager - Switch & Yannick De Wael - CEO - Zidis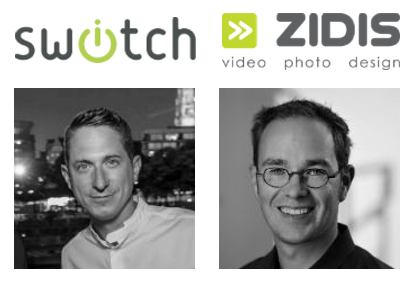 Retailers who fail to communicate through video today make themselves irrelevant!
Video will soon be an indispensable communication tool for any retailer, both for internal and external communication. There are no more excuses: it's easy to get started, as long as you have a well-developed strategy. Apple reseller Switch shows us how it should be done. How can video help you achieve your goals as a retailer? Jef Van Herck from Switch and Yannick De Wael from Zidis will explain it to us at the RetailDetail Congress.
Read the full interview with Yannick De Wael here.
---
Keynote: Patrick Leysen - VP - Future Lab by bpost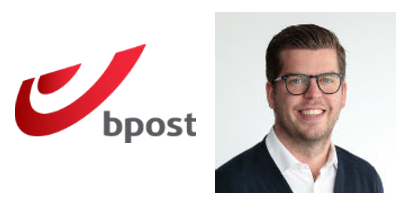 The future of delivery in e-commerce: innovative solutions and cases
The needs of the online shopper are evolving quickly when it comes to delivery. E-tailers need to keep pace with these growing demands and adapt their way of interacting with customers. The future of delivery in e-commerce is challenging but exciting. Futurelab, the innovation department of bpost, investigates customer needs to build solutions for them. Discover several exciting projects which have emerged from the Futurelab and the challenges they have met on their way.
---
Keynote: Nele Bruers - Instore Experience Specialist - DOBIT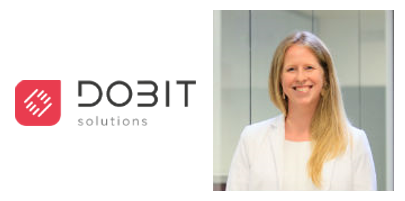 WOW your customers, BOOST your brand.
How do you apply innovative technology to boost customer experience and sales?
The brick-and-mortar store has a new chance to shine. Successful concepts succeed in blending the advantages of online with the emotional, sensory experience of a physical store.
But how do you ensure that technology isn't just a nice thing to have but adds real value?
Using concrete examples such as Decathlon's Essential Gear Wall, the digital wine guide and the smart fitting mirror, Nele Bruers provides inspiration and tips on how technology can provide excellent support to an experience that is relevant to the customer.
---
Keynote: Philippe Verschueren - Managing Director - The Favourites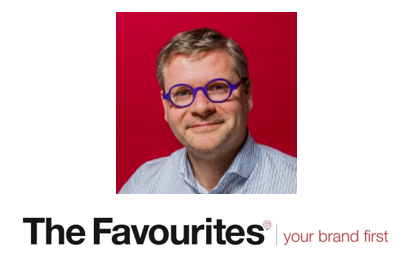 How do you become a favourite brand?
Is it because of your specific products, your identity, prices or social media presence? What gives you the edge over your competitors? Discover the features that make a brand stand out. Our recently conducted market survey reveals which retail brands different target groups prefer.
---
Keynote: Georgia Barry - eCommerce strategy consultant - Vaimo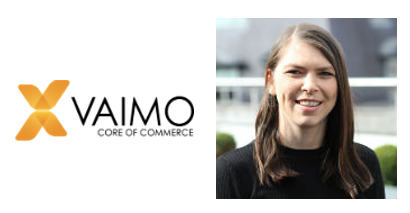 Winning at Customer Experience in an Age of Constant Change
How are we addressing shifting consumer expectations in our day to day strategies? Are we building teams that can cope with shifting demands and remain agile whilst still being focused on the end goal? This talk will focus on strategies and tactics to ensure your teams are keeping close eyes on the right areas to create meaningful experiences and drive retention, loyalty and brand advocacy.
---
Moderator: Stefan Van Rompaey - Editor-in-Chief - RetailDetail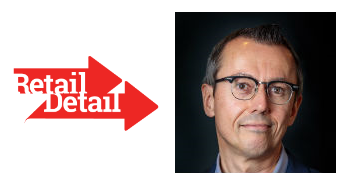 ---
Timetable pre-event 'Omnichannel Retail'
11h30 – 12h30: Lunch & networking

12h30 – 12h40: Seating

12h40 – 14h20: Keynotes part 1 w/ Jef Van Herck (Switch) & Yannick De Wael (Zidis), Philippe Verschueren (The Favourites) & Nele Bruers (DOBIT)

14h20 – 14h45: Talks & drinks

14h45 – 14h50: Seating

14h50 – 16h00: Keynotes part 2 w/ Georgia Barry (Vaimo) & Patrick Leysen (bpost)
---
Pre-event 'Public cloud – a game-changer for retailers?' (hosted by Sentia)
Surviving and growing in a rapidly changing retail landscape and the related pressure on traditional organisations and technology
Customers today are omnichannel shoppers who research, compare and purchase items across physical and digital channels. Those customers expect experiences that are instant, seamless, connected and personalised. And retailers must maintain this consistent high level of customer experience while managing the unpredictable nature of spikes in demand around seasons, holidays, events, campaigns, and many more.
All of these factors put pressure on traditional businesses and on-premise outdated IT models, which require huge capital investment to enable rapid development, and also provide scalability and resilience.
---
Keynote: Bart De Waele - CEO - Wijs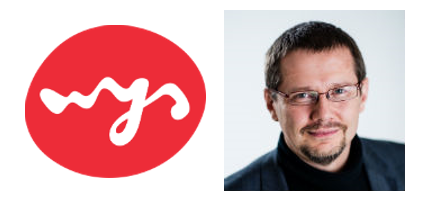 Companies are experiencing increasing pressure to digitise further. Therefore digital transformation is at the heart of the business strategy for most companies. How to approach your customers directly? The knowhow is a musthave for every company. Start e-commerce today. Not so much for sales, but for data. Because without data there is no customer centricity.
Read the full interview with Bart De Waele here.
---
Keynote: Ted van Dongen - CTO - beslist.nl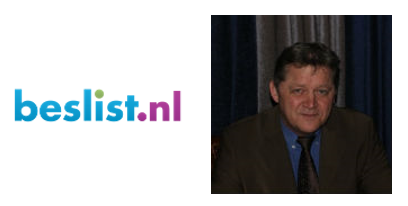 Beslist.nl, a digital marketing company, is in continuous transition. Changing its primairy business model from "advertising" into "transaction"; changing its business processes accordingly; implementing the new "privacy & security"-law requirements; growing in size, growing as an organisation, adjusting on a daily basis. The old "data centre" setup was hardly able to support these dynamics. The private cloud didn't help resolving the arising issues. By use of the public cloud beslist.nl will be able to flexibly move into the desired business directions.
---
Keynote: Mirco Wienen - CTO - Sentia Group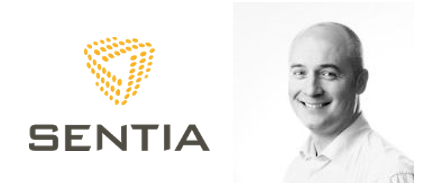 The 5 biggest mistakes to avoid when moving to the cloud
In the last few years, enterprises have embraced IT modernization and migrated to Cloud.
Cloud has become one of the most important drivers for digital transformation as it delivers many viable benefits.
However, many companies are doing it wrong. During our decade-plus of cloud computing, we've worked with many enterprises as they make the transition to the cloud. A few have done this fantastically; some eventually achieve their hoped-for results; but a huge number fail and never accomplish their objectives. In this session, Mirco Wienen will present you the 5 biggest mistakes we experienced on our several journeys to the Cloud.

---
Keynote: Gery Pollet - Managing Director - Sensinxs NV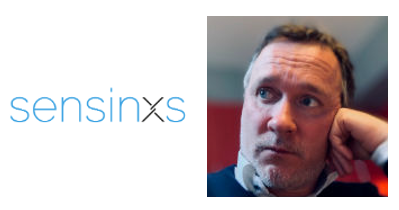 Gery Pollet is a serial entrepreneur and IT innovator. Gery's background is in bringing advanced new ideas and concepts to market, with a special focus on internet and telecom. His latest venture is Sensinxs, a company that builds the bridge between "Digital Healthcare & Retail" and "the Internet of Things". At the RetailDetail Congress, Gery will talk about how the latest Bluetooth technologies will help shape the future of logistics & retail.
---
Keynote: Thierry Ferster - Commercial Sales Manager - Microsoft Retail & FMCG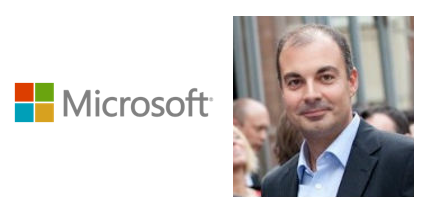 Transforming the Era Of Intelligent Retail
Microsoft solutions enable retail and consumer goods organizations to deliver personal, seamless, and differentiated experiences by empowering people, enabling the best of online and offline, and capturing insights to drive growth. Our offerings are delivered on a common platform that can span both digital and physical environments, so institutions can benefit from seamless connectivity between solutions across all aspects of business.

---
Moderator: Peter Snauwaert - Moderator & Business Development Manager - Sentia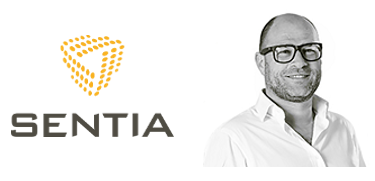 ---
Timetable pre-event 'Public Cloud'
11h30 – 12h30: Lunch & networking

12h30 – 12h40: Seating

12h40 – 14h00: Keynotes part 1 w/ Thierry Ferster (Microsoft) & Ted van Dongen (beslist.be)

14h00 – 14h30: Talks & drinks

14h30 – 14h40: Seating

14h40 – 16h00: Keynotes part 2 w/ Mirco Wienen (Sentia), Bart De Waele (Wijs) & Gery Pollet (Sensinxs)
---


Price
Early birds: €445 (excl. fee & VAT)
Regular: €545 (excl. fee & VAT)


---
Language
Most presentations are in Dutch
Slides in English or Dutch
---
Thanks to our partners
Main partner



Business partners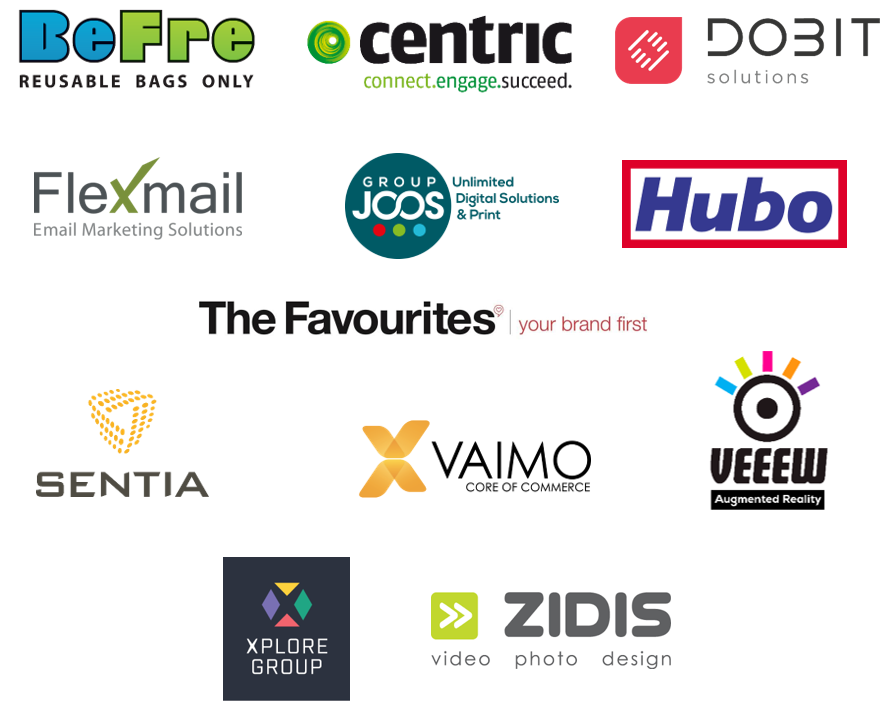 Organiser of RetailDetail Congress 2019
RetailDetail, the leading b2b-retailcommunity in the Benelux, keeps retail professionals up-to-date by means of online & offline publications, retail events, inspiring retail hunts and the unique co-creation platform retailhub, where retailers and their suppliers can experience the future of shopping.