Description
The only real HR trend is connecting as human beings!
The 2018 Retail HR & Talent Day is the first HR event for Retail in the BeNeLux. Designed for retailers, fueled with inspiration and industry best practices on how to address today's and tomorrow's HR challenges in Retail.

We bring together retail innovators & experts to push forward your HR efforts and keep pace with the rapid transformations within the retail sector. We offer the tools that help you leverage the human potential within your company.
What to expect?
A glimpse of what the future may look like

The role of the HR Manager redefined

The value of Talent Management 4.0 connecting human and digital

Data analytics and it's role in getting more human

Roles instead of functions and why it is necessary

Teams as the building blocks of the future

How to make people love their jobs as well as your company

Collaborative leadership as a new way of managing

Talent mobility: a gamechanger in creating happy people and happy performance


For whom?
The Retail HR & Talent Day is for retailers who want to put people first and who are looking for best practices, tools and models to make it happen. We define retail in the broadest sense of the word as every company that offers products or services and has physical (retail)points where employees interact with the consumer.
CEO's / Business Leaders

CHRO's / HR Managers / Talent Managers / Senior HR Professionals

Operational Directors / Business Unit Leaders / Teamleaders


Meet our speakers
Marc Decorte

Founding Partner - Innowings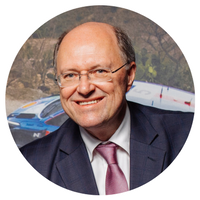 Marc is the Founding Partner of InnoWings, a Board & C-level Digital Business Transformation & Innovative Business Models coaching company. He is also the President & CEO for Shell in Belux since 10+ years. He serves on the board of different organizations like VITO (R&D in cleantech), BECI (Brussels Chamber of Commerce & Industry) and a number of innovative startups.
KEYNOTE: 3000 sandwiches a day
---
Karl Indigne

Marketing Director - Protime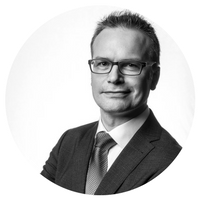 Karl Indigne is CMO @ Protime. He has been working in the HR services business for over 20 years and is convinced that you can't do marketing without a strong support from the colleagues who are in touch with the customer. As such, he focuses more on internal culture than on external communication. That is why the efforts to be a Great Place to Work help to become a better services provider for your customers.
KEYNOTE: The ROI of Company Culture
---
Martine Beyers

Managing Director

- UQ Talents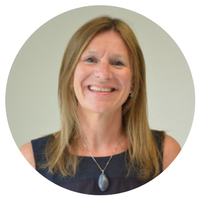 KEYNOTE: Identifying, connecting and mobilising talents
---
Jan Buermans

Owner - act2act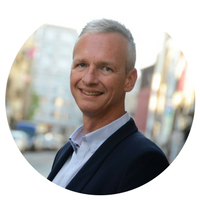 Jan Buermans completed university in 1990 as a Master in Communication Sciences.
During his career as an employee, he worked for 3 companies : ITT Promedia, Belgacom and Versatel Telecom. He started as a Sales Account Manager, performed as a Sales Manager at Belgacom and started up Versatel Telecom as a Sales Director.
In 2003 he decided to explore his expertise and experience in another way and created his own business in training, coaching, keynote speaking and consultancy.
Jan Buermans is an expert in communication, management, leadership, change and sales.
KEYNOTE: T
he added value in your company is the human capital
---
Marjolein Mesman

founding partner - Cube Retail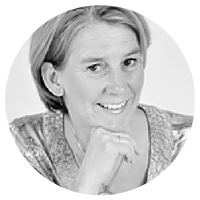 Marjolein Mesman is founding partner, trainer and coach at CUBE retail. The agency supports non food retailers and lifestyle brands with training and organization development.
After her Bachelor in Business Administration in Amsterdam, Marjolein joined Marks & Spencer as a management trainee in the UK, and never left the retail business. She was international retail operations manager for Dockers/Levi's and started her own training agency in 2001.
With a passion for retail & people she combines her retail skills with several training and coaching degrees.
KEYNOTE: Retails biggest challenge towards 2030: people
---
Tom De Wachter

Managing Director - Insilencio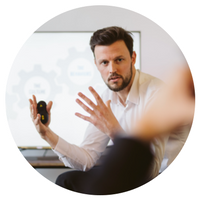 Tom is an expert in employer marketing. As the CEO of Insilencio he helps companies become an employer of choice. He's on a quest to convince CEO's that they should go for the hearts of their employees, before they should dream of customers loving their company. And when they'e up for this 'people first philosophy', he's ready to boost their employer brands.
KEYNOTE: How to turn your company into an employer of choice?
---
Sandra Vandorpe
Strategy Talent & Organization Lead BeLux - Accenture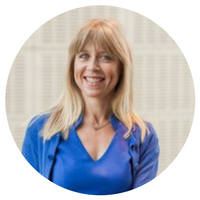 Sandra is in charge of Accenture Talent & Organization Strategy BeLux and has over 15 years of experience in Human Resources Management.
Her main expertise lies in formulating People Strategies, designing organizations to implement these strategies, as well as developing and implementing initiatives that support business and HR strategies. Employee Experience & Employee Engagement, Employer Branding, Culture Shifts/shaping and redesigning HR organizations, as well as helping to develop companies' Workforce of the Future and desiging Digital Workplaces are her main focuses.
Sandra graduated as a commercial engineer at the Vrije Universiteit Brussels (VUB) and started her career as a financial auditor at Arthur Andersen.
She also worked at Deloitte, Belgacom (now Proximus) and Belgocontrol.
KEYNOTE:
The (digital) workforce of the future
---
Filip De Cuyper
Director HR & Customer Delight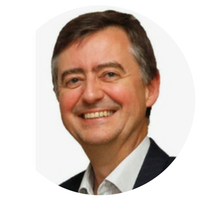 In his 25 years' career, Filip has helped commercial networks grow, transform and excel. How? By aligning and enforcing the golden triangle :
People motivation, capability, focus and meaning
Customer centricity, innovation, effectivity and international development
Double-digit returns

To name a few of his experiences :
Transform cash & carry into customer centricity and innovative customer solutions as Director HR and Customer Delight with Media Markt-Saturn Belux/Group
Reorganize and build people capabilities, world class customer service and optimized business processes as Director Business Transformation and HR with The Phone House Benelux
Restructure and build a contemporary, dynamic and supportive network as General Manager Retail at Godiva EMEA
Co-managing several DCF increasing projects (diversification, differentiation, internationalization, partnering) and professionalizing the pioneering franchise system as Secretary General of Quick Restaurants Group
Consultancy and management for about 15 multi-unit companies operating services, restaurants, retail, apparel, FMCG
Co-owner and co-founder of 2 companies operating chocolate bars and Asian lifestyle stores
Be the change you want to see as attorney, assistant professor and judge specialized in business law
KEYNOTE:
People as strategic differentiator in the transition from box moving towards customer centricity
---
Reggy-Charles Degen
Head of leadership Module EMM Solvay (ULB) - Partner Youmancapital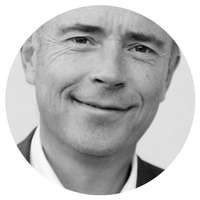 KEYNOTE: Collaborative Leadership down to the shop floor
---
Ilse De Vis

Your host for the day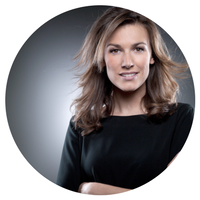 Ilse De Vis is an experienced multilingual presenter. She started her career as the first digital announcer of Belgacom TV presenting & producing the programme Zoom.
In 2011 she started at the business TV channel Kanaal Z presenting two shows: "Z-ondernemen" and "Immo op Z". Today she presents 'Z-Mastercooks'.
In addition, she has gained a lot of experience in presenting events. Companies such as Sony, Vlerick Business School, Unizo, Q8, Roularta, KPMG, Havenbedrijf, DKV, etc., have all entrusted her with multilingual presentations (NL, FR, ENG).
She has addressed CEO's, government leaders and even members of the Royal family. She also demonstrated great skill in moderating panels and interviews.
---
Partners