Description
Op 19.09.2018 zetten we in Brussels Beer Project Brussels creatief talent in de kijker tijdens een nieuwe OpenVRT #Talks!
Frederike Migom is regisseur, schrijfster en actrice. Na een opleiding en werk als actrice in New York, verhuisde ze naar Parijs om film te sturen. In 2011 waaide Frederike aan in Brussel. Ze werkte drie jaar als producer voor CAVIAR Films, waarna ze haar eerste kortfilm, Malakim, maakte. Enkele kortfilms later filmde ze ook een documentaire, Si-G, over een jonge rapper in Brussel. Afgelopen zomer spendeerde ze op de regisseursstoel tijdens de opnames van haar eerste langspeelfilm Binti. Oh ja. En tussen als die projecten door regisseerde ze ook nog even een videoclip voor Zwangere Guy.
Amira Daoudi's werk ken je. Al weet je het zelf misschien niet. Kijk even naar dit plaatje.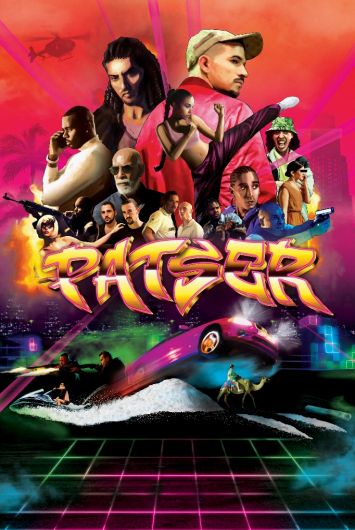 Amira Daoudi's agenda ontplofte nadat ze in 2010 de film poster voor Rundskop ontwierp. Ondertussen leidt ze Studio Daoudi in Brussel. Je zou haar de 'Godmother' van de Vlaamse film poster kunnen noemen. Ze ontwierp er de afgelopen 8 jaar zo'n 130. Haar werk was te zien tijdens een eerste solo exhibitie 'From Film To Poster', ze ontwierp de huisstijl voor KVS, zetelde afgelopen jaar nog in de jury voor de Vlaamse competitie van het Short Filmfestival Leuven en ontwierp de filmposter van 'Patser'.
Deze zomer werd de VRT overspoeld door jong geweld van VRT NXT. Enkele jongeren komen vertellen wat zij de afgelopen twee maanden hebben uitgespookt en of ze de VRT nu ook effectief hebben overgenomen.
Binnenkort maken we onze vierde en laatste spreker bekend.
Reserveer nu je ticket voor OpenVRT #Talks op 19.09.2018 in Brussels Beer Project.
Organizer of OpenVRT #talks Brussel