Informations sur l'événement
Adresse
Rue Fritz Toussaint 8
8 Rue Fritz Toussaint
1050 Ixelles
Belgium
Description de l'événement
A new hub dedicated to the SDG's and more specifically Tech4Good is now reinforcing the Belgian entrepreneurial ecosystem. Join us now!
À propos de cet événement
In a nutshell:
The 17 Sustainable Development Goals identified by the United Nations help corporate organizations, innovative startups, public players and engaged citizens to contribute to the societal transition.
To gather this new entrepreneurial community and support them in their innovation journey, a few residents of SeeU, a village of change-makers, have decided to join forces and launch the first hub dedicated to sustainable tech!
Through an iterative and incremental approach, the founding partners will co-create the value proposition of this new ecosystem with its community. They will thus host and facilitate monthly events opened to every change-maker.
As a first kick-off, three organizations welcome you in their innovative space for a creative workshop and an after-work drink.
Agenda:
- 3.30 pm: Welcome and introduction
- 4.00 pm: Workshop (limited to 30 participants): 4 change-makers will pitch their challenges and you will be invited to join one of them and brainstorm to help them identify potential solutions.
- 6.00 pm: After-work drink (limited to 60 participants) : we invite you to join us for a beer, meet the founding partners and connect with the whole community.
- 7.00 pm: Moving to the Apero @ SeeU guinguette...
Before and After:
All along the day, other activities organized by residents of SeeU will be accessible for you if you want to enjoy more time with us, discover the village and better understand how our neighbours contribute to the societal transition. Among the other activities, a Bio food market, a movie projection and an exclusive conference will be hosted in SeeU too!
Who are we?
IMPACT VALLEY is a sustainable innovation agency who designs and facilitates collective intelligence programs to enable entrepreneurs and intrapreneurs build solutions that have a positive impact on the society (website: https://www.impact-valley.com).
UBIZ is a startup accelerator currently based in Brussels. It offers a fundraising and business development programs tailored to early-stage tech startups. Ubiz.io is active in Europe and Africa. Have a look to their dedicated "Sustainable Tech" track (website: https://www.ubiz.io).
ENJEUX TV is a unique digital and TV channel that helps societal innovators to increase their visibility by offering media infrastructure and on-demand expertise (website: https://www.enjeux.tv).
Who are you?
As a citizen willing to contribute to the societal transition, an innovative change-maker / start-up, a non-profit organization or a change-leading company, you are willing to connect with your peers and leverage available services to accelerate your entrepreneurship journey.
Don't miss the opportunity to join a change-makers movement!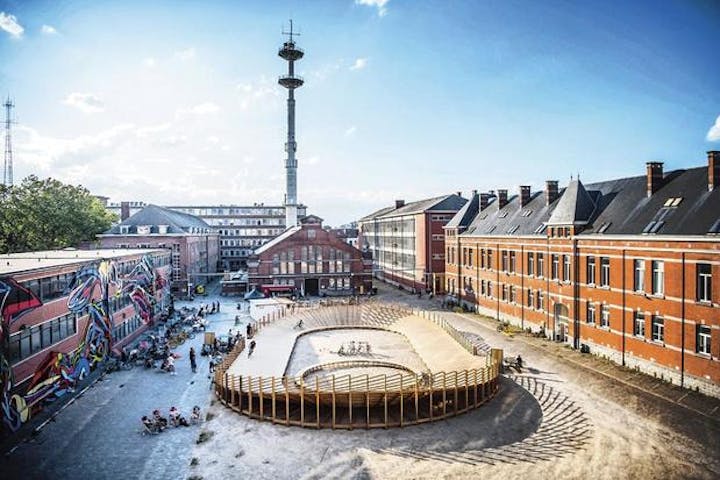 Date et heure
Adresse
Rue Fritz Toussaint 8
8 Rue Fritz Toussaint
1050 Ixelles
Belgium