Sales Have Ended
Registrations are closed
Thank you for your registration. Looking forward to see you in my live show! May the Sales be with you Michael Humblet michael@chaomatic.com
Sales Have Ended
Registrations are closed
Thank you for your registration. Looking forward to see you in my live show! May the Sales be with you Michael Humblet michael@chaomatic.com
Michael Humblet presents his new book: Nobody Knows You. A live online book launch with guests and a proper live show.
About this event
Welcome to the Book launch of Nobody Knows You
Michael Humblet, will be your host during this energetic 45 minutes Live book launch. How to turn your Expertise into Market Leadership is the main question he will answer.
The biggest hurdle between you and your plans for growth is this: nobody knows you. This is true if you're a freelancer, an employee, an executive, even a company founder. You may be going all out with your company brand, but you've neglected to hone your own. But the first thing your business needs to grow, is you.
If you feel like there is way more potential than you are currently leveraging, this book is for you. It is for those wanting to scale their business. For those sitting on a great idea with nowhere to go next. For those experts looking for ways to share the knowledge. For those corporate execs who need to find the next competitive edge. And for those who simply want to find another career path.
It is time your prospects, future customers, investors or employer got to know you. Fix this basic flaw of remaining under the radar. With the insights in this book, you'll set out your strategy and create content. Not just any content, but content that matters. Content that makes you tick and brings you the right contacts. Build your thought leadership and leverage it as a mechanism to scale your business—starting with yourself.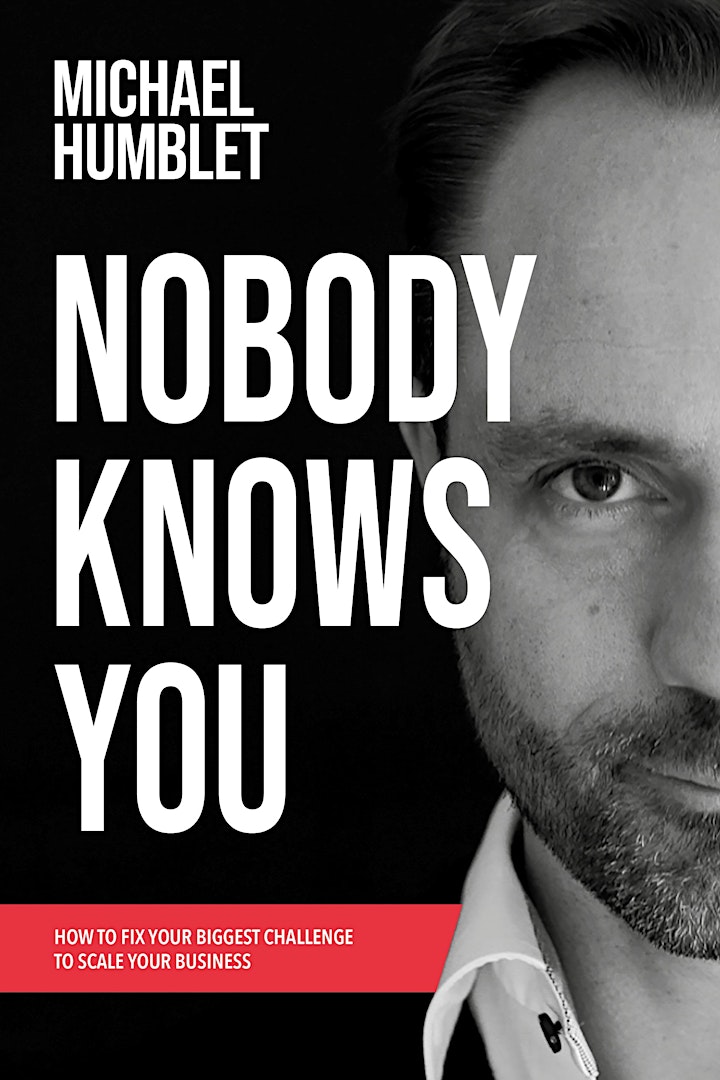 Agenda
Introduction
Trailer to the sequel to 'the truth behind sales'
Guest speakers including leading ceo's & founders
deep dive into the future of personal branding, new sales techniques, how to scale yourself and gear up your teams for production
Frameworks to help you to turn your thought leadership into leads
The secrets to the secrets behind difficult long sentences that thought leaders make to be regarded as experts in their field
Scenes some attendees might find offensive
Moderate swearing
Location:
Full Online Hollywood Shizzle
About the Author
Michael Humblet is obsessed with designing, building, training and scaling sales machines and founder of  Chaomatic, School of Sales and The House of Spark, focused on accelerating revenue growth. Michael Humblet is the host of The Sales Acceleration Show, a sales and marketing focussed Q&A show on how to accelerate your business.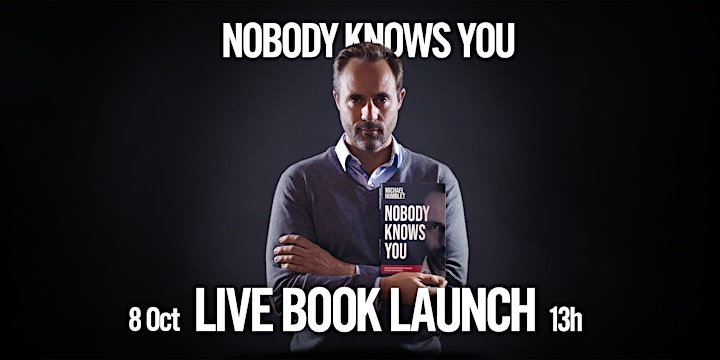 Organiser of Nobody Knows You - Book Launch by Michael Humblet