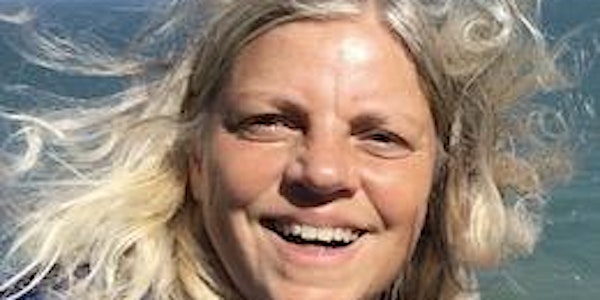 Natuurwijsheid & Sjamanisme in Coaching
When and where
Location
Living Lei Lei 15 3000 Leuven Belgium
Description
NATUURWIJSHEID & SJAMANISME IN COACHING
De 4 windrichtingen zijn, net als de zwaartekracht, een inherent deel van het leven op aarde. Ons gevoel van tijd en verandering wordt beïnvloed door de cyclische beweging van de zon en door de veranderingen in de natuur doorheen de seizoenen. In het sjamanisme worden de "4 windrichtingen" vaak het "medicijnwiel" genoemd; het medicijnwiel is de blauwdruk voor alle transformatieprocessen, zowel op het individuele als het collectieve niveau.
Zo gaat de zon onder in het Westen, vallen in de herfst de bladeren, is er in elke cyclus van leren en groei een moment van reflectie, naar binnen keren, loslaten en in een mensenleven een moment van sterven.
Bij het coachen vanuit natuurwijsheid & shamanisme is het medicijnwiel een krachtig instrument voor transformatie en healing. Het kan ingezet worden In combinatie met ritueel, opstellingen, meditatie, trancereizen, talking circles … in persoonlijke en team-processen.
In dit Coachcafé neemt Chris je eerst en vooral mee in de ervaring van een natuurritueel en een trancereis en geeft nadien duiding over de kracht en relevantie van natuurwijsheid in het begeleiden van persoonlijke en collectieve transformatie. Sjamanisme is bij uitstek praktijkgericht; doorheen ervaring, zintuiglijke gewaarwording, rituelen, verbinding met de natuur, … leren we lessen en wordt de balans hersteld met het grotere geheel.
Zoals Arnold Mindell zegt in Earth-based Psychology:
"Earth wisdom is deep and obvious. If you relate to the earth - if you sense its compass - you cannot be lost for long".
Praktisch:
Deze avond vindt plaats in LivingLei 15, centrum Leuven. Parkeren kan best op het Sint-Jacobsplein, vandaaruit is het 500 meter stappen, reken op plusminus 7 minuten (zie kaart). Leuven station ligt op 1.6 kilometer of 20 minuten stappen, best een bus nemen naar de Grote Markt, vandaaruit ben je er op enkele minuten.
18-18u45 Welkom met soep & broodje
18u45-21u15 Workshop (zowel binnen in de grote zaal als buiten in de tuin)
21u15-22u Napraten & Netwerking
De spreker:
Chris Hoerée is klinisch psycholoog, systemisch coach, organisatie & leadership coach en hedendaags shamane.
Ze begeleidt organisaties, teams en individuen doorheen transformatieprocessen.

In haar werk als organisatiecoach ligt de focus op het begeleiden van cultuurverandering (van ego naar eco-leadership Medium: eco-leadership) en visieontwikkeling.
Ook begeleidt Chris individuen op hun pad van groei en healing door middel van persoonlijke coaching en nature retreats (hedendaagse vision quests).

Chris is oprichtster van EarthWays (www.earthways.eu), lid van het netwerk Corporate Rituals (www.corporaterituals.be) en curator van de 1e Shamanic & Nature Track in de Integral European Conference 2020. (www.integraleuropeanconference.com)

Ze schreef over onze relatie met de natuur: "IT'S IN OUR NATURE"
https://medium.com/@chris_hoeree/its-in-our-nature-39ac37cd6c1b?source=friends_link&sk=9da9a73598ce45b4fffea7f331f07e6f