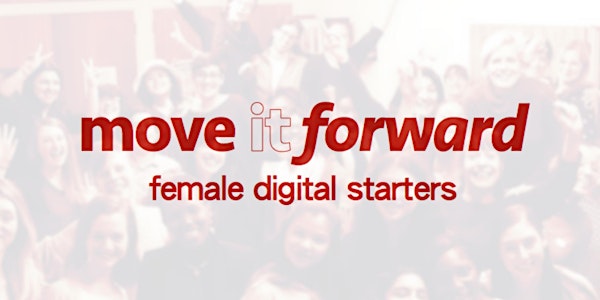 Move It Forward Brussels for Women's Health & Big Data
By inQube - female digital accelerator
Date and time
January 24, 2018 · 8am - January 25, 2018 · 9pm CET
Location
Area 42 Rue des Palais 46 1030 Belgium
Refund Policy
Contact the organizer to request a refund.
Description
This initiative of the Digital Brusselles
female digital accelerator is supported by top technology companies, non-profit organisations, and youth and women's networks and communities. Its objective is to give teen and adult women* the skills to become digital entrepreneurs and leaders, and to support them in driving positive change in their communities.
*anyone who identifies as a woman
Participants: If you are a teen or adult woman* interested in building your tech and entrepreneurship skills

to improve Women's health with technology, including big data

, please sign up for this FREE event!

Childcare: We proudly work with Bsit to provide childcare for participants with children up to ten years of age, on an as-needed basis. If you wish to take advantage of this service, please contact us.

Languages: Workshops and inspirational talks will be given in the language of choice of the speaker with interpretation in other languages, as needed. If you would like to support this event as an interpretor, kindly join the event as "Volunteer/Event Partner" or contact us.
Laptops: Participants will need a laptop to be able to fully benefit from this event. If you do not have access to a laptop please let us know to reserve one for you. We have a limited number available and are grateful for participants who can bring extra/s to share with others. Please let us know if you can support the event in this way.
Supporters: Please see a list of our Move It Forward partners and sponsors below, and kindly contact us if you would like more information on how to support this event, or join us as a "Volunteer/Event Partner". Opportunities exist for Move It Forward volunteers, interpreters, coaches, jury members, content and media partners, prize contributors and sponsors.
If there is any other way we can facilitate your participation in this event, please do not hesitate to let us know!

*anyone who identifies as a woman

Draft Programme:
Day One - 24 January (Wednesday):
8:00-8:30 - Registration & Coffee

8:30-10:00 - Opening Plenary
Welcome & Keynote Presentations:
10.00-10.30 Coffee break

10:30-13:00 - Workshop 1: Women and Big (Health) Data with Kantify & DLI
13:00-14:00 - Lunch Break

14:00-15:30 - Workshop 2: Smartphone App Developrment for Android with MIT App Inventor
15:30-18:30 - Brainstorming, Project Ideation & Selection, Team Grouping & Project Work

18:30-19:30 - Dinner

19:30-22:00 - Project Work

Day Two - 25 January (Thursday):
8:00-8:30 - Coffee & Danishes

8:30-10:00 - Workshop 3: Build & Launch Your Wordpress Website in the Cloud with Amazon Web Services
10.00-10.30 - Coffee break

10:30-13:00 - Workshop 3 Continued

13:00-14:00 - Lunch Break
14:00-17:00 - Project Work
17:00-18:30 - Closing Plenary: Project Presentations & Judging
Awards: Prizes will be handed out for the top three projects presented on Sunday afternoon:
Overall Best: 6-month inQubation at DLI; 10 Hours one-to-one inQube Startup Coaching; Golden Ticket Pitch Day from Startit @KBC
Most Impact: 4-month inQubation at DLI; 8 Hours one-to-one inQube Startup Coaching;

Golden Ticket Pitch Day from Startit @KBC

Most Innovative: 4-month inQubation at DLI; 8 Hours one-to-one inQube Startup Coaching;

Golden Ticket Pitch Day from Startit @KBC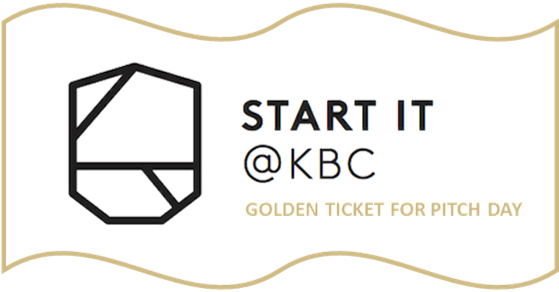 Cheryl Miller - Founding Director at Digital Leadership Institute

Irina Baraliuc - Cultural Programme Coordinator at Privacy Salon

Laura Lumingu - Community Manager Start it at KBC
Valentina Pavel,

ApTI - Association for Technology and Internet
Speakers:
Malavika Jayaram

: A practicing lawyer specializing in technology law, Malavika works broadly in the areas of privacy, identity, free expression and internet policy in India. A Fellow at the Centre for Internet and Society in Bangalore, India, she follows legislative and policy developments in the privacy and internet governance domains. For the last few years, she has been looking at the evolution of big data and e-governance projects in India – particularly the world's largest biometric ID project – and their implications for identity, freedom, choice and informational self-determination. She was one of 10 Indian lawyers selected for The International Who's Who of Internet e-Commerce & Data Protection Lawyers directory for 2012 and 2013.
Lydia Makaroff
is the Director of the European Cancer Patient Coalition. She has over ten years' international experience in non-communicable disease research and policy development in academia, the pharmaceutical industry, and the non-profit sector. She conducted medical research during her PhD at the Australian National University and as a senior post-doctoral fellow at the University of Washington. After working in Global Market Access at a pharmaceutical company, she joined the International Diabetes Federation as their Epidemiology and Public Health Manager. She has experience quantifying the impact of non-communicable diseases, monitoring national governments' commitments to health, providing tools to Member Organisations, writing policy papers, and working with the European Institutions to advocate for change. Lydia holds a PhD in immunology and a Masters' degree in Public Health, and is also a Board member of Pancreatic Cancer Europe and an Associate Researcher at the Translational Immunology laboratory at the University of Leuven. She is an Australian-Belgian dual national who speaks English and has a good knowledge of French.
Ms. Ségolène Martin

is the Managing Partner of Kantify, a Belgian start-up enabling companies to generate value from their data thanks to Artificial Intelligence. Kantify
is working with reknowned AI researchers to develop their technologies to enable B2C and B2B companies to convert their business challenges and objectives into success stories and revenue.
Coaches:

Move It Forward female digital starters events are supported by a worldclass team of coaches who generously give their time and expertise to help participants deliver awesome projects and enterprises. Please contact us if you would like to support our event as a coach.
Catie Young

is a business person, a writer, artist and mother of three. Since 2014 she has been successfully running her own consultancy service helping business and not-for-profits in the healthcare sector communicate strategically. A trained journalist, writing is her passion and creating great content that reflects business and policy goals is her client focus. She has worked in the business world for nearly 25 years in international settings and speaks 4 languages. She was born in Canada, grew up in the US and Australia and spent her adult life in Austria. She moved to Belgium with the birth of her daughter in 2001 and lives in St Josse ten Noode where she thrives on the multicultural fabric of Brussels life with her other 3 boys (one being her husband!).
Juan Manuel Sarasua is a science communication expert with 15 years of experience helping scientists to communicate their research to lay and specialized audiences. He has worked with research institutions, consultancy firms, private companies, NGO's, media outlets and several EU-funded communication projects. He currently helps scientists creating, writing and developing communication strategies for their gran applications.
Lan Tran Thu Wanderlust has led her paths off the beaten tracks in Asia & Europe and made her hobby as a career both in Vietnam & Belgium! Thanks to her mentors & the open university in Vietnam, she took the B2B marketing executive as the first official position at the largest Vietnamese state owned tour operator dated back to the early 90's then further as their associate in Belgium; director of sales in Europe for the start-up tour operator Viet Venture in HCM city and the Imperial hotel (5*) in Hue, representative in the Benelux for Asian Trails (a Destination Management Company with an excellent network of 7 countries in South East Asia) and during the last 6 years as her own boss, she designed most of unforgettable journeys here in Belgium & to South East Asia for her most exclusive clients. Now she's at ease heading for the new challenge in the tech industry.
Alex Tarchini

is social inclusion expert from Bulgaria. She holds MBA degree from KU Leuven and has over 7 years of experience with the EU institutions working on social inclusion. Alex is passionate about active inclusion, and focuses on citizens' participation though active community engagement. In the last few years she has done that through organizing charity runs and fundraising for helping children's education in marginalized communities. Digitization is her latest passion and since last year she has been CyPro and DigitalBruxelles programme associate with DLI. Alex lives in Brussels, she is happily married to Rocco Tarchini and has an adorable gold fish called Emo.
Maria Baltag

is a Moldovan/Romanian student doing a master in Economics at Université Catolique de Louvain. She finished accounting in Moldova and worked in statistics and invoicing team. Maria is interested in learning new skills and abilities and improve her community.
Guillaume Hachez

is p

assionate about startups in Belgium and mobile app development. He founded his first company at the age of 22 and created the fastest growing app in Belgium with over 100K monthly active users in its first two months. He is committed to making entrepreneurship and software development more accessible and more attractive to our youth, to women and to everyone else.
---
Share Your Super Power with the inQube Community!
inQube is about knowledge-sharing among women -- some new to the career marketplace, and some more experienced but looking to try new things, e.g. starting their own digitally-driven commercial or social enterprise. Do you have a secret super power (big or small!) -- building resumes, time management, bookkeeping tips & tricks, online marketing, etc. -- that you would like to share with a group of kind and curious women who could really benefit from what you know, and that you can share in an open, relaxed and non-judging setting? Then please get in touch with us! Your contribution to the inQube community can pay you back in free attendance at workshops and events run by inQube and other community members, so anything you contribute -- in English, Dutch, French or whatever language with which you're most comfortable -- will definitely come back to you.
Volunteering, Donations & Sponsorship:
If you or your organisation is interested in partnering, volunteering, sponsoring girls and women to participate in DLI activities, or would like to support DLI and its mission in other ways, please contact the organiser.

About the organizer
inQube, an initiative of the Brussels- and Los Angeles-based Digital Leadership Institute, is a dynamic global community of entrepreneurs, mentors, experts and investors sharing know-­how and resources in order to build and deploy successful women-­led, digital enterprises around the world.