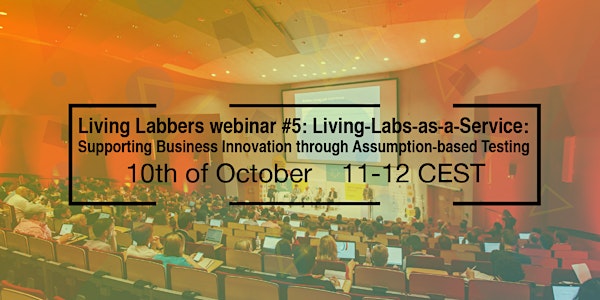 Living Labbers webinar #5: Living-Labs-as-a-Service: Supporting Business In...
Description
The Living Labbers webinar series of the European Network of Living Labs showcases the variety of Living Labs across the globe. Realized in collaboration with iSCAPE and UNaLab projects, the webinars are structured around the Urban Living Lab framework: providing insight to various aspects of Living Lab's contexts, innovations, governance & financing models, and even some personal view to their way of working and the people involved.
Next up in the series we present to you imec Living Lab presented by Dimitri Schuurman.
imec.livinglabs (previously iminds iLab.o ) is a test and experimentation platform in Flanders, Belgium, that performs Living Lab research for achieving business and policy goals based on real-life testing and stakeholder co-creation and co-design. It offers innovators a test user panel of over 16,000 'mee-makers', a dedicated Living Lab back office platform, business model expertise and application prototyping experts.
In this webinar, Dimitri talks about Living Labs as a service, sharing his insights on how to support business innovation through assumption-based testing