Cet événement est terminé.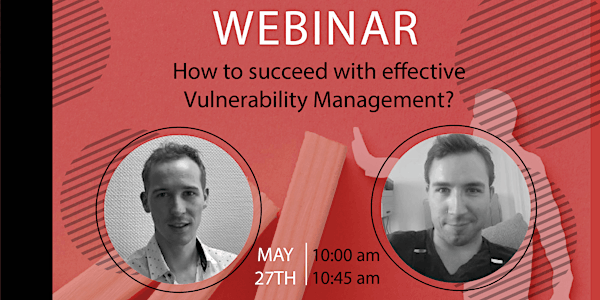 How to succeed with effective Vulnerability Management?
How to succeed with effective Vulnerability Management?
À propos de cet évènement
Qualys & Excellium Services: Synergy
#AboveVulnerabilties
Having a strategy in place to prevent a vulnerability from being exploited is imperative for the health and sustainability of your company. But the effectiveness and relevance of the strategy depend on different factors such as:
Your company's environment,
Your company's size and sector,
...
Meet us this 27th of May for a 45-min webinar starting at 10:00 am to discuss how to succeed with effective Vulnerability Management (VM).
On the menu?
Identify the risks of your organization,
Define a VM in line with your organization's risks,
Organize a VM,
Run & Continuous improvement of VM,
How Qualys and Excellium can help you to succeed with your VM,
Q&A.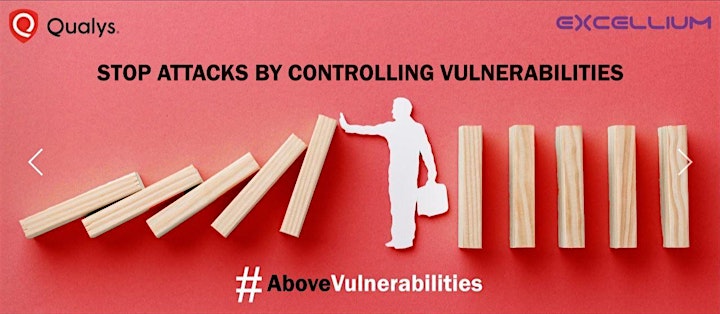 The speakers:
Valéry LAMBLE: Cybersecurity enthusiast, my strengths are polyvalence and curiosity. From Network, Telecom, Mathematic and Developer scholarship, I have joined my technical hard skills to my soft skill to support organizations for improving their cybersecurity posture from the Excellium Presales team.
Frederic TROCHEL: Account manager at Qualys. In charge of the technical/Commercial follow up for existing customers, Frederic helps organizations increase their cybersecurity posture and resilience.
Event exclusively reserved for partners and end-users. The organization reserves the right to validate the registration. By registering you agree to receive newsletters from Excellium Services.