About this Event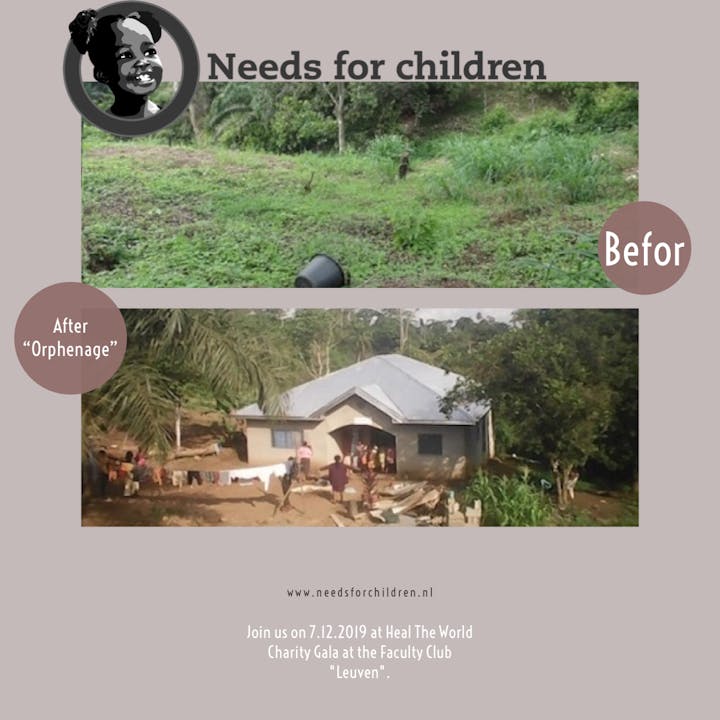 Heal The World Charity Gala:
Dit gala wil bijkomende steun bieden aan bestaande projecten die zich inzetten voor een betere samenleving, niet alleen in ons eigen geboorteland maar overal ter wereld. En dit met een waardigheid die wij allemaal verdienen. We hebben voor deze 1ste editie in Vlaanderen, gekozen voor de volgende organisatie:

De Stichting is in oktober 2011 opgestart door Kim van Elderen, geboren te best in maart 1988.
In 2009 liep ze 5 maanden stage in de Ejed Medical Foundation in Kumba, Kameroen, als verpleegkundige.
Onder de indruk van het mooie land besloot Kim in november 2010, na haar afstuderen, terug te gaan naar Kameroen.
Daar heeft Kim een jaar lang vrijwilligers werk gedaan in verschillende klinieken. Tijdens deze periode hielp ze ook al kinderen financieel door het geven van materialen aan een weeshuis en het verbeteren van de faciliteiten van de Ejed Medical Foundation.
Maar er waren zoveel meer kinderen die mijn hulp konden gebruiken. Maar het was niet gemakkelijk om dit alles te doen als individu en daarom besloot Kim de Stichting Needs For Children op te zetten.
De missie van de stichting is het verbeteren van de kwaliteit van het leven van kinderen in Kameroen. Het doel is wat globaal omdat de organisatie wil helpen op verschillende gebieden zoals gezondheidszorg, onderwijs en in de eerste levensbehoefte.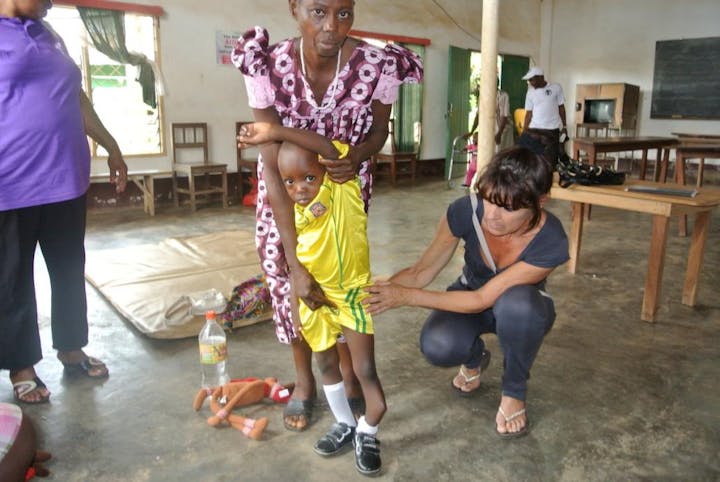 PROGRAM
Welcome cocktail + tasting of African petits fours
Concert (the name of the artist will remain a Surprise!)
One Man Show Cameroonians
Fashion show of African traditional clothes
All funds raised will be donated to the Needs For Children Foundation.
Heal The World Team,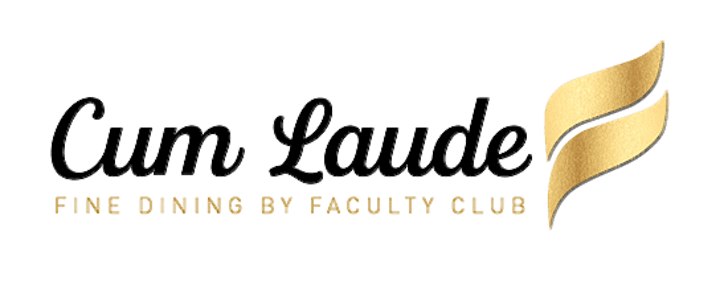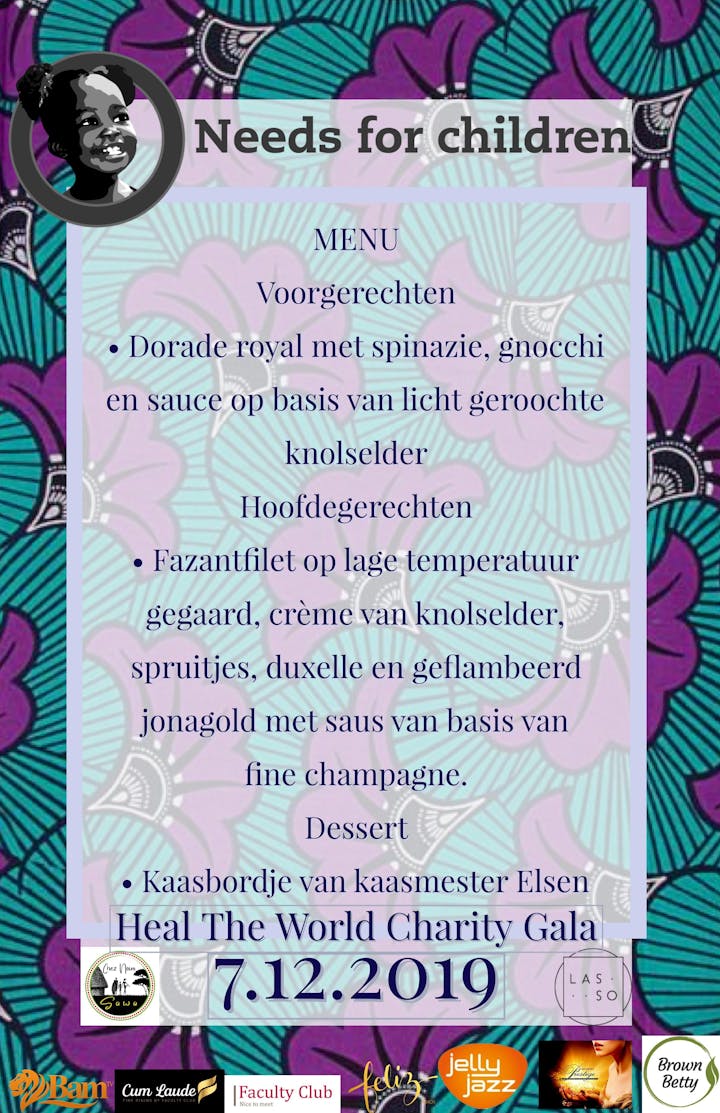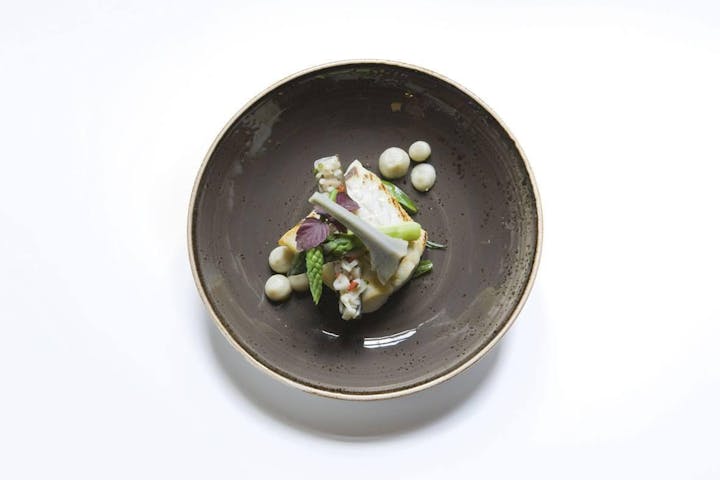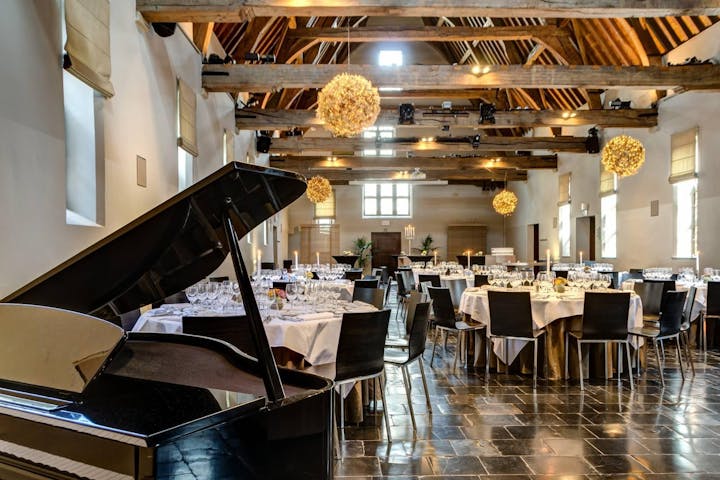 See Africa differently while serving a good cause. Travel with us for a colorful evening, a warm and family atmosphere.
Discover African fashion as you may not have imagined in the historical and chic setting of the Faculty Club "Leuven".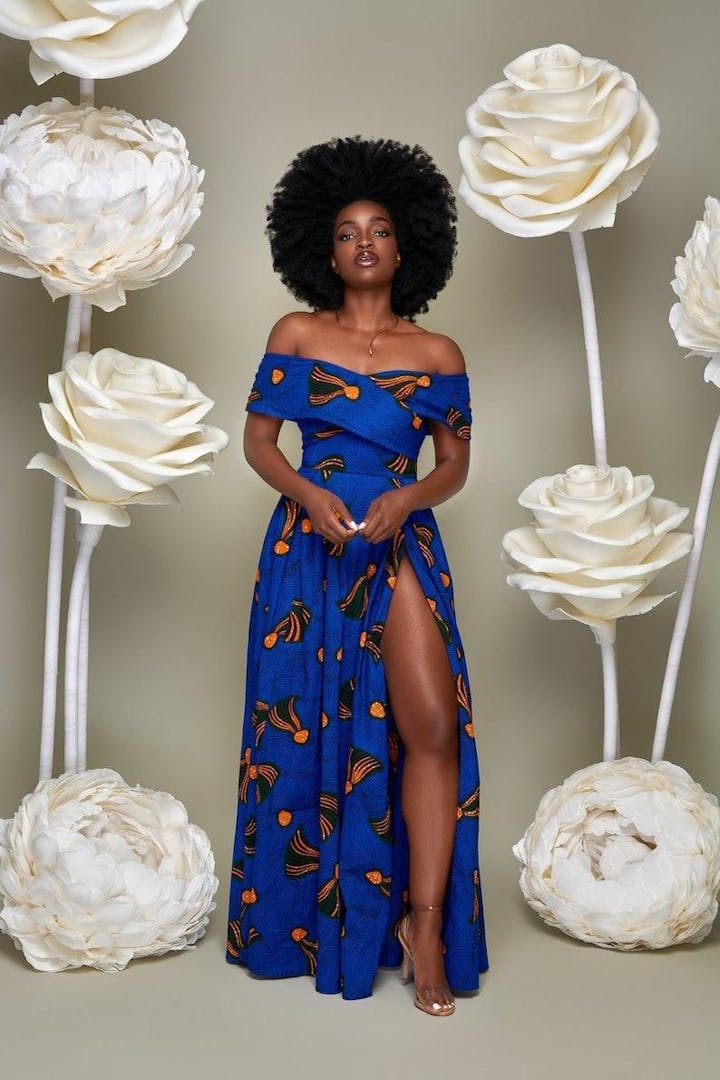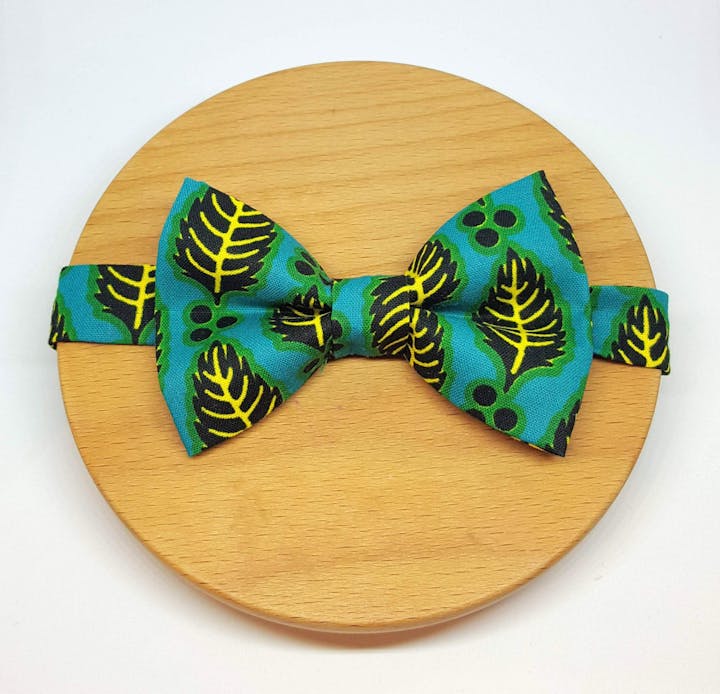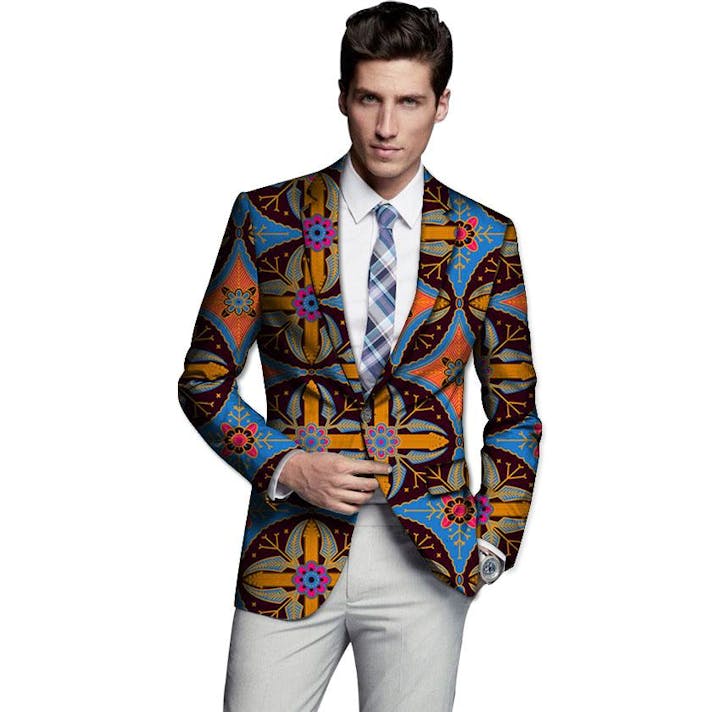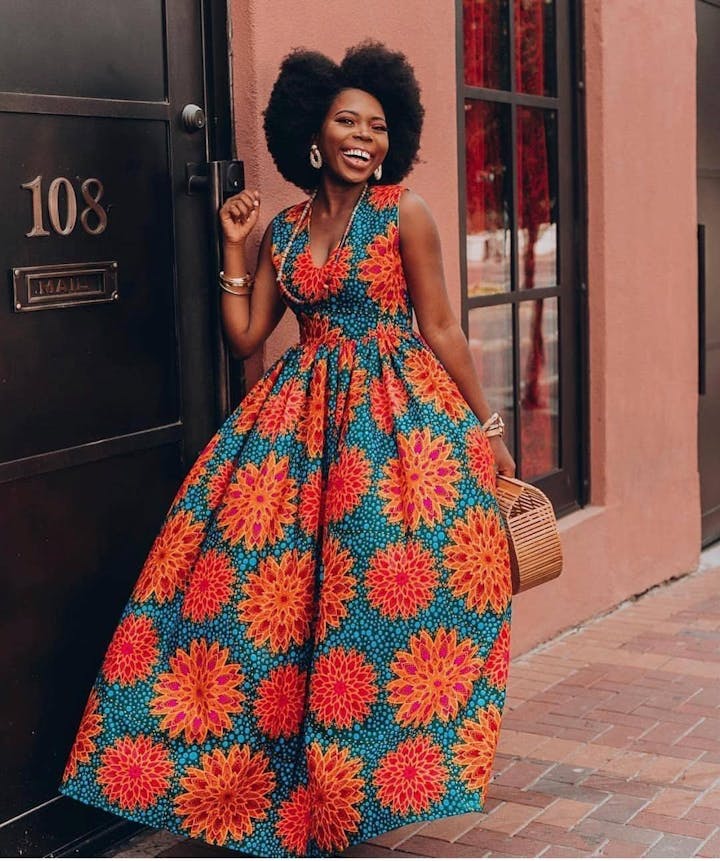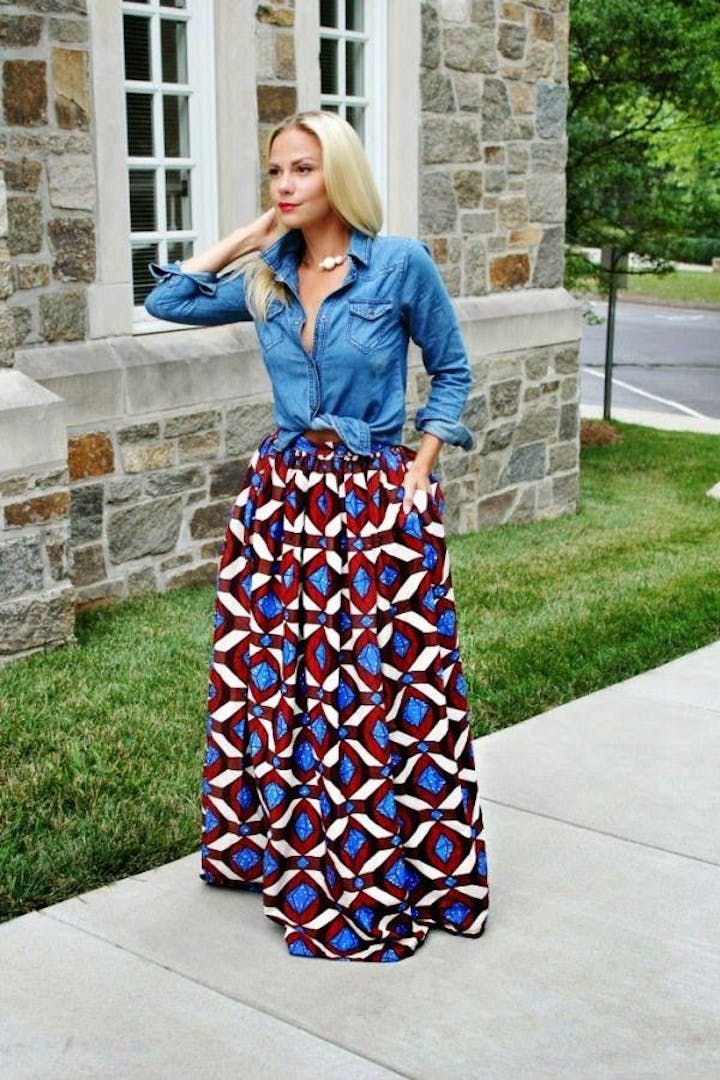 People in wheelchairs, are obviously welcome to make this trip, taste and culture to Africa with us.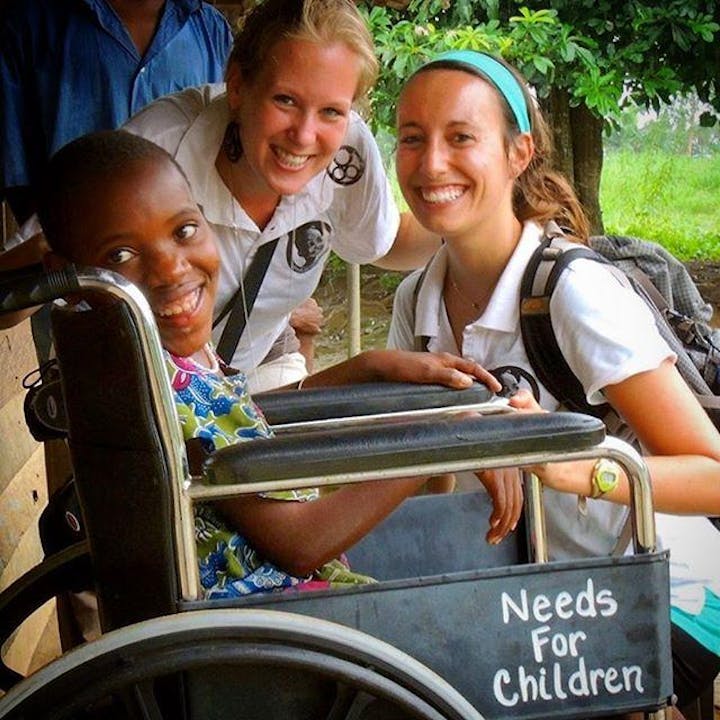 Thank you to our sponsors, partners and guests for their support of Needs For Children Foundation.
Bedankt aan onze sponsors, partners en gasten voor hun steun aan Needs For Children Foundation.
SAMEN WE ZIJN STERKER!!!
TOGETHER WE ARE STRONGER!!!