Laat je inspireren door ondernemers en bouw aan je netwerk
About this event
WAT? Een Gentrepreneur Night staat in het teken van inspiratie en netwerk. Kom langs en omring jezelf met ondernemende jongeren, jonge ondernemers, lokale ondernemers, experts, coaches enzoverder. Ontdek hun inspirerende verhalen, wissel ervaringen uit, krijg specifiek advies van experts en 'talk the night away'.
Kortom laat je inspireren en breid je Gents ondernemend netwerk uit.
Programma:
18u45: deuren open
19u15-20u: Keynote door Bart Verhaeghe. Bart Verhaeghe (56) is een rasondernemer. Passioneel in alles wat hij doet, of het nu om vastgoed, beleggingen, voetbal of over zijn maatschappelijk engagement gaat. Van alles wat hij doet, druipt de passie en de begeestering af. Hij houdt een vurig pleidooi voor meer lef en ambitie. Voor Verhaeghe draait het daarbij om durven. Durf te veranderen, durf risico's te nemen, durf problemen te benoemen, durf je passie te volgen, durf te leven. Maar vooral: durf te dromen!
20u-22u: netwerken, je kan tijdens het netwerken ook luisteren/deelnemen aan de pitcharena van The Company
VOOR WIE? jongeren, ondernemende jongeren, jonge ondernemers, gevestigde ondernemers, experts, ondersteunende initiatieven.
WAAR? De Kazematten: Kazemattenstraat 17, 9000 Gent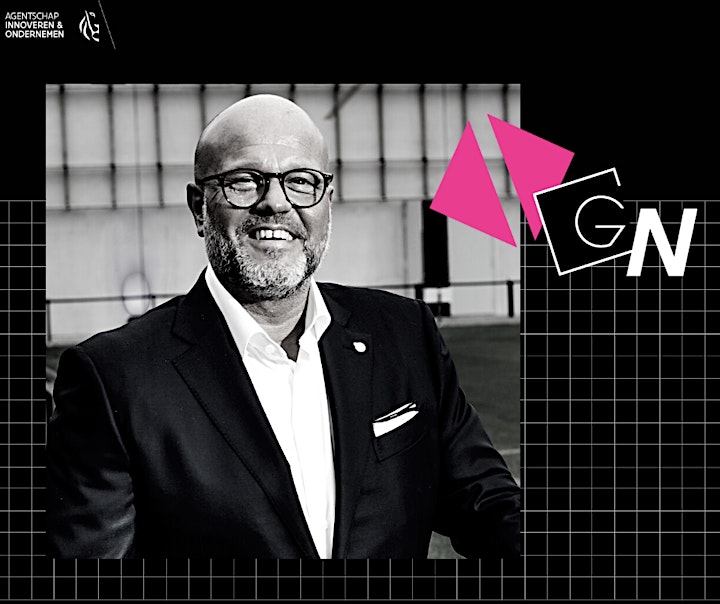 Organizer of Gentrepreneur Night
Gentrepreneur inspireert en informeert ondernemende studenten in Gent. Of het nu gaat over de opstart van een eigen onderneming, het organiseren van een fuif of het oplossen van een maatschappelijk probleem: elke student in het Gentse die ondernemender in het leven wil staan is bij ons welkom > www.gentrepreneur.gent.
Gentrepreneur is een initiatief van Arteveldehogeschool, UGent, HOGENT & Stad Gent en maakt deel uit van het ecosysteem voor jong ondernemen in Vlaanderen. VLAIO (het Vlaams Agentschap voor Innoveren en Ondernemen) ondersteunt dit ecosysteem om ondernemerszin en ondernemerschap bij jongeren, en meer specifiek bij studenten, te stimuleren. Zo helpen we jongeren die nog studeren maar toch al zin hebben om te ondernemen, op weg. Ontdek de projecten in andere studentensteden op www.vlaio.be/jongondernemen - #jongondernemen
We krijgen voor de uitwerking van ons project bovendien de zeer gewaardeerde financiële en inhoudelijke steun van de Provincie Oost-Vlaanderen en partners Xerius en SBB.
Je gegevens komen terecht bij Gentrepreneur en zijn initiatiefnemers, deze worden niet voor commerciële doeleinden gebruikt. Deze data kunnen mogelijk wel gebruikt worden voor wetenschappelijk onderzoek en het evalueren van overheidsbeleid.