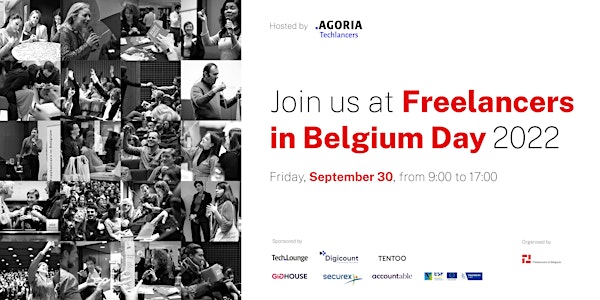 Freelancers in Belgium Day 2022
Meet freelancers. Learn about starting and growing a freelance business. Get inspiration, support and motivation to forward your career.
When and where
Location
BluePoint Brussels 80 Boulevard Auguste Reyers 1030 Brussels Belgium
Refund Policy
Contact the organizer to request a refund.
Eventbrite's fee is nonrefundable.
About this event
Freelancers in Belgium Day 2022 - where freelancers belong!
"This is a great networking event. You can get knowledge as a pre-starter and also as an experienced freelancer. You can find different kinds of freelancers, whom you could potentially outsource to or get information from. The event is very interactive and the atmosphere is a pure extravaganza."
- Ludo Corrijn, Data Scientist Freelancer & Kayaking coach, participant Freelancers in Belgium Day 2020
Why join?
Joining the Freelancers in Belgium Day will pay itself back in multiple ways;
- New connections = new opportunities
- New insights = new income streams, optimising money and taxes, working more productively, setting and reaching goals... Learn about freelance-specific products and services. Meet accountants, experts, coaches and fellow freelancers.
- Inspiration & motivation to do things = makes life more fun and that's what we all are here for, no?
- Save time: Here you get all the information you need in one day under one roof, tailored to your specific situation, struggles and goals.
- Professional cost :)
Some of the topics:
Making your way as a freelancer - The micro-habits of highly successful freelancers. Get inspired by the latest research findings on how freelancers can navigate the challenges of the freelance economy with Prof. Dr Katleen De Stobbelier from Vlerick.
Start2Freelance Arena; dealing with uncertainty, pricing, finding customers and more to help you start your life as a freelancer successfully. The administrative and legal things to consider when setting up your freelance business and accounting basics.
Financial Security for Freelancers: Investing, insurances and tax optimisation
Personal and Professional Development: Meet and learn from business coaches helping you overcome your obstacles and reach your goals.
Finding, getting and keeping clients successfully: Social selling and more
Insights into the freelance trends and markets
- We'll help you connect with the right people! As a freelancer having access to a good network is essential. At Freelancers in Belgium Day 2022, you will meet fellow freelancers to outsource work to and get opportunities with. And knowledge, support and motivation to reach your goals.
- Food and drinks included.
- A lot of extras! Read more about the program below.
- By joining you support the Freelancers in Belgium community helping independents advance.
The last Freelancers in Belgium Day conference was sold out so don't hesitate too long to get your ticket!
The conference will be in English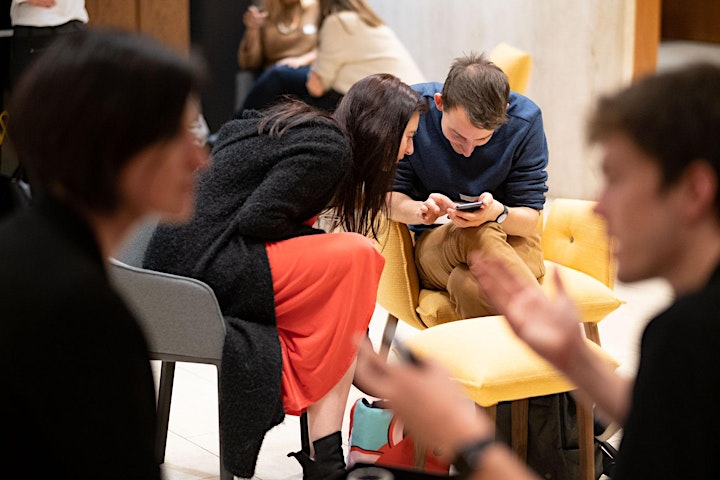 Who is this event for?
Expertise
- Freelancers in any field of expertise! Designers, photographers, videographers…HR professionals, IT & digital specialists, marketers, copywriters, translators, journalists, admins, trainers, coaches, business consultants...
Level
- People considering becoming a freelancer
- New and advanced freelancers
Origin
- We welcome Belgium-based freelancers from all over Belgium and the world!
What previous attendees said:
"High value and high-quality event, where freelancers are gathering and sharing their experience very openly plus you can get a huge help in any area where you are struggling."
"An event to meet other freelancers, get inspiration and make new connections."
"Go! You get so many tips & tricks from many aspects in such a short time"
"A lot of new information for starters. Good to meet other freelancers and learn from each other."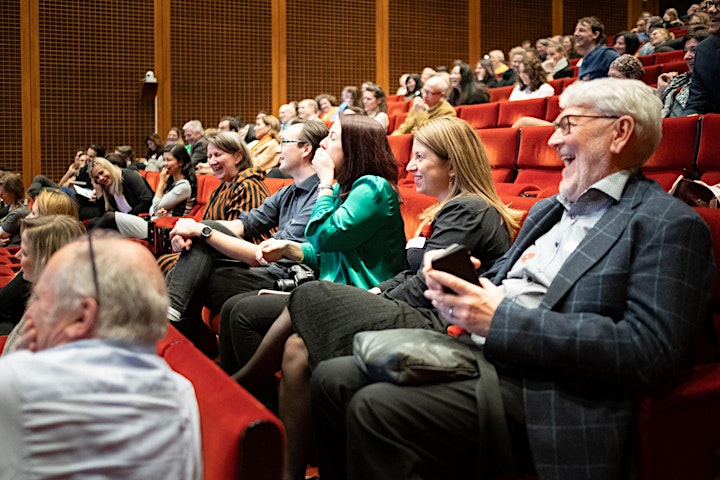 Program
9:00 - 9:30 Doors open & breakfast
Check-in. Get a nice goodie bag, a lottery number and stickers. Enjoy coffee & new opportunities with a headstart with networking
9:30-10:25 Start of the program
Welcome & Presenting the day
Presentations: What does the future look like for freelancers in Belgium? Insights into major trends and challenges that shape the current labour market and freelance landscape in Belgium and beyond. Find out about the skills in demand, hourly rate benchmarks and market evolution. With Jeroen Franssen, Senior labour market expert & Lecturer of Agoria's 'Be The Change' program
10:35-12:30 Break-out workshops
See more info about the speakers here.
Financial Security for Freelancers
10:35 Invest in index ETFs/funds: Simple and effective investing for financial freedom, with Financial independence ambassador Sebastien Aguilar
11:15 Tax optimisation with Digicount
11:55 Insurances securing freelancers: Learn about civil and professional liability, pension and protection in case of loss of income due to illness, hospitalisation, death or accident with insurance expert Roger Hatem from Securex
See more info about the speakers here.
Personal and Professional Development
10:35 Do you know what's blocking your business growth? During this intro session, we'll explore what's currently blocking us to achieve our big hairy audacious goal(s) through a simple, interactive and truth-revealing exercise. With Systemic Coach & Business Reinvention Facilitator Wouter Gheysen
11:15 Yesterday you said tomorrow - take action now to reach your goals - In this session, you'll learn how to set real goals and get tips on how to actually make them a reality. And you'll immediately take action towards reaching your goals, during the event already! With Business Mentor Andy Nijs
11:55 Getting Things Done - tips on how to have more time, a better overview and an optimal work-life balance. Learn how to set the right priorities and start and finish projects efficiently using the proven Getting Things Done method. With Multi passionate entrepreneur, investor and certified GTD and Drupal trainer Maarten De Block
See more info about the speakers here.
Finding, getting and keeping clients successfully
11:15 Freelancing in Belgium - best practices on how to manage and accelerate your career? During this workshop, you get figures and insights on market trends and needs, and especially for Belgium. What are the most sought-after and/or in-demand profiles in Belgium, what is the cost of a freelancer compared to an employee for a company, how to reconcile the two worlds? With Malik Azzouzi, Country Manager Malt Belgium.
See more info about the speakers here.
Start2Freelance Arena
10:35 How to Start Freelancing – 7 Principles for Launching a Successful Freelance Career: Practical tips, information and guidelines regarding uncertainty, pricing, finding customers and more to help you start your life as a freelancer successfully. With Freelance marketing consultant and career coach Ermelinda "Era" Hajdari.
11:15 Setting up your freelance business - Get information about the administrative and legal things to consider before starting. Learn the requirements to be able to start part or full-time, choose between self-proprietorship or a limited company, how to register your business, and arrange social security and legal aspects such as terms and conditions and GDPR. With Ju Tung Chiu, Business Development Manager Development Manager, Securex
11:55 Accounting for independents: How to find an accountant, what are your obligations? Where can you optimise for taxes as a starter? With Nicolas Quarré, co-founder Accountable
Speed networking
Mix and match with fellow freelance professionals during a facilitated speed networking, new rounds at 10:35, 11:15 and 11:55. Facilitated by Mic Adam
You will be able to move between the tracks.
The program is in development so there will still be changes. More sessions will be announced!
See more info about the speakers here.
12:30 - 14:30 Extra-long - hour lunch with a lot of extras
Complimentary food, drinks and, of course, unlimited coffee!
Networking. You'll get access to the attendee list, including background information and contact details of the freelancers to set meetings during the lunch break. We will assign volunteers as networking ambassadors. They will strike up conversations and make introductions so that you don't have to enter groups of people on your own. And you get special ice-breaker question cards for more meaningful connections!
Expo Business Clinic & Job Market: Discover freelance dedicated jobs, services and products.
The Mentor Bar - ask advanced freelancers anything
The Coach Lounge - meet business coaches who can help you forward your freelance career
The Quiet Introvert Room - an area for introverts to recharge guilt-free
Get a free LinkedIn profile audit with LinkedIn expert and trainer Mic Adam
Service Swap Board - Want to trade your skills and knowledge with other freelancers? Tell what you need and can offer on the service swap board. Trade e.g your graphic design skills for business coaching, or social media tips for a translation.
Professional headshot (at extra cost) with photographer Alex Harris. See more and book your slot here. SOLD OUT.
Creative Work Show - Creative Freelancers in Belgium proudly present the works they are most proud of
14:30 - 16:15 Presentations Finding, getting and keeping clients successfully & Closing
14:30 Actions and lessons learned about the Freelancers in Belgium Day 2022
14:45 Social Selling for freelancers - discover many, not-so-common tips for your social media profiles, content and sharing your expertise on social media, with the purpose of building your credibility and network and ultimately getting more, and better assignments as a freelancer. With Jean-Francois Bodart & Mic Adam
15:15 Closing Keynote: Making your way as a freelancer - The micro-habits of highly successful freelancers with Prof. Dr Katleen De Stobbelier: Get inspired by the latest research findings on how freelancers can navigate the challenges of the freelance economy.
Lottery with freelance prizes
Get a chance to win prizes that propel your life and business as a freelancer
Closing: Freelance Bloopers
Freelancers share their biggest mistakes and lessons learned in this fun and fast-paced closing session
16:00 - 17:00 Freelance Apero
After-conference networking with a glass of bubbly or other preferred drink, snacks and tunes.
Moderator
Katrina Sichel will moderate the event. She is a London-born, Brussels-based, with 25 years of experience in communications as an Event Presenter/Moderator, TV Producer and Campaign Director.
Among other roles in an eclectic career, as Head of Production for an award-winning TV PR company, she produced syndicated news reports for the BBC, Channel 4, Sky, ITV, Reuters, AP, CNBC etc, interviewing high-profile figures from the business, politics, arts, sport and fashion spheres – Tony Blair, David Hockney and JK Rowling; Tom Hanks, Sir Alex Ferguson and Diana Ross, to name a few.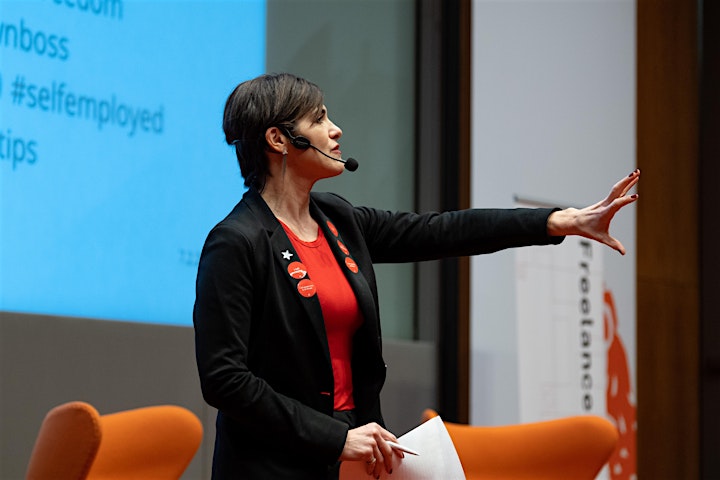 FAQ + Terms and conditions
Cancellation & Refund
You can request a ticket refund (minus ticket fees) up until 2 weeks before the event. After that, there is no refund possible. You can transfer your ticket to another name free of charge anytime.
In case the event is cancelled for unforeseeable reasons you will receive a refund (minus ticket admin fees).
Invoice
You can change your ticket information and download the invoice by logging into your Eventbrite account. Please note that invoicing details can't be changed so please add the correct VAT details.
Personal data
By purchasing a ticket you give your consent for FREELANCE FORWARD VZW - the organiser of Freelancers in Belgium Day to collect, process and use your personal data for the purposes of managing the purchase of your ticket.
This information will be used for the purposes of processing ticket sales and compiling delegate lists which will be published on our websites and across any relevant online portals, websites or platforms, and circulated by email to our email database, which includes all past and current delegates. If you do not wish your name, photograph, the country where based and company name to appear on the delegate list please email jenny.bjorklof@freelancersinbelgium.be
See our terms and conditions here.
See also Eventbrite's Terms here.
Films and photography
The event will be filmed and photographed. By purchasing a ticket you consent to being filmed or photographed by the organisers (or its representatives) and to the organisers using your name, image and/or voice in such photographs or films for the purpose of promoting our events, services and products. No remuneration is payable for such use.
Behaviour
You are expected to behave in a professional and appropriate manner at the event. We reserve the right to refuse entry or require you to leave if your behaviour is deemed unacceptable.
Valuables
There are lockers available to store valuable items during the event. The organisers are not liable in case of loss or theft.
Parking & Public transport
There are about 200 parking spots for € 11/day available on a first-come-first-served basis, there is no way to reserve a spot.
We recommend participants come by public transport. The stops Meiser and Diamant are a 5-minute walk from the venue. There is a direct bus connection to the central station. During the rush hour we recommend to taking the metro/tram despite the need to change in between.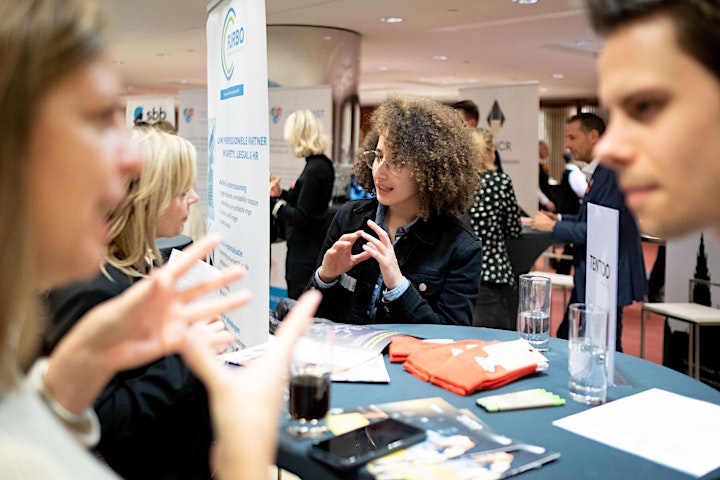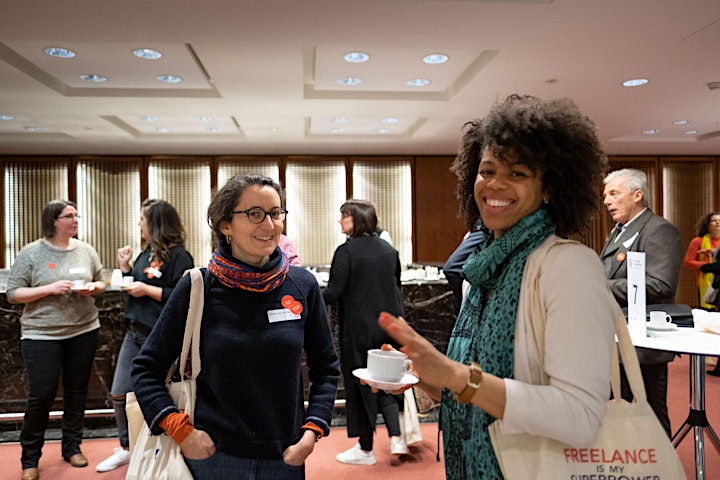 This conference is organised by the Freelancers in Belgium community.
Our mission: Make the lives of freelancers in Belgium easier
How?
Connect 10 000+ freelancers with each other in our active Facebook groups
Organise live and virtual events where we share tips and resources on running a freelance business
Create a knowledge hub for resources - see our blog here.
Build an eco-system with the best freelance supporters: experts, companies, content-, product- and service providers- see our partners and offers here.
Event partners:
The Freelancers in Belgium Day 2022 is hosted by

Agoria Techlancers
Agoria Techlancers is a community of technological freelancers in Belgium.
Are you an independent IT professional, engineer or other technological freelancers? Then Agoria Techlancers is your access to a large and lively network of professionals like you. Learning every day, working together smartly and above all… finding new clients. Find out more and join here.
Tech.Lounge & BluePoint
Developed by 𝗕𝗹𝘂𝗲𝗣𝗼𝗶𝗻𝘁, the 𝗧𝗲𝗰𝗵.𝗟𝗼𝘂𝗻𝗴𝗲 is a 𝗻𝗲𝘄 𝗴𝗲𝗻𝗲𝗿𝗮𝘁𝗶𝗼𝗻 𝗰𝗼𝘄𝗼𝗿𝗸𝗶𝗻𝗴 𝘀𝗽𝗮𝗰𝗲 in 𝗔𝗻𝘁𝘄𝗲𝗿𝗽 & 𝗕𝗿𝘂𝘀𝘀𝗲𝗹𝘀 equipped with the 𝗹𝗮𝘁𝗲𝘀𝘁 𝘁𝗲𝗰𝗵𝗻𝗼𝗹𝗼𝗴𝗶𝗰𝗮𝗹 𝗮𝗽𝗽𝗹𝗶𝗰𝗮𝘁𝗶𝗼𝗻𝘀.
Tech.Lounge Brussels (1200 m2) and Tech.Lounge Antwerpen (1000m2) consist of workspaces with 𝗳𝗶𝘅𝗲𝗱 𝗮𝗻𝗱 𝗳𝗹𝗲𝘅𝗶𝗯𝗹𝗲 𝘄𝗼𝗿𝗸𝘀𝗽𝗮𝗰𝗲𝘀, 𝗺𝗲𝗲𝘁𝗶𝗻𝗴 𝗿𝗼𝗼𝗺𝘀, 𝗿𝗲𝗹𝗮𝘅𝗮𝘁𝗶𝗼𝗻 𝗮𝗻𝗱 𝗻𝗲𝘁𝘄𝗼𝗿𝗸 𝘇𝗼𝗻𝗲𝘀, 𝗮 𝗯𝗿𝗮𝗶𝗻𝘀𝘁𝗼𝗿𝗺𝗶𝗻𝗴 𝗮𝗿𝗲𝗻𝗮, 𝗮 𝗿𝗲𝗰𝗼𝗿𝗱𝗶𝗻𝗴 𝘀𝘁𝘂𝗱𝗶𝗼 𝗮𝗻𝗱 𝗮 𝗳𝘂𝗹𝗹𝘆 𝗱𝗶𝗴𝗶𝘁𝗮𝗹 𝘁𝗿𝗮𝗶𝗻𝗶𝗻𝗴 𝗰𝗲𝗻𝘁𝗲𝗿.
This new concept of co-working is meant for 𝘀𝘁𝗮𝗿𝘁-𝘂𝗽𝘀, 𝘀𝗰𝗮𝗹𝗲-𝘂𝗽𝘀 𝗮𝗻𝗱 𝘆𝗼𝘂𝗻𝗴 𝗲𝗻𝘁𝗿𝗲𝗽𝗿𝗲𝗻𝗲𝘂𝗿𝘀, 𝗮𝘀 𝘄𝗲𝗹𝗹 𝗮𝘀 𝗳𝗿𝗲𝗲𝗹𝗮𝗻𝗰𝗲𝗿𝘀 looking for a creative environment and eager to participate in a working 𝗰𝗼𝗺𝗺𝘂𝗻𝗶𝘁𝘆 where 𝘀𝗵𝗮𝗿𝗶𝗻𝗴 𝗼𝗳 𝗶𝗱𝗲𝗮𝘀 𝗮𝗻𝗱 𝗸𝗻𝗼𝘄-𝗵𝗼𝘄 𝗶𝘀 𝗲𝗻𝗰𝗼𝘂𝗿𝗮𝗴𝗲𝗱. It is a stimulating environment and an ideal meeting place for business meetings outside the city center without loss of time, useful for commuters for example.
The Tech.Lounge offers a brainstorming arena and a classroom of the future for bigger meetings. The 𝗰𝗼𝗻𝗳𝗲𝗿𝗲𝗻𝗰𝗲 𝗰𝗲𝗻𝘁𝗿𝗲 𝗕𝗹𝘂𝗲𝗣𝗼𝗶𝗻𝘁 offers 𝟮𝟬 𝗮𝗱𝗱𝗶𝘁𝗶𝗼𝗻𝗮𝗹 𝗺𝗲𝗲𝘁𝗶𝗻𝗴 𝗿𝗼𝗼𝗺𝘀 for all types of events.
Tech.Lounge Brussels and Antwerp are both 𝗲𝗮𝘀𝗶𝗹𝘆 𝗮𝗰𝗰𝗲𝘀𝘀𝗶𝗯𝗹𝗲 with a lot of of parking facilities in our 𝘂𝗻𝗱𝗲𝗿𝗴𝗿𝗼𝘂𝗻𝗱 𝗰𝗮𝗿 𝗽𝗮𝗿𝗸𝘀.

The event is supported by
Start2Freelance by Securex
Kickstart your career as a freelancer with the tools from Securex

Digicount
Digicount is a digital accounting office located in the Brussels periphery. Their team uses a collection of innovative tools to unburden starting entrepreneurs of manual, time-consuming processes. Invoices are processed online, documents are e-signed, and you always have a real-time view on your financials.

Accountable
Accountable is the best friend of self-employed professionals.
With their mobile & web app, you can get all of your accounting under control, from managing receipts, creating personalized invoices & tracking payments to generating VAT returns.
Thanks to the connection to the bank account, the self-employed see at any point in time what they earn net & what they'll owe to the tax office. With personalized tax tips & proactive customer service, admin & taxes are no longer a lonely task. Free version available. Learn more here.

GIGHOUSE
GIGHOUSE is a Belgian matching platform, that helps freelancers in the field of Human Resources, Digital and Design, Interim Management, Marketing and Communication, IT, Administration, Actuarial, Risk & Data & Finance receive qualitative projects with a guaranteed cultural fit. Their user-friendly mobile application is a must-have for all freelancers looking to enhance their careers. Sign up for free here!
They also have their open vacancies available on their website, as well as on their app. Check out the jobs on their website here.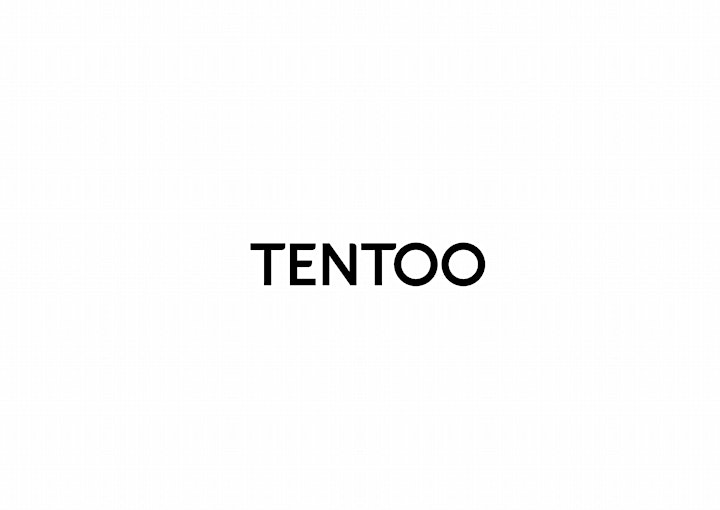 Freelance without being self-employed? Yes, you can! By using the services of the payrolling company Tentoo. They act as your employer, taking care of your salary and other administrative obligations, insurance, social security and tax requirements. You need to get your clients yourself and agree on your salary, which can be hourly, daily, weekly, monthly or even for the task at hand. Your client will be invoiced by Tentoo for your salary, plus an extra handling fee as agreed between the client and Tentoo.
Prefer being self-employed? Tentoo also offers a specific service for self-employed individuals. Not only do they take care of your legal and administrative obligations and make sure you are being paid on a monthly basis, they also look after your invoicing & debt collection. This means financial stability for you and more time to focus on growing your business.
Good to know: Tentoo is specialized in the cultural and audiovisual sector and acts as a social bureau for artists ('SBK'). Students can also rely on their services, so basically they are a one-stop-shop for all.
Find out more about them through their website or their info-sessions in Dutch, French and English.

Vlerick Business School is currently examining how freelancers are managing their careers and how they keep up to date in the current challenging environment. To support freelancers, Vlerick Business School is creating a learning platform to help freelancers develop sustainable careers. By supporting freelancers in their development, Vlerick Business School wants to strengthen freelancers their psychological well-being, but also their broader employability in the flexible labour market. For the project, Vlerick Business School partnered up with GIGHOUSE, Dinobusters and 50koffies.
The project is co-financed by the European Social Fund, the Flemish Government and the European Union. For more information visit the project page here.