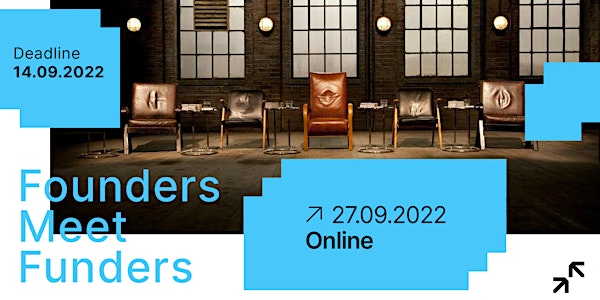 Founders Meet Funders
Looking for money? We have curated an online event with investors, business angels and VC's!
About this event
* invitation only *
Dear founder or investor, 
Are you looking for money or interesting investment opportunities? We have selected a bunch of promising startups and investors/VC's/business angels who will meet each other during the online networking night "Founders Meet Funders".
—
FOUNDERS
Startup Founders have to apply before the 14th of September at 23h59. Selections will be held on the 15th of September. We'll notify you that same day.
Once selected, you'll be invited to a prep session together with Volta Ventures on how to prepare for meetings with potential investors.
—
WHY
You will get the chance to have 10 video calls of 20 minutes with interesting startup founders or investors.
—
HOW
For this event, we use "Conversation Starter". Once registered, you will be asked to create a profile on this platform and you can browse through the profiles of other participants and invite them for a video call so you can talk to them and get to know them and see whether there is a match.
—
WHEN
Please note that the profiles of startups will only be up on the platform by the 18th of September, as they need to be selected for this.
—