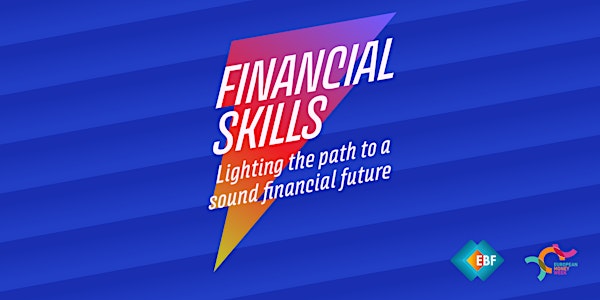 Financial skills: Lighting the path to a sound financial future
Join the European Money Week 2023 Launch Event in Brussels on Tuesday 21 March!
By European Banking Federation
Date and time
Tue, 21 Mar 2023 14:00 - 19:00 CET
Location
EBF Premises Avenue des Arts 56 1000 Brussels Belgium
About this event
Amid the darkening economic outlook, ensuring individuals understand money and know how to manage it remains a top priority for educators, regulators and other stakeholders in the financial literacy community.
The rising cost of living, inflation, combined with the continued acceleration of the digital economy and new developments in the financial field ranging from cryptocurrencies to sustainable investments, presents a complex picture for everyday Europeans.
In particular, the EU is putting in place a comprehensive and ambitious regulatory framework aimed at channeling Europeans' savings into entrepreneurship and innovation, boosting funds for sustainability, and ultimately making the EU economy more competitive and its citizens more prosperous. Strong rules to protect and inform investors and give companies access to capital will only work if investors and entrepreneurs have the required level of literacy to take advantage of these products and services.
To support public policies, financial literacy programmes and educational materials developed by EU Member States, educational institutions, industry and individuals, the European Commission and the OECD's International Network on Financial Education published the joint EU/OECD-INFE financial competence framework for adults in 2022. A new financial competence framework for children and youth in the EU is expected later this year.
In the meantime, basic money management skills that help individuals understand what's happening to them and around them remain a priority.
To put these skills in the spotlight, the European Banking Federation has dedicated this year's European Money Week, aligned with OECD-INFE Global Money Week, to the theme of 'Financial skills: Lighting the path to a sound financial future'.
Please note this is an in-person event only. Discover the draft agenda HERE
Due to the limited number of seats, registration for this event is mandatory and on a fist-come, first-served basis. Please register by Thursday 17 March.
About the organiser
The European Banking Federation is the voice of the European banking sector, bringing together national banking associations from across Europe. The federation is committed to a thriving European economy that is underpinned by a stable, secure and inclusive financial ecosystem, and to a flourishing society where financing is available to fund the dreams of citizens, businesses and innovators everywhere.
For more information about EBF events, contact events@ebf.eu.