Description
Let's all meet on Thursday 23rd of March at Abattoirs de Bomel in Namur for an evening of conferences (in English) around Fashion and Technology.

Timetable:

6:00pm – 6:30pm : welcome
6:30pm – 6:50pm : Claire Williams - http://www.xxx-clairewilliams-xxx.com/
6:50pm – 7:10pm : Ricardo O'Nascimento - www.popkalab.com
15 min break
7:25pm – 7:45pm : Mika Satomi - www.kobakant.at
7:45pm – 8:05pm : Bart Hess - www.barthess.nl
8:05pm – 10:30pm : drinks + DJ set

Address:
Centre culturel de Namur / Abattoirs de Bomel
Traverse des Muses 18, 5000 Bomel, Namur

Google map link: https://goo.gl/maps/fKZK1qEPmp22

---
SPEAKERS AND TALKS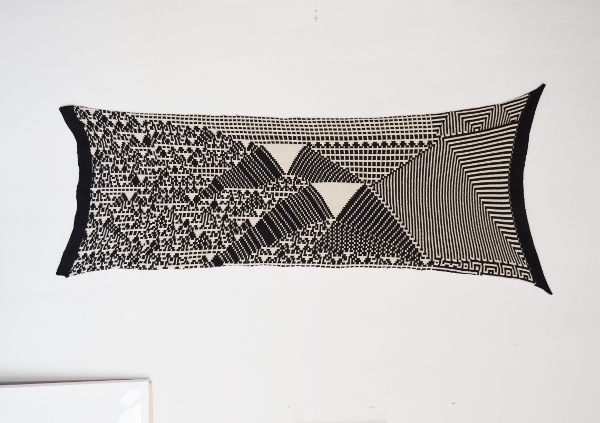 Picture: Claire Williams - Data Knit: Spectrogramme of an electromagnetic sound captured in Tournai, Belguim

CLAIRE WILLIAMS
In this talk she will show the process of her artistic research along with examples of traditional textile crafts, early scientific inventions and computational practices highlighting the common language and history coexisting between textiles and technology.

Working at the borders of science, technology, arts and textiles, Claire Williams is an artist and researcher finding a common langage between these different fields, creating and amplifying specific interactions between different mediums. Her obsessions lay mostly around data, sound and ancient textiles, trying to materialise digital matter, imperceptible or inaudible informations found in our super saturated techno environment. She likes to work with unstable media, researching ways to create specific tools, usages or techniques to give us a sensitive experience of our daily environment. In her work she mainly uses textile techniques, hacked machines, DIY electronics, open source software and hardware.
http://www.xxx-clairewilliams-xxx.com/

-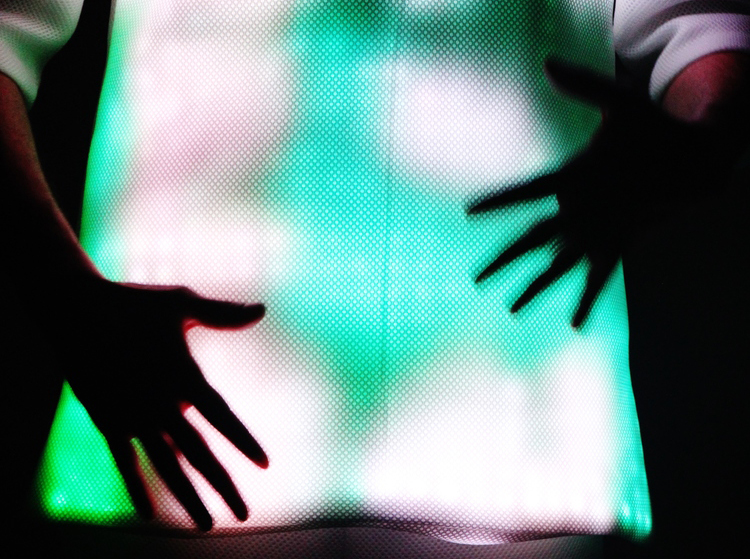 Picture: Ricardo O'Nascimento - Wearable Facade (2015)
RICARDO O'NASCIMENTO - Wearable Technology Beyond Gadgets

The miniaturisation of electronic components and the rapid development of sensor technology made Wearable technology gain momentum. We have seen a boom of gadgets and devices that promised to help us accomplish tasks in a more efficient manner. However, wearable technology could be more than just fitness trackers and augmented reality devices. in this talk Ricardo O'Nascimento will present pieces and concepts developed by his studio POPKALAB that pushes the boundaries of wearable technology and proposes pieces that maybe will not make your life more efficient but it will for sure make it more fun.
www.onascimento.com
www.popkalab.com

-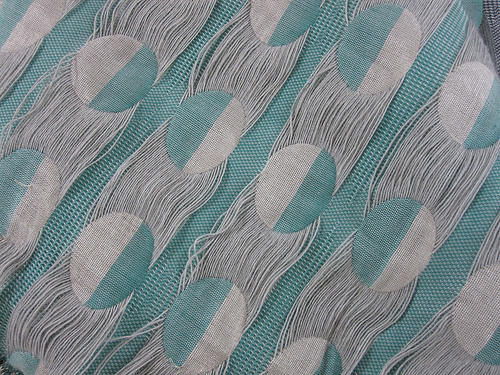 Picture: KOBAKANT - Involving the Machines (ITM) (2012), a collection of woven conductive fabrics.
MIKA SATOMI
In her talk Mika will introduce the works of KOBAKANT, and their exploration of the use of textile crafts and electronics as a medium for commenting on technological aspects of today's "high-tech" society. KOBAKANT believes in the spirit of humoring technology, often presenting our work as a twisted criticism of the stereotypes that textile craftsmanship and electrical engineering create.
www.kobakant.at

-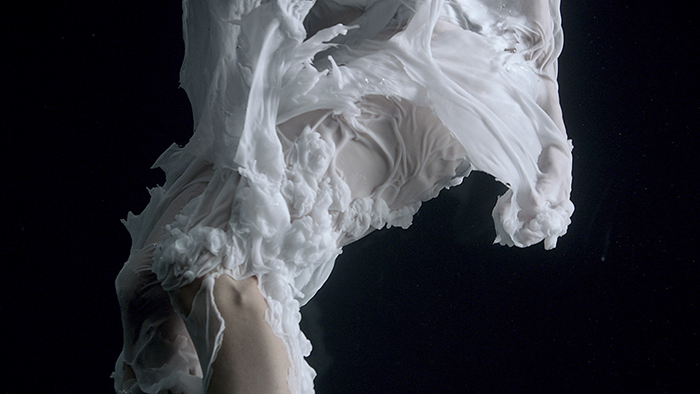 Picture: Bart Hess - Digital Artifacts (2014).
BART HESS - Future Bodies

Bart Hess explores several fields combining material studies, animation and photography in a surrealist manner. With his fascination for the human body and the manipulation of it, Hess pushes the boundaries of the textile design profession: his designs transcend the craft, as Hess chooses to extend them via other media, such as film, photography and animation. His futuristic fabrics and textures blur the boundary between textile and skin, human and new species.
www.barthess.nl
-
This evening is made possible thanks to the support of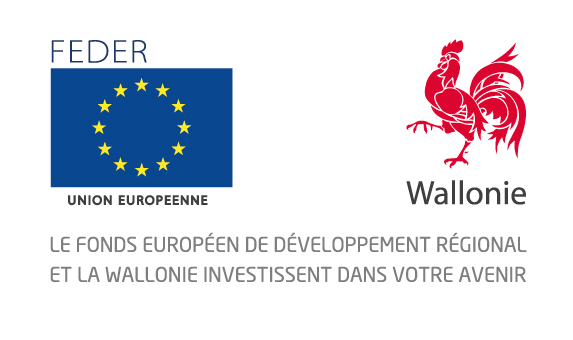 Organiser of Fashion + TECH conferences
Le hub créatif namurois, appelé TRAKK, est un espace de co-création multidisciplinaire dont le but est de favoriser l'émergence de projets créatifs sur l'ensemble du territoire namurois.  Le TRAKK provoque la rencontre et l'échange entre personnes et organisations issues des mondes de l'art, de l'entrepreneuriat, de la science et des nouvelles technologies.
Plus qu'un lieu physique, le TRAKK est aussi un réseau d'entreprises, de particuliers, d'artistes, de développeurs, designers, étudiants, chercheurs, architectes, ingénieurs, codeurs créatifs, makers, hackers, animés par la même volonté de travailler ensemble en décloisonnant les disciplines.