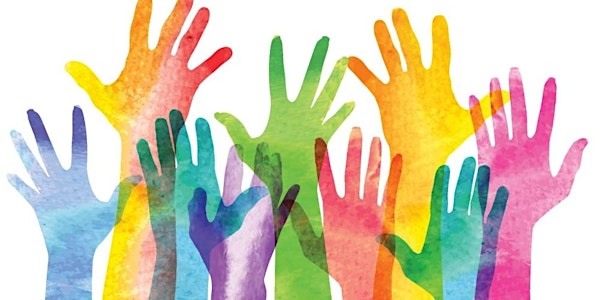 Empowering youth workers for inclusive and ecological participation of NEET
This training aims to increase the quality of youth work with the purpose to enhance inclusive and ecological participation of NEETs.
When and where
Location
Av. de Asturias, 45 45 Avenida de Asturias 28029 Madrid Spain
Refund Policy
Contact the organizer to request a refund.
Eventbrite's fee is nonrefundable.
About this event
3 days 19 hours

Mobile eTicket
In recent years, young people's relationship with politics has been described as becoming increasingly "disengaged". Research indicates this observation is based on generalization: young people are turning away from institutional politics, rather than politics generally. Young people have been shown to be among the most active in other modes of political engagement, including protesting, petitions, and social movements. This emergence of an individualized, immediate, and non-representative style of politics, as argued by the European Youth Forum in their 2015 report "Young People and democratic Life in Europe", results partly from a distrust in traditional politics, due to adequate youth representation in the decision-making processes. Similarly, a report published by the European Commission's Education, Audiovisual and Culture Executive Agency, "Political Participation and EU Citizenship: Perception and Behaviours of Young People", suggests that despite declining levels of participation in traditional politics, young people are the ones most concerned about political issues.
However, during our past General Assembly in November 2021, our local and national youth members claimed that policy engagement patterns in young people are not responding to positive levels when coming to NEET youngsters.
With this objective and target group in mind, in the context of the European Year of the Youth&following the urgent need of increasing the rates of disadvantaged youth involvement and participation in Europe, our past General Assembly in October 2021 focused on the development of potential projects and synergies aimed to increase the specific involvement of NEET youngsters into the local, national& European policy debate.
Although our national members are aware of the Erasmus+ program & the European Youth Strategy that inspires its youth field, they have reported a need for a better explanation of its new priorities, rules, and procedures and lack the knowledge and experience to transfer their benefits and applications locally. They have reported a need for a better understanding of its KA3&its opportunities to engage NEETs in the decision-making processes at the EU level. Hence the Consortium of this project decided to develop a training that will equip their youth workers with an in-deep practical knowledge of the new Erasmus+ program and the EU youth strategies inspiring it as well as the skills needed to write successful KA3 projects. With inclusion&sustainability as the two main topics of our coalition focus for 2022, the different activities & projects developed will focus on these two areas.
Thus, the specific aims of this project are:
- Better understand the new Eramus+ program 2021-2027
- Foster debate around topics centered on the themes and priorities set under the EU Youth Strategy, in particular with regards to the Youth Goals and its dialogue mechanisms and youth green positive impact.
- Increase youth workers' awareness of the specific needs of NEETs.
- Equip youth workers with the knowledge and skills to write successful inclusive & ecological KA3 projects to increase NEETs political engagement and participation in policy-making.
- Foster a stronger sense of partnership between participating organizations and increase their ability to operate transnationally and in cooperation with international partners for better engagement of European youngsters in the EU decision-making process.