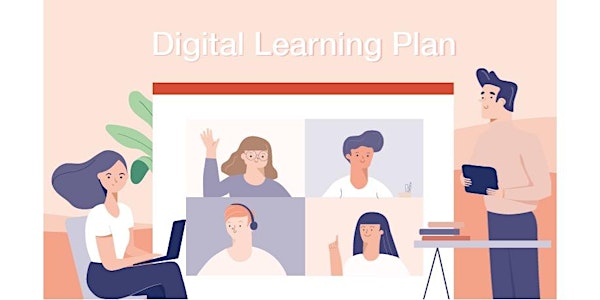 DigCompEdu: from formal to non-formal, enriching digital youth work!
The training is expected to boost&achieve great impact on youth workers aiming to introduce innovative digital teaching new ways
When and where
Location
Kwikstaartlaan 45 Kwikstaartlaan 45 3080 Tervuren Belgium
Refund Policy
Contact the organizer to request a refund.
Eventbrite's fee is nonrefundable.
About this event
It goes without saying that the 21st century can be described as the digital & technological one. A report entitled "The impact of new technologies on the labour market and the social economy ", done by the European Parliament in 2018, highlights that young people from disadvantaged backgrounds are less likely to receive the support they might need and risk falling years behind if their families are unable to provide them with the stimulation they will need later in life. Therefore, the role of youth workers and non-formal education in reaching, engaging and empowering young people & especially disadvantaged young people, is more important than ever before. It is essential to invest in new digital methodologies & sources and to create a space in which all young people can be ensured quality access to digital training. As a result, youth workers and the digital youth work they are required to be involved in, face new and rapidly changing demands. Young people are becoming progressively digital and therefore youth workers must be prepared to adapt, ready to develop new non-formal teaching methodologies, self-assessment tools, competences and digital skills.
The aim of this training is to meet the need faced by youth workers in the recent and upcoming years through the analysis, assimilation and exploitation of the DigCompEdu framework, confident that new technologies & digital ways, are a powerful tool for transforming the learning process and the society we live in.
The three main objectives of this training are:
- Increasing the digital competences of youth workers ensuring better professionalisation and motivation of their work
- Increase the quality and recognition of the non-formal work conducted by youth organisations, especially through the boost of digital youth work and the innovation of their methods and structures
- Ensure greater inclusivity of young people and disadvantaged young people into the digital and technological era.
The specific aims of this project are:
-Increased youth workers understanding on the Digital Competence for Educators and how it may be used and exploited in a non-formal learning context.
- Improved youth worker's professional engagement & use of digital technologies for communication, collaboration and professional development to respond creatively and responsibly to new technologies in relation to young people.
- Improve youth worker's professional competences to create & share digital resources; enhance their digital learning & teaching non-formal methodologies & assess and evaluate their non-formal teaching impact and their specific target groups learning processes.
- Equip youth workers with digital competences to engage and address better young people, especially those with a disadvantage background.
- Supply youth workers with a common language and a logic starting point for developing, comparing and discussing different instruments for developing their own digital competences and share them in a national, regional or local level.
- Foster a stronger sense of partnerships between participating organisations and increasing their ability to operate transnationally and in cooperation with international partners for better engagement of European youngsters' challenges.