Event Information
Location
Het Predikheren - Bibliotheek Mechelen
88 Goswin de Stassartstraat
2800 Mechelen
Belgium
Moeilijk, typisch of zelfs absurd. Werkgevers stellen soms erg creatieve vragen tijdens sollicitatiegesprek.
About this event
In deze workshop gaan we samen ontdekken welke vragen er zoal gesteld worden, welke vragen kreeg jij al en wat maken vragen soms moeilijk? We delen onze ervaringen en brainstormen over welke antwoorden we kunnen geven op moeilijke vragen, en hoe we ons kunnen voorbereiden.
Tot dan!
Corona
De workshop gaat live door. Mocht dit toch niet kunnen wegens de corona maatregelen dan schakelen we over naar een online workshop.
We voorzien alcoholgel en een ruimte die groot genoeg is om de workshop coronaproof te laten doorgaan. Breng zelf een mondmasker mee!
Ben je verkouden? Blijf dan thuis. Ben je niet gevaccineerd? Doe dan een zelftest voor de workshop. We rekenen op jouw gezond verstand. :-)
We bezorgen je meer informatie over de workshoplocatie na inschrijving
Over Co-Searching
Co-Searching is een vzw en onze workshops zijn gratis. Werkzoekenden versterken er elkaar op weg naar een job. Je leert er bij van de kennis van anderen.
De workshops worden voorbereid en begeleid door Co-Searching vrijwilligers. Dit zijn werkzoekenden en werkenden, vaak met een expertise in HR.
Onze workshops zijn zeer interactief. We leren elkaar kennen en gaan voortdurend in gesprek in een kleine groep van werkzoekenden. Een ideaal netwerkmoment.
Voor wie?
Deze workshops is bedoeld voor alle werkzoekenden. Werkende of niet-werkende werkzoekenden. In between jobs of (bijna) afgestudeerd? Iedereen is welkom ongeacht leeftijd, gender, scholingsniveau, sector enz...
Groetjes
Het Co-Searching team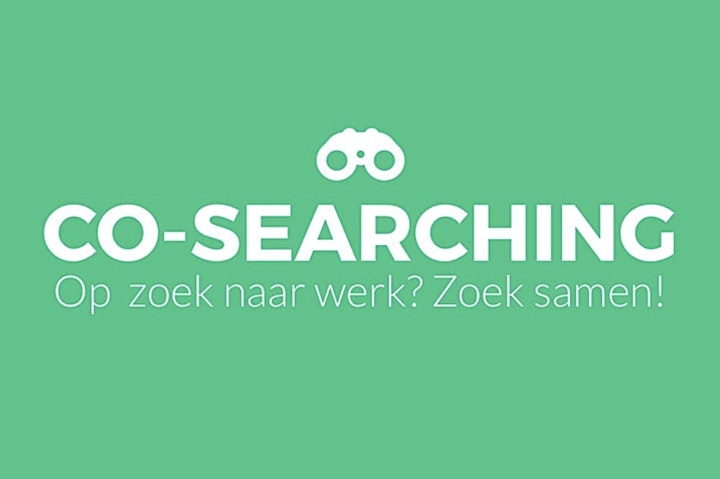 Date and time
Location
Het Predikheren - Bibliotheek Mechelen
88 Goswin de Stassartstraat
2800 Mechelen
Belgium