Omgaan met onzekerheden en verlegenheid tijdens een sollicitatiegesprek.
About this event
Klamme handen, je raakt niet uit je woorden of je hoofd kleurt zo rood als een tomaat. Iedere werkzoekende wordt tijdens een sollicitatiegesprek wel eens geconfronteerd met verlegenheid of onzekerheid. Lastig, maar gelukkig wel te overwinnen!
In deze sessie brainstomen we de onzekerheid weg. We vertrekken vanuit situaties waarin je je wel zeker en op je gemak voelde. Daarna leggen we de link naar jouw kerntalenten en hoe je die inzet tegenover de werkgever.
Daarnaast maken we ook altijd tijd voor persoonlijke vragen, en we voorzien je vanuit de groep een persoonlijk antwoord.
Tot dan!
Corona
De workshop gaat live door. Mocht dit toch niet kunnen wegens de corona maatregelen dan schakelen we over naar een online workshop.
We voorzien alcoholgel en een ruimte die groot genoeg is om de workshop coronaproof te laten doorgaan. Breng zelf een mondmasker mee!
Ben je verkouden? Blijf dan thuis. Ben je niet gevaccineerd? Doe dan een zelftest voor de workshop. We rekenen op jouw gezond verstand. :-)
We bezorgen je meer informatie over de workshoplocatie na inschrijving
Over Co-Searching
Co-Searching is een vzw en onze workshops zijn gratis. Werkzoekenden versterken er elkaar op weg naar een job. Je leert er bij van de kennis van anderen.
De workshops worden voorbereid en begeleid door Co-Searching vrijwilligers. Dit zijn werkzoekenden en werkenden, vaak met een expertise in HR.
Onze workshops zijn zeer interactief. We leren elkaar kennen en gaan voortdurend in gesprek in een kleine groep van werkzoekenden. Een ideaal netwerkmoment.
Voor wie?
Deze workshops is bedoeld voor alle werkzoekenden. Werkende of niet-werkende werkzoekenden. In between jobs of (bijna) afgestudeerd? Iedereen is welkom ongeacht leeftijd, gender, scholingsniveau, sector enz...
Groetjes
Het Co-Searching team
foto credit: Antonino Visalli via Unsplash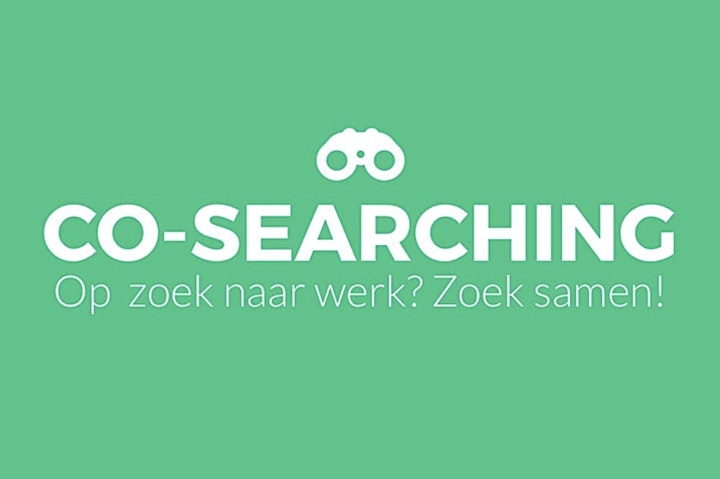 Organiser of Co-Searching workshop: onzekerheden tijdens een sollicitatiegesprek