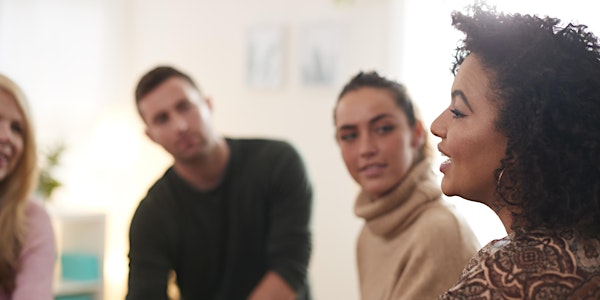 Co-Searching conversation group for jobseekers (English)
Free conversation group for jobseekers in English
When and where
Location
Lekker Gec Koningin Maria Hendrikaplein 6 9000 Gent Belgium
About this event
This workshop is all about you and your questions. What unanswered questions do you have? What obstacles do you face in the search for a job? Which questions do you have about your career?
When you register for this conversation group, you will be asked to fill in 2 questions. These will then be discussed in an international group of jobseekers. A nice way of learning from each other's experiences and to network!
We're looking forward to get to know you!
For who?
This conversation group is for all jobseekers: newcomer or not, working or not working, (almost) graduated, in between jobs or about to retire.... you are welcome regardless of your age, sector, gender, education level, etc.
The conversation group requires enough knowledge of English to be able to participate in a conversation.
About Co-Searching
Co-Searching is a non-profit organization that organises free and interactive workshops and conversation groups for jobseekers. We exchange experiences, share tips and tricks, give each other direct feedback. Co-Searching is a network of jobseekers that want to help and inspire each other in the search for a job.
Workshops and conversation groups are prepared and guided by Co-Searching volunteers. Our volunteers are jobseekers or working.
See you soon!
Padma, Rita and Annelies
Check our other (Dutch spoken) Co-Searching workshops or follow us on Facebook. We also share tips and stories in English to help you in your job search.