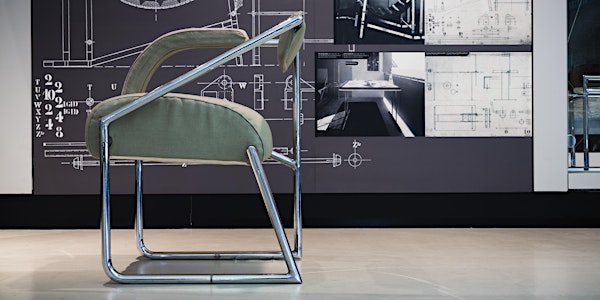 CineDesign | Gray Matters
Projection en plein air - Openluchtvertoning - Open-air screening
When and where
Location
Design Museum Brussels 1 Belgiëplein 1020 Brussel Belgium
About this event
FR - Gray Matters explore la longue, fascinante et complexe carrière de l'architecte et designer irlandaise Eileen Gray (1878-1976), dont la vision sans compromis a défini et défié la pratique du modernisme dans la décoration, le design et l'architecture. Après s'être fait une réputation grâce à son travail traditionnel en laque au cours de la première décennie du 20e siècle, elle est devenue une designeuse et décoratrice acclamée et recherchée par la critique au cours de la suivante, avant de se réinventer en tant qu'architecte. Aujourd'hui, alors que son œuvre fait l'objet d'une attention particulière, son héritage, comme ses créations, restent insaisissable, contesté et fascinant.
Avec le soutien de l'Embassade d'Irlande en Belgique.
NL - Gray Matters verkent de lange, fascinerende en complexe carrière van Ierse architecte en ontwerpster Eileen Gray (1878-1976), die met haar compromisloze visie de praktijk van het modernisme in decoratie, design en architectuur definieerde en uitdaagde. Nadat zij in het eerste decennium van de 20e eeuw naam had gemaakt met haar traditionele lakwerk, werd zij in het volgende decennium een veelgeprezen en veelgevraagd ontwerpster en binnenhuisarchitecte, alvorens zichzelf opnieuw uit te vinden als architecte. Vandaag staat haar werk in de belangstelling, maar haar erfenis blijft, net als haar ontwerpen, ongrijpbaar, betwist en fascinerend.
Met de steun van de Ierse ambassade in België.
EN - Gray Matters explores the long, fascinating, and complex career of Irish architect and designer Eileen Gray (1878-1976), whose uncompromising vision defined and challenged the practice of modernism in decoration, design and architecture. After making a name for herself with her traditional lacquer work in the first decade of the 20th century, she became a critically acclaimed and sought-after designer and decorator in the following decade, before reinventing herself as an architect. Today, while her work is the focus of attention, her legacy, like her designs, remains elusive, contested, and fascinating.
With the support of the Embassy of Ireland in Belgium.
Gray Matters
A film by Marco Antonio Orsini
United States, 2016, 72'
Photo : The Non-Conformist chair, National Museum 004 in Gray Matters © MoJo Entertainment, LLC. 2014. All Rights Reserved