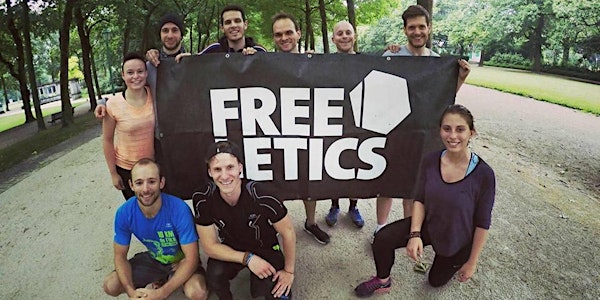 Brussels Free Sport & Social Event: Thursday Freeletics Workout
When and where
Location
Cinquantenaire Park Athletic track 1200 Brussels Belgium
Description
(FR/EN/NL) Free sport in Brussels
Do you want to meet new people regularly while doing sport for free in Brussels?
Look no further, Freeletics is made for you!
Mutual help and respect are core values within our group. Regardless of your current fitness level, come as you are and receive the support of our community to improve your health and reach your personal objectives!
Freeletics is a new way to train, when and where you want it, without material. No constraint, no excuse! The exercises are selected from an app which is already gathering more than 40 million users worldwide. Track your progress and watch explanatory videos to execute very diverse exercises correctly.
All our events are free and supervised by members of the group training regularly. The training consists typically of a warm-up, a session of +- 30 minutes that changes every time and stretching. The difficulty should be adapted to your personal level, do not hesitate to ask for advice if you have any doubt.
Every Sunday, Tuesday and Thursday, we gather next to the athletic track. We select a workout on the app and motivate each other to complete it, while paying attention to the correct execution of the movements. Special events are also organized from time to time.
Bring with you (preferably):
Water
Gym mat
The app on your smartphone
Your good mood, plenty of motivation and energy!
Accept this new challenge and join us on the athletic track of the Cinquantenaire Park!
Join our Facebook group and discuss with us:
https://www.facebook.com/groups/780607848678709/
Follow all our events with our Facebook page:
https://www.facebook.com/Freeletics-Brussels-Bruxelles-Brussel-575934136080061/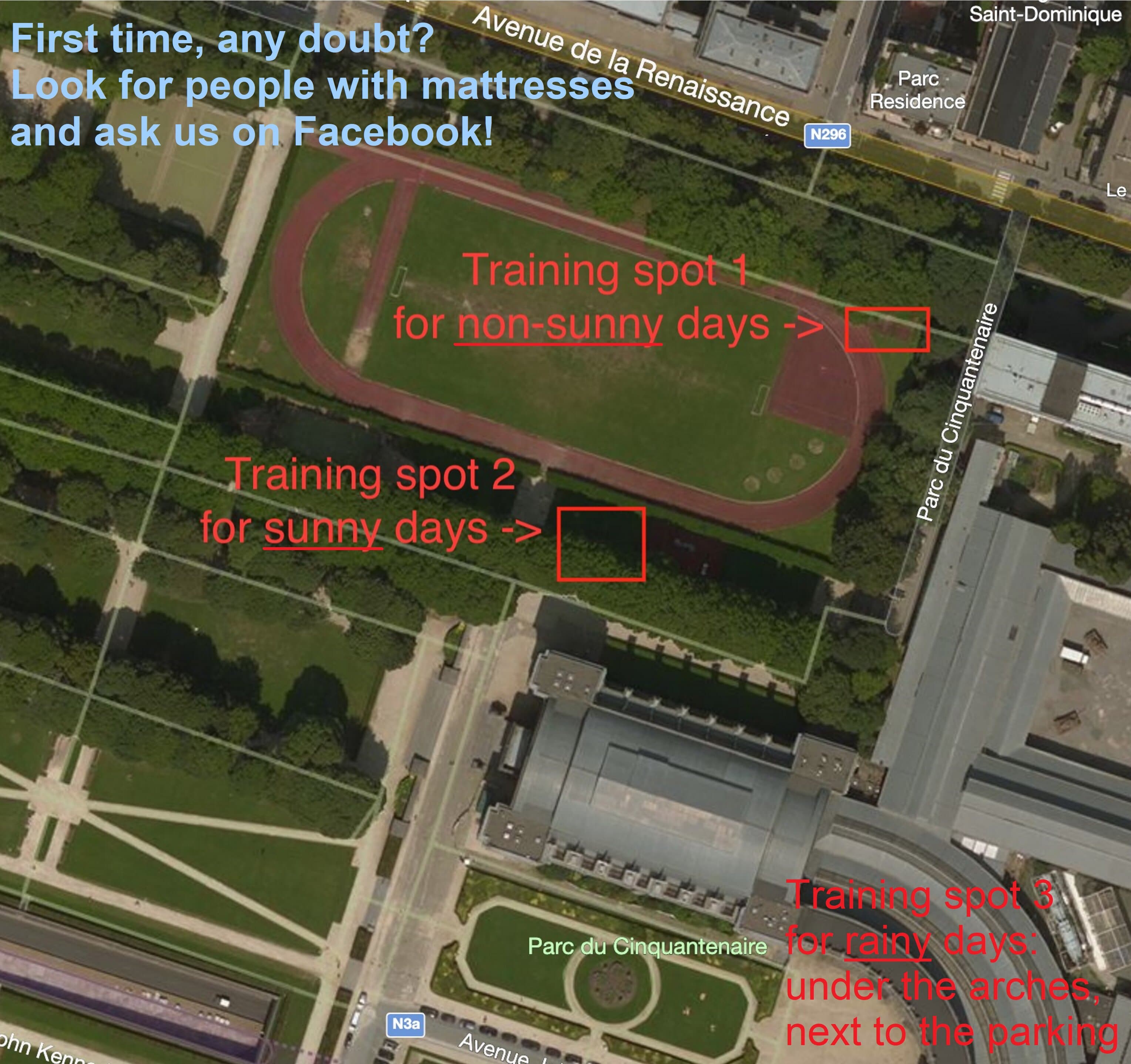 View of the spot : https://www.youtube.com/watch?v=0FVZVW7vhLs
---
Sport gratuit à Bruxelles - Évènement sportif et social - Entrainement Freeletics (EN/FR/NL)
Envie de rencontrer régulièrement de nouvelles personnes tout en faisant du sport gratuitement à Bruxelles ?
Ne cherchez plus, Freeletics est fait pour vous !
L'entraide et le respect sont des valeurs centrales dans notre groupe. Peu importe votre niveau de sport, venez comme vous êtes et recevez le support de notre communauté pour améliorer votre santé et atteindre vos objectifs personnels !
Freeletics est une nouvelle façon de s'entrainer, quand et où vous le voulez, sans matériel. Plus de contrainte, plus d'excuse ! Les exercices sont sélectionnés à partir d'une application rassemblant déjà plus de 40 millions d'utilisateurs à travers le monde. Suivez vos progrès à travers le temps et consultez à tout moment des vidéos explicatives pour réaliser correctement des exercices très variés.
Tous nos évènements sont gratuits et encadrés par les membres du groupe s'entrainant régulièrement. Les entrainements consistent typiquement en un échauffement, un entrainement toujours différent de +- 30 minutes et une session d'étirement. La difficulté est à adapter pour chacun, n'hésitez pas à demander conseil en cas de doute.
Chaque dimanche, mardi et jeudi, nous nous rassemblons près du terrain d'athlétisme. Nous sélectionnons un entrainement depuis l'app et nous encourageons entre-nous pour le terminer, en faisant attention à l'exécution des mouvements. Des évènements spéciaux sont aussi organisés de temps en temps.
Ramenez avec vous (de préférence):
De l'eau
Un matelas de sport
L'application sur votre smartphone
Beaucoup de bonne humeur, d'énergie et de motivation !
Relevez un nouveau challenge et rejoignez-nous sur la piste d'athlétisme du parc du Cinquantenaire !
Discutez avec nous via notre groupe Facebook:
https://www.facebook.com/groups/780607848678709/
Suivez tous nos évènements via notre page Facebook:
https://www.facebook.com/Freeletics-Brussels-Bruxelles-Brussel-575934136080061/