Informations sur l'événement
Adresse
Area 42
46 Rue des Palais
1030 Bruxelles
Belgium
Politique de remboursement
Politique de remboursement
Remboursements jusqu'à 7 jours avant l'événement
Description de l'événement
Description
SALES CONNECT - SPECIAL TRAINING WORKSHOP
A full-day workshop training especially designed for sales people to maximize nonverbal strategies for sales conversion.
GOALS
Ensure communication is transparent and relevant =>

Improve sales team-client relationship =>

Maximize sales conversion ratio.
PROGRAM CONTENT - letter outline
Did you know proven nonverbal communication contributors up to 93% in most of our daily life interactions?
We teach sales forces about deliberate strategies to maximize nonverbal impact.
Section 1:
Pre-assessment.
Round of Speed Networking.
Introspection of selling technique.
Participants realize how quick impressions can be made, or if the client wants to carry forward the conversation, or not.
Section 2:
Formal introduction to the subject of body language, or how we send out signals in real time.
Participants are first taught how to control the impact of their pitch.
Strategies to increase retention.
Lunch Break
Section 3:
Pitching over the phone. Strategies for sales meetings.
Important behaviors are explored with the participants, body part wise, and discussed using our in-house devised model CUE CONNECT (shortcut to remember the content of the workshop).
Group activity involves client scenarios for practice.
Section 4:
Approach to observe others in real time.
Video clip analysis helps the participants get real time exposure to these signals:
learn to interpret client stress and interject for maximum report.
Short activity to teach an important body language lesson.
Knowing when to stop. Busting myths.
Final wrap up & post-assessment.
7 TAKE AWAYS
By the end of the program, each participant will be able to:
Put the best foot forward during all client interactions

Get an understanding of our basic response system

Communicate with more impact

Figure out in real time what the client is thinking, feeling or intending to do

Employ good nonverbal strategies during meetings, sales, negotiations, presentations etc.

Use tactics both in real time and after

Get a personal Sales Connect certification
About SIMPLY BODY TALK and the TRAINER
Simply Body Talk was established in Mumbai in 2013 by the Founder and CEO Ms. Khyati Bhatt, with an intent of making a highly practical subject, and yet so sparsely known: nonverbal communication. Khyati trained with retired FBI special agent Joe Navarro, a worldwide expert, for mastery in this subject. She is also a certified expert in reading micro and mini expressions by Paul Ekman. Khyati has a leading position in the corporate world as a portfolio manager and current trader with a multinational company and also as a family entrepreneur in retail where she had firsthand experience of sales.
EVENT ORGANIZATION / FAQ
- We will contact our guests for lunch preferences and restrictions
- Every participant wants to fill in an on-line questionnaire in order to better target needs
- Please bring your notebook, several pens and wear comfortable shoes; dress code is free
- The workshop will be presented and animated in English
- There will be handouts for each participant at the end of the day
- Purchased tickets can be canceled and refunded up to 7 days prior the event
- For all inquiries, please write to katy@cedricmoulin.com
VENUE ACCESS / FAQ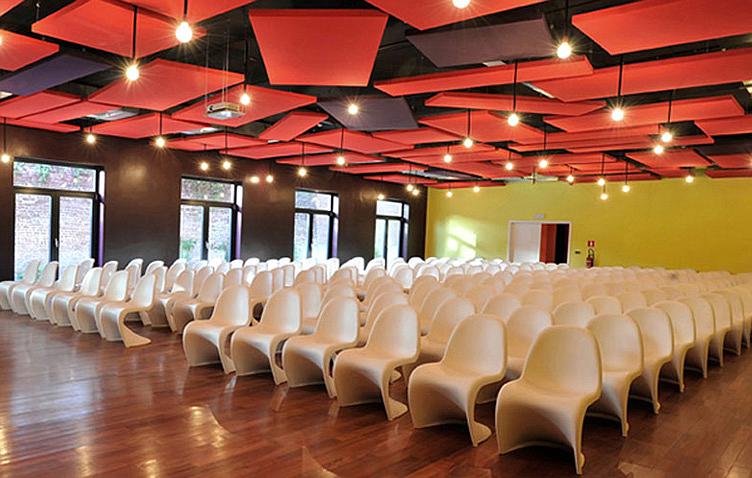 - The AREA 42 is located in the Jardin Botanique district and the Bloom Hotel 3km from the Grand Place
- Two possible entrances: Rue des Palais 42 (parking) and 46, rue des Palais in Brussels in 1030
- Metro: Botanical stop or Gare du Nord / Brussels North then 5 minutes walk
- Tramway: Sainte-Marie: stop 100 meters away
- Secured VIP parking at 42 rue des Palais: 20 places during office hours (please reserve in advance by mail to Katy)
- Extra parking with negotiated rates Passage 44 (Interparking) at 1km - day rate: 9.8 € ht / car
DISCLAIMER / FINAL FAQ
Thank you very much for choosing Simply Body Talk and Cédric Moulin.
The content of this training workshop is protected by copyright laws and shared with you for the sole purpose of personal development and performance improvement. Photos may be tasks during the event for communication and / or training purposes. If you do not want to appear on them, please notify the staff upon your arrival. It's ok.
We hope you enjoy our program and go back home. Learning takes time. This is not a "get rich quick" program.
Every participant and staff member of this event deserves respect, empathy and confidentiality. Various backgrounds are welcome. You do not need any sort of diploma to attend this workshop. It may just help if you are interested in others. In order to make sure everyone fully enjoys the program, we ask them to be set on or outside of breaks.
Our training premises are interest for you and will need to be left in perfect condition. Thanks in advance for your child consideration. We reserve the right to ask anyone whose behavior proves inappropriate or disrespectful to the premises but thankfully this never happened before. We are so grateful.
Date et heure
Adresse
Area 42
46 Rue des Palais
1030 Bruxelles
Belgium
Politique de remboursement
Remboursements jusqu'à 7 jours avant l'événement