Informations sur l'événement
Description de l'événement
Qualys & Excellium present: How to manage your vulnerabilities in 4 steps
À propos de cet évènement
Understanding your risks and identifying which vulnerability to fix is necessary for your company's health and sustainability.
Join us for a 1-hour webinar and get the chance to know more about Qualys VMDR (Vulnerability Management, Detection, and Response) as well as the synergy of Qualys & Excellium.
Monitor, protect, secure are the key words.
Let's join forces to fight attacks!
Agenda:
Introduction: Vulnerabilities' contextualization
More about Vulnerability Management
Qualys Presentation
LIVE Demo: VMDR
Success Story
Partnership: Qualys + Excellium
Conclusion + The extra mile: risk-based approach introduction by Excellium + Quiz
Speakers: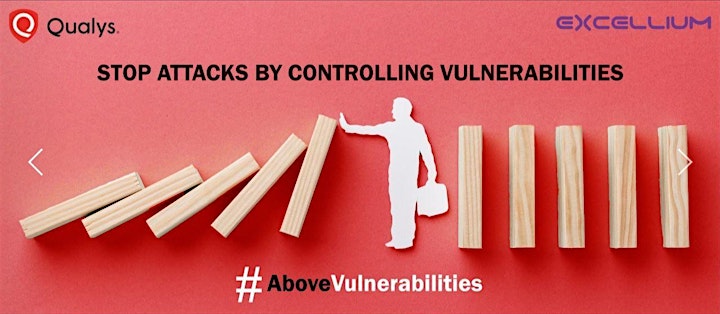 Event exclusively reserved for partners and end-users.The organisation reserves the right to validate the registration. By registrating you agree to receive newsletters from Excellium Services.