Cet événement est terminé.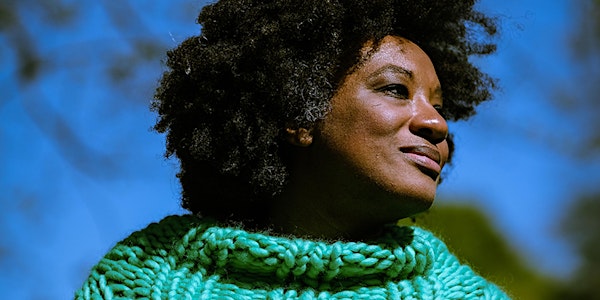 How consumerism, climate crisis and colonialism are linked?
Join our conference on consumerism and the need for collective change on Thursday 1st December at MAD Brussels!
Où et quand
Lieu
MAD - Home of Creators 10 Place du Nouveau Marché aux Grains 1000 Bruxelles Belgium
À propos de cet évènement
More than ever with the climate crisis, we need to review our current fashion and consumption practices.
Aja Barber's book Consumed: The Need for Collective Change: Colonialism, Climate Change, and Consumerism, is a call to action for consumers everywhere. It challenges us to bring about systemic change to textile industries, which has reaped the benefits of unfair labor practices, consumer exploitation, and caused environmental harm for far too long. The author is dedicated to educating consumers about how their purchases can have large consequences on the environment.
During the conference we will talk about how consumerism, climate crisis and colonialism are linked. And how we, as individuals, have power and influence to make a change. The talk will be moderated by Aya Noël, fashion journalist. Join us.
MEET THE SPEAKERS!
Aja Barber — Intersectional Sustainability Activist, Writer & Consultant
Aja Barber is a writer, stylist and consultant focusing on the intersections of sustainability, fashion, and the textile industry. Her work explores the traditions of privilege, wealth inequality, racism, feminism, colonialism, and how these systems of power affect our buying habits.
'Consumed' [September 2021] is her debut book, a treatise on the state of fashion, climate change, and social justice. The book reveals the endemic injustices in our consumer industries, the uncomfortable history of the textile industry, and how these oppressive systems help create a lack of diversity and equality in the fashion industry.
Aja has written for The Guardian, CNN, Selfridges, Eco-Age, and a host of other sites.
Originally from Reston, Virginia, Aja currently lives in South East London. In addition to her other work, Aja is a Contributing Editor for Elle UK. She can be found over at her Instagram @ajabarber, microblogging daily.
Aya Noël — Fashion journalist and online editor 1 Granary
Aya Noël is a Brussels-based fashion journalist and editor. She is the print editor of 1 Granary in London, a support platform made to connect, promote and educate young fashion design talent. She co-curated the exhibition United Fashion for MAD Brussels in 2021, for which she combined the work of 40 international designers.
Noël studied a Bachelors and Masters degree in Comparative Literature at the Université Paris-Sorbonne. She later followed up with a masters degree in Fashion Journalism at Central Saint Martins. Her final thesis focused on the way sustainability is communicated through fashion media. Her specialties are design methodology, sustainability, and education.
PRACTICAL INFORMATION
Thursday 1st December 2022
Doors 18:30 — Start: 19:00 — Book signing : 20:30 — End : 21:00
Free entry
Books to buy in collaboration with book shop Passaporta
Language: English
Address: MAD, Home of Creators (Place du Nouveau Marché aux Grains 10 - Nieuwe Graanmarkt 10, 1000 Brussels)