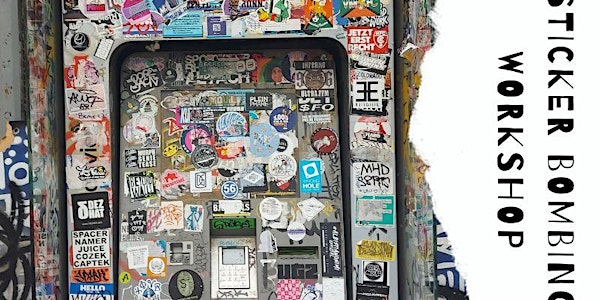 STICKER BOMBING WORKSHOP
Learn one of the most simple techniques to express yourself in town... writing, drawing, painting, creating stickers !
Quando e onde
Localização
Largo Residências Largo Cabeço da Bola 1150-081 Lisboa Portugal
Política de reembolsos
Entre em contato com o organizador para solicitar um reembolso.
A taxa de Eventbrite não é reembolsável.
Acerca deste evento
WORKSHOP | STICKER BOMBING with THIAGO GOMS
» WHAT | Stickers are an essential part of the street art movement. Inexpensive and easy to produce, they act as a kind of informal business card for some graffiti writers, and a quick and effective promotional tool for many artists and illustrators.
» LEVEL | beginner
» AGE | 15+y
» LANGUAGE | Português / Inglês
» WHEN | Wednesday, dia 21.12.22 @ 14:30h
» DURATION | 2h
» WHERE | @ LOUNGE - The Quartel de Largo Residências [Largo Cabeço da Bola]
» MORE INFO/REGISTER here - You will receive a confirmation e-mail. We do have a limit of minimum 5pax and maximum 10pax.
» COST | €20/pax [incl. intro to movement, materials such as paper and markers]
» ARTIST | "Goms", born and raised in São Paulo [Brazil] found his way to Lisbon already a few years ago. Being influenced by the graffiti-scenery for over 20years now, he started to express his fascination for the world of drawings on the walls and "pixação" by sketching in his notebooks for schools. This soon turned into experimentations in the streets as well as on other surfaces with an energetic comic mixture of real life-sceneries and his imaginary universe. Telling stories that relate to the characteristics from friends and family. And the cat became the ultimate shape to express these notions in a more vivid way - @thiagogoms321
Good vibes,
The LSAT & YYC.S-team !
00351 936 825 383
info@yesyoucanspray.com