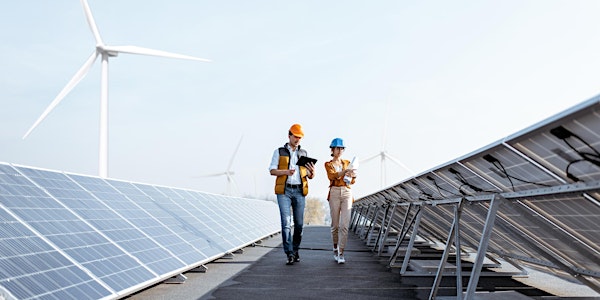 ATELIER-Environmental Taxonomy: Taxo4 & Traffic Light System
CLOSED EVENT - CORPORATE MEMBERS ONLY
About this event
This is the second of a three-part Atelier series for corporate members only, that will help your company to align with the EU agenda on sustainable finance and reporting.
On July 6, 2021, the European Commission has published the renewed Sustainable Finance Strategy, aimed at boosting the market for green investments. The EU Taxonomy Regulation became a primary pillar of the strategy. It is a classification system for sustainable investment, which includes technical screening criteria (TSC) that companies and investors will use to measure the performance of their economic activities on environmental sustainability. Fast forward to today, the Taxonomy framework entered into force in January 2022.
Moreover, the European Commission's Platform on Sustainable Finance (PSF), Subgroups 1 and 3, released in March 2022 two final reports on Environmental Transition Taxonomy and Recommendations on TSC on the Four Remaining Environmental Objectives. The reports, which the Commission can ignore, amend or adopt, aim at guiding green investments towards additional economic activities, in line with the main priorities and guidelines of the EU Taxonomy.
Companies will benefit from staying up to date with the latest taxonomy developments, therefore, driven by experts and frontrunner companies, this Atelier will provide participants with a deeper understanding of the four remaining environmental objectives of the EU Taxonomy and the proposed extension to other types of activities, namely significantly harmful -, intermediate performance -, and low environmental impact activities.
JOIN THIS ATELIER TO:
Learn more about the EU Taxonomy 3-6 environmental objectives.
Discover the proposed traffic light system.
Discuss the challenges companies face around the implementation of the EU Taxonomy.
WHO SHOULD JOIN:
Members of cross-functional taskforces working on Taxonomy
CSR/Sustainability Managers
Reporting Officers
NEXT:
Guide to the Use of Reporting Standards on 30 November at 10:00-12:30
PREVIOUS ATELIER:
Internal Decision-Making in Sustainability & Finance
WHO SHOULD JOIN:
CSR Europe Corporate Members.