Description
The SAFE STRIP Project Consortium is pleased to invite you to its 1st Pan-European workshop. The workshop will bring together all of SAFE STRIP's stakeholder clusters to discuss priorities regarding the goals of the project. The focus of the discussions will be on SAFE STRIP's targeted applications and use cases in alignment with European-level priorities and roadmaps in the domain of C-ITS.
The workshop will begin with a presentation of the vision and implementation approach of the project, and will be followed by key note speeches by renowned experts in the field. The workshop will conclude with a roundtable discussion among all participants around the goals of the project in convergence with the latest progress and roadmaps in the C-ITS domain.
SPEAKERS
MR. PHILIPPE GOUGEON, VALEO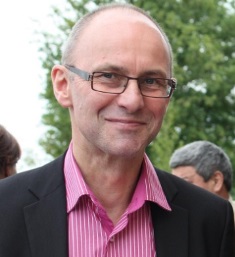 Philippe Gougeon, 55, graduated as Mechanical Engineer from INSA in Lyon. He started his career in the aerospace industry at SNECMA, working on the design of Structures and Compressors for jet engines. He joined the automotive supplier Valeo in the Wiper System branch in France and in the USA. After being the Director of the research projects for the Driving Assistance Systems, he is now the coordinator of the collaborative projects for the Comfort & Driving Assistance business group.
PROF. MAURO DA LIO, UNIVERSITY OF TRENTO (UNITN)

Mauro Da Lio received the Laurea degree in mechanical engineering from the University of Padova, Italy, in 1986. He is currently a Full professor of mechanical systems with the University of Trento, Italy. His earlier research activity was on modeling, simulation and optimal control of mechanical multibody systems, in particular vehicle, and spacecraft dynamics. More recently his focus shifted to the modeling of human sensory-motor control, in particular drivers and motor impaired people. He was involved in several EU Framework Programme 6 and 7 Projects (PReVENT, SAFERIDER, interactIVe, VERITAS, AdaptIVe, and NoTremor). He is currently the Coordinator of the EU Horizon 2020 Dreams4Cars Research and Innovation Action: a collaborative project in the Robotics domain which aims at increasing the cognition abilities of artificial driving agents by means of offline simulation mechanisms broadly inspired to the human dream state.
MR. BILL HALKIAS, HELLASTRON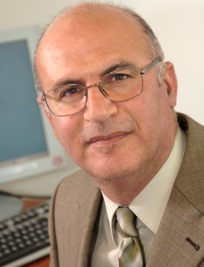 Bill Halkias is the Managing Director and CEO of ATTIKES DIADROMES SA, the President of HELLASTRON (Hellenic Association of Toll Road Network), and 1st Vice President of ASECAP, the European Toll Road Association. He currently also serves on the Board or Directors of Aktor Concessions and is also a member of the Board of Directors of two other Interurban Toll Road Concessions in Greece (Olympia Odos and Aegean Motorway).
With 35 years of experience, the first 15 in the USA, he is specialized in transportation and road infrastructure works. Mr Halkias is a former president of the Hellenic Institute of Transportation Engineers (H.ITE), a member of the Technical Chamber of Greece and a Licensed Professional Engineer (PE) in eight US States. He is a Fellow Member of both the American Society of Civil Engineers (ASCE) and the Institute of Transportation Engineers (ITE). Mr Halkias has served as member of the Board of Directors and on committees of a number of prominent transport associations, including the International Bridge Tunnel Turnpike Association (IBTTA) and the Freeway Operations Committee of the Transportation Research Board (TRB).
MR. XAVIER LEAL, ORTELIO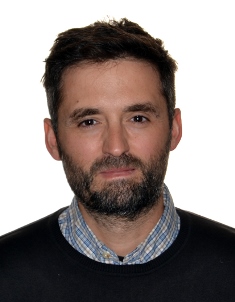 Mr. Xavier Leal (MSc in Aeronautical Management, Master in Project Management) is an experienced Innovation and R&D Manager with 12+ years demonstrated multidisciplinary experience in resource planning and scheduling, market intelligence, data analysis, and coordination and execution of projects. Currently focused on user-driven innovation, he is also interested in research processes aligning science and policy in complex decision-making arenas. He has participated in over 30 EC funded projects, being an experienced project manager. Recently he has been the coordinator of the EU funded T-TRANS (www.ttransnetwork.eu) and INOCAST (www.inocast.eu) projects, focused in gaining understanding of the innovation diffusion mechanisms in Intelligent Transport Systems, and designing user-centered instances of Triple Helix cooperation, respectively. Xavier is currently the coordinator of the on-going H2020 funded "New Business Models for ITS" NEWBITS project (www.newbits-project.eu).
LinkedIn profile: https://www.linkedin.com/in/xavier-leal-87942413
DR. EVANGELOS BEKIARIS, CERTH/HIT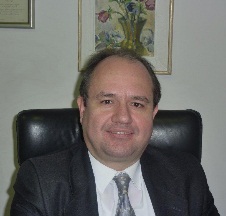 Dr. Evangelos Bekiaris is the Director of CERTH/HIT. He received his PhD in Mechanical Engineering from the National Technical University of Athens, and has participated in in over 100 research projects and led 36 research consortiums. His field of expertise covers issues of road safety, clean vehicles, smart grid applications, specialised telematics applications for vehicles, public transport and maritime transport. He has also extensive experience in accessible transportation and personalised services for disabled people and the elderly.
Dr. Bekiaris is editor and co-author of six scientific books and has over 68 publications in international scientific journals and 260 presentations in international conferences.
DR. MARIA GKEMOU, CERTH/HIT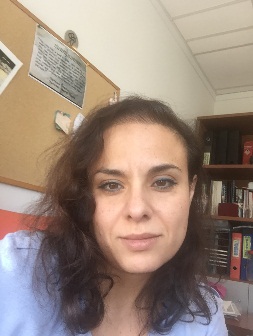 Maria Gkemou is a Mechanical and Aeronautical Engineer with a PhD on Modeling of driving behaviour in driving simulator and correlation with real traffic conditions. Her main fields of expertise are ITS, IST, driving simulation, sustainable mobility solutions, clean vehicles and technologies, pilot trials design, dangerous goods transport safety, and training in transport field.
Dr. Gkemou has been at CERTH/HIT since 2003 where she is a Senior Researcher and Head of Lab for Clean Vehicles and Technologies and of Lab for Intelligent Materials and Manufacturing in Transport. She is author of over 50 publications in refereed journals, books, and conferences proceedings.
Dr. Gkemou is the Technical & Innovation Manager of SAFE STRIP. In addition to being the technical manager in one other H2020 project, she has participated at the technical and administration level in more than 15 research projects.
CLICK HERE TO SEE THE FULL PROGRAMME
CONTACT
ERTICO
Project Coordinator: Francois Fischer
Tel: +32 (0)2 400 07 96 (direct)
Email: f.fischer@mail.ertico.com

CERTH/HIT
Technical & Innovation Manager: Maria Gkemou
Tel: +30 6947437624 (direct)
Email: mgemou@certh.gr