1/8 final België vs Portugal
About this event
The garden zend alle wedstrijden van de rode duivels uit op een grote ledwall van met spetterende special effects.
Op 27 juni zijn de deuren geopend vanaf 16 uur en zenden we de match "Nederland - Tsjechie " live uit om 18:00 uur. De match van Belgie start om 21:00 uur.
Volg de wedstrijden op een comfortabele manier.
Wij bieden perfect gekoelde dranken aan de tafel aan.
Lekkere warme en koude snacks zijn ook te verkrijgen.
Bij regenweer voorzien we gratis poncho's .
Kinderen tem 12 jaar GRATIS inkom ! Gelieve dit bij de bestelling in te vullen hoeveel kinderen onder de 12 jaar.
Wil u meer info dan kan u ons contacteren op :
EK@artofconfusion.be of op 03/411.28.75
Refundig tickets tot 25/06/2021 tem 20u00
Noot : indien u via Facebook op deze link komt kan u helaas niet via bc bestellen, waarvoor onze excuses, maar U kan dit oplossen door de link rechtstreeks op uw internet browers te openen. Kopieer onderstaande link en plak deze in je browser. Ook voor smartphones .
https://www.eventbrite.be/e/ek-voetbal-18-finale-belgie-groot-scherm-the-garden-tickets-160620607561
Indien u safari op MAC gebruikt en komt er een pop up venster bij de betaling dan moet u het volgende doen : Ga bij safari naar --> Safari --> voorkeuren -->eventbrite en sta pop ups toe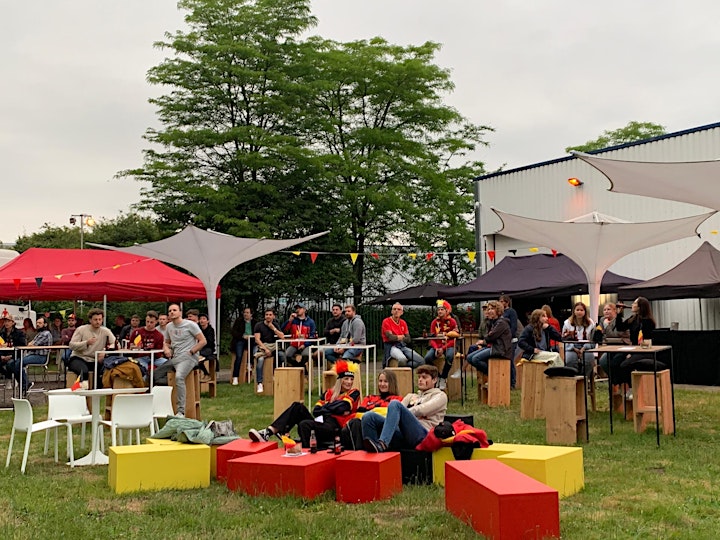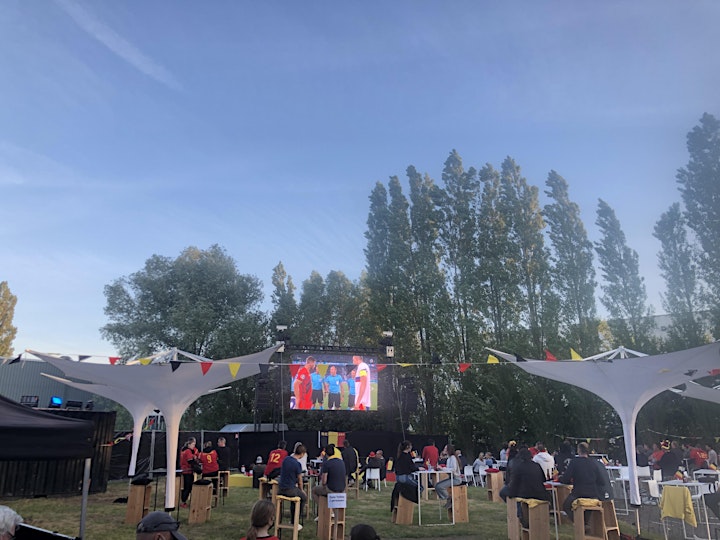 Organizer of EK voetbal 1/8 finale België - Portugal groot scherm " The Garden"