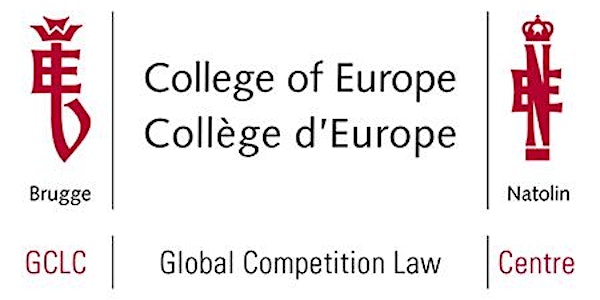 120th GCLC Virtual Lunch Talk
The GCLC is pleased to invite you to the 120th Virtual GCLC Lunch Talk.
About this event
Merger assessment below the radar
The Commission's approach to Article 22 EUMR
This lunch talk aims to assess the Commission's proposed approach to Article 22 EUMR in the context of global and European merger control. The Commission's and NCA's practice in the EU has been for a long time that mergers are not investigated if they fall below the applicable national and European thresholds. This provides legal certainty for smaller acquisitions. Low thresholds in some Member States were occasionally used to trigger a review at national level or a referral to the EC, but a large number of "small" acquisitions have been merger control free and practically immune from challenge.
Other merger control regimes have taken a different approach, allowing such transactions to be "called in", in some countries even if they had previously been assessed by merger control authorities. The Commission develops it sown tool for such situations and intends to use Article 22 in new ways. We are exploring the merger control process for global acquisitions and what the challenges with the new approach will be.
The lunch talk will look at the EU experience with Article 22 EUMR, at the policy change and at the recent discussion in relation to the jurisdiction of national competition authorities to refer under EU and national laws.
Speakers:
Guillaume Loriot , European Commission
Cani Fernández Vicién, Spanish Competition Authority (CNMC)
Moderator: Bernd Meyring (College of Europe)
Thursday, 10 June 2021
Hosted on Webex
Programme
12:15 - 12:30: online registration
12:30 - 13:30: presentations and comments
13:30 - 14:00: Q & A
Webex Event details will be provided only to registered participants.